Improving Documentation of GMP Procedures 9677
Improving Documentation of GMP Procedures
In GMPs, if it wasn't written down, it didn't happen. A supplement company that improves its documentation will show FDA and its customers that it follows GMPs, and better documentation is likely to boost compliance to GMPs.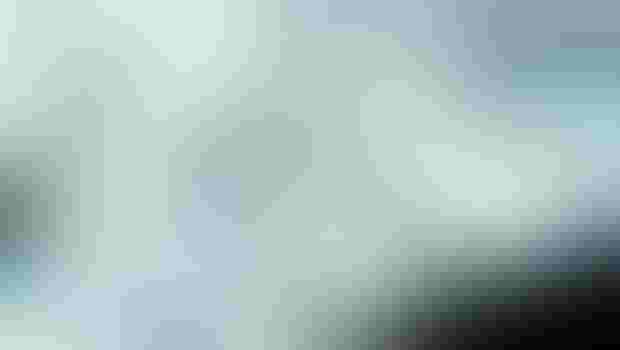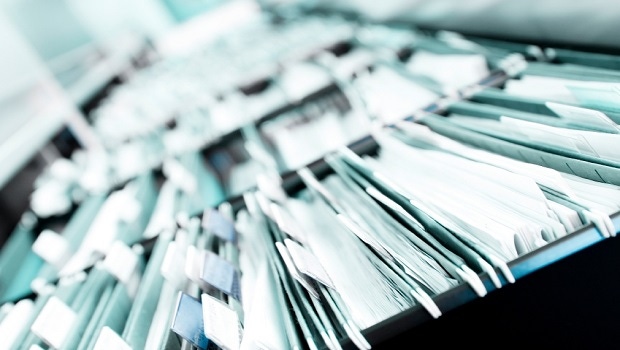 FDA warning letters can be disconcerting and downright scary for dietary supplement manufacturers. After an initial warning, FDA can enforce seizures and injunctions on a manufacturing plant, seriously affecting or even closing a business.
An analysis of inspection notices found that failure to provide adequate documentation of quality procedures is one of the leading reasons for an FDA warning letter. FDA expects to see documented procedures for product specifications, quality control (QC) measures, master manufacturing records (MMRs), and batch production records (BPRs).
Importance of Documentation
The creation and distribution of dietary supplements consists of many procedures. Standardization is vital to the quality and safety of products available for human consumption. A manual or document listing procedures for processes, training, safety and equipment is essential for creating a quality product. The absence of such document leads to variations in manufacturing that could diminish quality and result in consumer dissatisfaction.
Improving Compliance
The first rule of GMP (good manufacturing practice) guidelines should be "document what you do, and do what you document." FDA has published GMP guidelines and simply applying them to your own processes will help you stay compliant. Documenting the application of the guidelines and showing that they are followed creates a standard operating procedure (SOP). Not only does this streamline and improve the manufacturing process, it also provides consistency. Consistent products will help earn consumer trust and prevent FDA warning letters.
Here are a few key GMP guidelines that help manufacturers avoid FDA citations and sanctions:
Document all procedures in manufacturing operations.

Maintain all records for plant and equipment cleaning processes.

Mandate techniques for product sampling.

Ensure approval by QC personnel for all procedures, tests, controls and deviations.

Implement a control process for product labeling.

Require QC personnel to provide results of initial or final products.

Provide a procedure to follow if documented specifications are not met.

Retain all written documentation for at least one year past the shelf life of the product or two years past the dissemination date of the last batch of dietary supplements.
Master Manufacturing Records
FDA requires each unique formula and each unique batch size of a dietary supplement abide by an MMR and a BPR. Following an MMR ensures consistency, confirms accurate use of the necessary ingredients, and makes certain that proper steps are completed in order. An example of this would be the blending process for dietary supplements. Each product could have a unique agitation speed or mixing time. An MMR identifies the conditions and standards for each stage, step and point in the manufacturing process where QC and uniformity is necessary. FDA inspectors have found when MMRs are not used, errors are more likely to occur. For example, employees may fail to include important ingredients and critical steps can be missed. This leads to batches with variations and compromised the quality of the product. According to the FDA, MMRs should include:
The name of the supplement, strength, concentration, weight, or measure of each dietary ingredient for each batch size.

A thorough component list including the weight and measure of each component.

The identity, weight and measure of each ingredient that will be on the label and on the ingredient list.

A statement on any intentional overage amount of ingredients.

Projected yield of the dietary supplement after each step in the manufacturing process.

Description of the packaging and the label.

Documented QC instructions for each step of the manufacturing process.

Written sampling procedures.

Verification instructions for manual operations.

Corrective action plans for when specifications are not met or unexpected results occur.
Employees with access to BPRs have clear instructions to follow for every batch, every time. They do not have to recall ingredients, proportions and processes from memory, which leads to fewer errors, consistent products and high quality.
Batch Production Records
Dietary Supplement manufacturers are required to maintain BPRs, which document when a product was produced and which vendor lots or raw materials and ingredients were used.  BPRs also need to show that the product was made in compliance with the MMR, and any deviations were investigated and resolved. Having a BPR to reference is especially useful when problems arise or if a customer has a complaint. The BPR can easily be accessed, reviewed and used in the case of a recall.
In order to comply with GMP requirements, a BPR must be prepared every time a manufacturer make a new batch of dietary supplements. The BPR needs to include:
A batch, lot or control number.

Identity of equipment and processing lines used in manufacturing the batch.

Written logs showing maintenance, cleaning times, and sanitization of equipment and processing lines used in creating the batch.

The identity, weight and measure of each component used in production.

Documentation of projected yields during each phase of processing and final yield results.

Results showing that the final product meets documented specifications.

Initials of each person in charge of weighing or measuring components, verifying correct weights and measures, addition of components and verification of addition of components in each batch.

Package and label documentation including the quantity and assigned batch identifier.

Record of QC personnel reviewing BPR and proof of approval or rejection for reprocessing, repackaging and distribution.

Documentation of material reviews and disposition decisions.

Inspection results of capsules, bottles, labels, etc.

Proof of use of traps, magnets, strainers filters, electronic metal detectors or equivalent methods to protect the batch from foreign materials or metal from processing equipment.
Continuous Compliance
Maintaining and improving the quality process will help dietary supplement manufacturers stay GMP compliant and prevent FDA warning letters. Manufacturing execution software can be helpful as it keeps electronic records and can be easily accessed by employees when needed. Keeping the staff reminded of the importance of GMP guidelines keeps quality and compliance at the forefront of their minds. Creating high-quality, consistent products will ensure public trust in your products.
Richard Soltero has over 40 years of research and development experience in pharmaceuticals, OTC products and dietary supplements. Prior to founding InstantGMP in 2004, he was executive director of pharmaceutical development and analytical chemistry at Nobex Corporation and vice president of laboratory operations at Magellan Laboratories (now Catalent). He has over 45 scientific publications and is the inventor on 19 patents in the areas of oral protein formulations, recombinant protein processes, drug delivery technologies, sustained release products, and electronic quality and manufacturing systems.
To read more about GMPs, visit the INSIDER Dietary Supplement GMP Quality and Compliance Immersion Center.
Subscribe and receive the latest insights on the healthy food and beverage industry.
Join 47,000+ members. Yes, it's completely free.
You May Also Like
---