High-tech capsule solutions take supplement product efficacy to next level
High-tech capsule solutions take supplement product efficacy to next level
The delivery system plays a huge role in optimizing dietary supplement ingredient performance and functionality, writes Lindsey Toth of Lonza Capsules & Health Ingredients.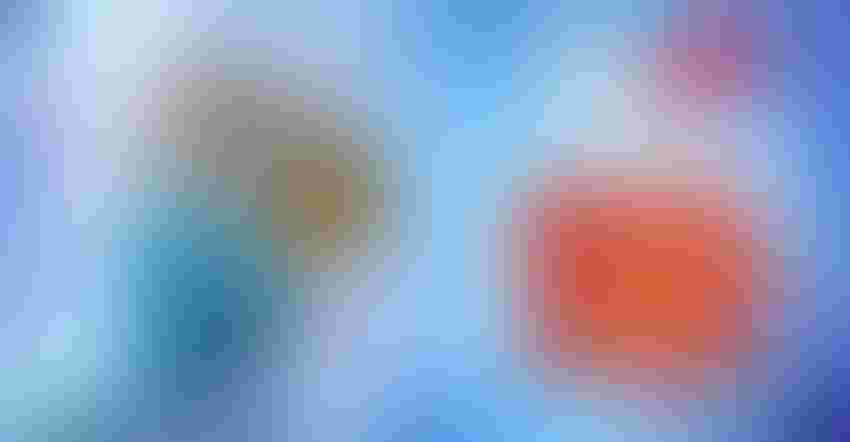 In the aftermath of recent events, it is no surprise that regaining a sense of empowerment and achieving individual health goals are high on the priority list for consumers. Now, more people are taking steps to proactively address their needs and take charge of their wellness. The nutraceuticals industry has taken note; health-driven consumers have no shortage of new ingredients and innovations to choose from.
But in a rapidly diversifying and densely populated market, prioritizing ingredient efficacy and functionality is key to creating solutions that stand out from the crowd. Today's savvy supplement users will accept nothing less. But how can product manufacturers achieve this? One component is careful selection of dosage form—because delivery matters.
The delivery system plays a huge role in optimizing supplement ingredient performance and functionality. Additionally, capsules—the tried-and-tested preferred delivery form for consumers—enable supplement producers to innovate without compromising on efficacy or consumer experience.
The multifaceted consumer
The definition of health and well-being is different from consumer to consumer. For some consumers, it is about maintaining long-term mobility, optimizing digestive health, or ensuring they can perform at their best during exercise or long gaming sessions. For others, the goal is supporting holistic health and wellness. New ingredient innovations to meet these needs are emerging all the time, while the full potential of well-established solutions such as probiotics and collagen also continues to emerge.
But a supplement product is meaningless in the eye of the consumer if it is not efficacious. In fact, Lonza research found scientific proof of efficacy is a requirement for 85% of supplement users (Source: Natural Marketing Institute 2020 Supplements/OTC/Rx Trends US and Global Databases [SORD] – U.S.). At the same time, expectations around safety, convenience and sensory properties are becoming ever-more sophisticated, as consumers look for a more enjoyable consumption experience, Lonza found. Natural or clean label sourcing was also a top purchasing value for nearly three-fourths (71%) of supplement users in Lonza's survey.
Identifying the right ingredient is far from the end of the line; a range of formulation challenges can impact ingredient functionality and performance. For instance, sensitive ingredients like probiotics need the right protection so they can pass through the acidic stomach environment and reach the small intestine, where they are typically most effective. Meanwhile, some plant-based or botanical ingredients come with unpleasant tastes and odors that must be masked to avoid an off-putting experience for consumers. Ingredient dose, bioavailability and moisture, and/or light sensitivity must also be considered to optimize performance and appeal. The right dosage-form technology can help mitigate these myriad challenges and is therefore key to ensuring the end-product meets consumer expectations.
Delivery matters
An ever-growing array of novel delivery formats and dosage form technologies is available in the nutraceuticals space, from gummies to chewable and effervescent tablets. Despite this diversity, proprietary Lonza research shows capsules continue to reign supreme. In fact, capsules are preferred by 44% of consumers globally. (Source: NMI 2019-2020 SORD – U.S., Germany, Italy, U.K., France, Japan, Brazil). As a highly versatile dosage form, capsules can help brands meet consumer trends and deliver on nonnegotiables to ensure customer satisfaction and compliance.
Unlike some of their novel counterparts, capsules have many decades of R&D behind them, which has fueled the rapid and ongoing evolution of this dosage form. Now, capsules are high-tech-yet-accessible solutions that work synergistically with ingredients, taking supplement design, functionality and performance to new heights.
Capsule-in-capsule technology is an example of one such solution, offering next-level customization and endless innovation potential. Brands can utilize liquids or powders in an inner capsule with a liquid-filled outer capsule, enabling unique combinations of multiple ingredients with customizable release profiles in one, convenient dose. Designed-release capsule technology with acid-protection properties is another solution that can help protect sensitive ingredients, such as probiotics, as they pass through the rigorous digestive environment. Innovative capsule-sealing technologies enable some ingredients to be delivered in their more bioavailable liquid form for optimal product efficacy while minimizing the risk of leakage, helping brands further bolster consumer satisfaction.
For producers looking to deliver on clean label or plant-based demands, key plant-based capsule materials that have high performance and versatility, such as pullulan and hydroxypropyl methylcellulose (HPMC), offer brands the opportunity to overcome potential roadblocks during formulation.
Pullulan is a polysaccharide polymer that is water-soluble, made from fermented starch, and used to create vegan capsules. These capsules offer a range of potential benefits, including a high oxygen barrier to help prevent degradation—perfect for light-sensitive ingredients. Its taste- and odor-masking capabilities are also beneficial for plant-based supplement formulations with unpleasant sensory properties. HPMC capsules, meanwhile, offer a solution for protecting moisture-sensitive and light-sensitive ingredients, due to their ability to prevent UV light penetration.
Capsules can also be used in combination with advanced ingredient technologies such as beadlets and proprietary lipid multiparticulate (LMP) technology from Lonza. Balancing an appetite for innovation with factors such as ingredient stability and consumer appeal, LMP technology enables brands to elevate the efficacy and functionality of their ingredients, overcoming common formulation and delivery challenges to ultimately create an efficacious, standout product.
Next-generation supplement design
Alongside efficacy and functionality, sensory experience is key to encouraging compliance and keeping consumers coming back for more. Color is a simple addition that can create a unique, visually appealing supplement product. White-colored supplements are favored by 30% of consumers who are likely to purchase supplements with coloring (Source: NMI 2020 SORD – U.S.). This whiteness has historically been created by using titanium dioxide (TiO2), which the European Food Safety Authority (EFSA) recently classified as an unsafe food additive. TiO2-free opaque and semi-opaque capsules now offer brands the opportunity to create a bright white color to help capture consumer attention, without the traditional frowned-upon additives.
Supplement producers can now also further elevate their product through next-generation capsule customization. For instance, plant-based capsules can be tinted with natural ingredients like purple carrot and blue spirulina to create a high-performance solution that is also visually appealing. Plus, producers can complement these colorful capsules with flavor and aroma-coating technologies, created using naturally derived essential oils. As well as helping to stimulate the senses, flavor and aroma coatings enable brands to leverage specific color associations that have been reinforced over time, such as using lavender coatings on purple-colored capsules for products supporting sleep or stress.
Synergistic solutions
Consumer expectations are complex and varied, but efficacy and functionality remain integral to a positive supplement experience. The good news is—thanks to the rapid pace of supplement innovation—companies don't have to choose between consumer experience and an efficacious product that delivers on ingredient and category functionality expectations. Supplement brands and producers can remain confident that, with the right partner, they and their consumers can have it all.
Lindsey Toth is a registered dietitian nutritionist and director of global marketing for Lonza Capsules & Health Ingredients. At Lonza, Lindsey is responsible for overseeing global product management for the nutrition portfolio, including go-to-market strategies, product innovation and product lifecycle management. 
Subscribe and receive the latest insights on the healthy food and beverage industry.
Join 47,000+ members. Yes, it's completely free.
You May Also Like
---