HBO Real Sports Airs Biased, Unbalanced Attack on Supplements, Sen. Hatch
HBO Real Sports Airs Biased, Unbalanced Attack on Supplements, Sen. Hatch
TV Program focuses on dietary supplement safety and regulation, the influence of lobbying and Sen. Orrin Hatch, and military struggles with DMAA.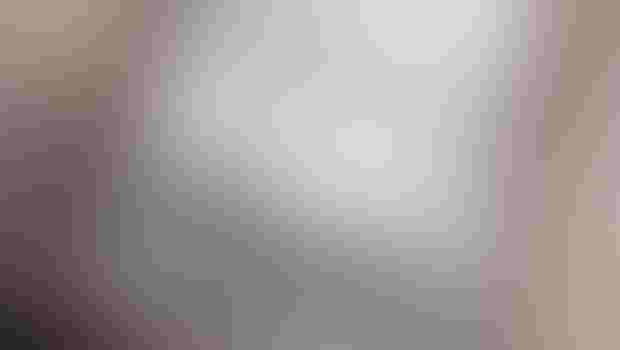 By now most of the dietary supplement industry has heard about the most recent episode of HBO's "Real Sports with Bryant Gumbel" which focused on DMAA, DSHEA (the Dietary Supplement Health and Education Act of 1994) and Sen. Orrin Hatch (R-UT). Make no mistake, the program set out to tell one side of the story as far as regulation and dangers go. By excluding the supplement industry from contributing to the episode, HBO Real Sports was sure to sell an unbalanced storyline.
First, it's fair to say most Americans, supplement industry members or not, do not want to see otherwise healthy young soldiers face cardiac or liver problems. In highlighting several deaths at military bases, HBO painted a picture of Hatch and supplement brands not caring about soldiers. For the record, at the time DMAA was associated with a number of adverse events, especially in the military, the supplement industry largely agreed the ingredient had no business in legal dietary supplements. Industry experts even pointed out the compound is not derived from geranium (examples here and here), as some companies peddling DMAA "supplements" claimed. FDA used its authority under DSHEA to effectively remove the ingredient from the marketplace.
Where "Real Sports" reporter Soledad O'Brien got in over her head is when she talked about supplement regulation. Talking to supplement industry critic Pieter Cohen, M.D., Cambridge Health Alliance, she highlighted the fact that anyone can sell a dietary supplement. "You can literally set up a shingle somewhere and make a powder and sell it?" she asked Cohen, who affirmed her statement. Yes, theoretically anyone can sell a product as a dietary supplement, but it doesn't make it legal. In addition to those who have been charged with making illegal supplements, many similar criminals have also been charged with making illegal pharmaceuticals and medical devices. Criminals break laws, and several laws and regulations are broken when companies sell products as supplements that actually contain drugs, anabolic compounds, banned stimulants and analogs of all these types of compounds.
The problem isn't the legislation, but the enforcement. In the sports world, companies such as USPlabs, maker of the Jack3d product highlighted in the HBO program for its possible connection to the military deaths, and Driven Sports, maker of the other featured sports product Craze, serve a market filled with hardcore bodybuilders and athletes looking for the next big thing in performance ingredients.
DSHEA authorized FDA to create new dietary ingredient (NDI) notification regulations that require supplement companies to notify FDA of any NDI before it is marketed. FDA has taken a long time since the passage of DSHEA in 1994 to finalize NDI rules, but as it stands today companies must send NDI notices to FDA 75 days before marketing any product containing a novel ingredient. DMAA, DMBA, BMPEA and a slew of designer performance compounds would all fall under this regulation. The 75-day notices would provide FDA time to get a close look at any new compounds to assess safety and status as legal dietary ingredients.
Industry, FDA and other stakeholders debate the exact definition of an NDI, but the statute says anything not sold before 1994 as a food or supplement is considered an NDI. DMAA makers tried to argue the compound is derived from geranium, but this has presented two issues:
Either way, DMAA hit a roadblock and is illegal in supplements, according to FDA.
The agency sent warning letters to numerous bodybuilding product manufacturers about the illegality of their products containing DMAA, and most companies ended up removing the ingredient from the products—one company is still in a court battle with federal authorities over the contention DMAA is not present in geranium oil. Nonetheless, FDA recalled and destroyed a number of DMAA products, including those from USPlabs, Hi-Tech Pharmaceuticals and GNC.
Former FDA Supplement Division Director Dan Fabricant, Ph.D., now CEO and executive director of the Natural Products Association (NPA), noted in his response to the HBO special how FDA during his tenure punished those who broke the law regarding DMAA. He said other investigations during his time at the agency sent criminals to jail.  "John Edward Mullikin, who was falsely promoting a weight loss product, is now serving time in a federal prison after being sentenced in June, 2013," Fabricant reported. "These are just two examples of how FDA enforced the law during my tenure."
FDA can refer violation cases to the Department of Justice (DOJ), which can initiate criminal investigations, including grand juries, and file felony or misdemeanor charges against both companies and key individuals involved, such as top executives. Consider USPlabs, which is under criminal investigation, after its supplement were associated with an outbreak of liver injuries in Hawaii.
The topic of FDA regulatory action is where HBO "Real Sports" missed the mark on dietary supplement oversight. While blasting Hatch for creating DSHEA and opposing legislation proposed by Sen. Dick Durbin (D-IL) and others, HBO's O'Brien failed to note the numerous times since DSHEA that Hatch has supported legislation that imposes additional regulatory burdens on the supplement industry. Further, Hatch and other members of Congress have repeatedly called on FDA to finalize DSHEA mandates, including good manufacturing practices (GMPs) specifically for supplements—they were under food GMPs previously—and NDI notifications. FDA took many years to finalize GMPs, and the NDI final rule is still pending.
In a 2010 Senate hearing on supplement regulation, Hatch said, "Nobody's more interested in making sure that this industry works properly in the best interest of our people than I am. The trouble is the FDA doesn't have the money to really do what it should do."
Further, Hatch joined Durbin and others in 2007 to pass legislation requiring supplement and OTC manufacturers to submit any serious adverse event reports (AERs) to FDA within 15 days. The adverse events detailed by HBO in this episode of Real Sports would qualify as "serious." Whether serious or not, all AER records must be kept by manufacturers for a period of six years, and these records must be reasonably available to FDA upon request. See FDA's guidance for more details.
The effectiveness of FDA's post-market surveillance system is—and likely will continue to be—a source of debate. But the limitations of the system are not constrained to the supplement industry, and federal regulators need the cooperation of local and state health officials in order to protect the public from dangerous products. Consider the recent case involving the USPlabs product OxyELITE Pro.
In 2013, a growing number of cases of liver failure and other health problems surfaced in Hawaii. The state's Department of Health that jumped on the signals and connected more than 30 adverse events to the DMAA product. FDA consequently started a criminal investigation of USPlabs and products adulterated with aegeline, and the company reluctantly decided to remove the ingredient from its products. Still, many questions arose, including from HBO's star witness Cohen, about FDA's ability to oversee AERs and act quickly on red flags.
The National Institutes of Health (NIH) National Institute of Diabetes and Digestive and Kidney Diseases (NIDDK) held a workshop recently to bring together key stakeholders to share ideas on how to assess potential liver toxicity and monitor adverse event signals for dietary supplements, especially botanicals. Unlike this episode of HBO's Real Sports, the workshop was balanced, with participation from academia, government agencies such as FDA, analytical experts, supplement industry and botanical experts, and the medical community, including Cohen.
Much as FDA and other stakeholders have vowed to improve food safety in the wake of several food contamination and poisoning problems, such as the Peanut Corporation of America debacle, this group gathered at NIH shared information and progress reports in an effort to improve the monitoring of supplement safety.
In addition to AER legislation, Hatch has teamed up with Sen. John McCain (R-AZ) to go after illegal compounds such as designer anabolics in sports supplements. HBO Real Sports noted Hatch has opposed McCain's legislation, but it seemed to miss the fact the senators agreed to work together on important aspects of the government's regulation of sports performance compounds. As a result, the Designer Anabolic Steroids Control Act (DASCA) was introduced by Hatch and others in 2012 and passed in December 2014, when it was promptly signed by President Obama.
Wait, Hatch introduced and helped pass a bill that became law and prohibits the use of designer anabolic compounds in sports supplements and, more importantly, gives the Drug Enforcement Agency (DEA) broad powers to schedule any new anabolic compounds that hit the market and also increases the criminal penalties for violators? HBO didn't note this. It appears Hatch is not opposed to more legislation for the dietary supplement industry; he just wants the legislation to be fair and realistic.
Not only did Hatch contribute to this new law, he has since pressured DEA/DOJ to more aggressively pursue enforcement action, including misdemeanor and felony cases, against those who adulterate supplements, including sports and weight products. To date, there is no publicized action from DEA using its new broad power under DASCA—I reached out to DEA for clarification, but the agency has not yet fulfilled my request for information and comment. Working with FDA on supplement violations, DOJ has not brought many criminal cases on supplement companies despite FDA's large number of warning letters and recalls for various violations, including GMPs and adulteration.
There is one thing you need to know about criminals: they break laws. Companies and individuals that adulterate supplements have broken several laws already. They've demonstrated a determination to break laws that stand in the way of their profits. Without sufficient deterrent enforcement actions, such as jail time and bigger fines, this subset of bad actors is not likely to stop breaking whatever laws are put forth. If they broke laws about selling controlled substances, do HBO and others think these criminals would register their products with FDA? They were already required by law to notify FDA of the new ingredients but did not do so. Supplement companies are also already required to register with FDA under the 2003 Bioterrorism Act and the 2011 Food Safety Modernization Act (FSMA).
HBO Real Sports noted the criminal backgrounds of two owners of supplement companies that made DMAA-containing products featured throughout the Real Sports episode. Both Jacob Geissler, CEO of USPlabs, and Matt Cahill, vice president of Driven Sports, had previous run-ins FDA. Thus, these guys were already on FDA's radar. One would think as soon these guys resurfaced and sold dietary supplements, those products would get close scrutiny from FDA.
Criminals exist in every industry regulated by FDA, including foods and drugs. No amount of legislation will stop criminals from trying their crimes. In fact, not all steroid pushers use supplements as their vehicle. Recently, several agencies, including DEA and FBI, joined together on an Organized Crime Drug Enforcement Task Force (OCDETF) investigation called "Operation Juice Box" and arrested eight people in Connecticut for illegal distribution of steroids and prescription drugs. Those arrested included members of the Newton Police Department and a Connecticut state judicial marshal. This case did not involve supplements, but it showed how despite all the laws regulating drugs and steroids—including the powerful new DASCA—criminals are still pedaling illegal substances.
So anyone can set up shop and sell drugs and steroids? It appears that is the case. The key here is they got caught and face criminal charges.
Another issue, HBO's account of Hatch's campaign donations from the supplement industry ignores the fact that while Hatch might receive more supplement industry donations than other politicians, the amount of money the industry spends on political advocacy is actually low compared to similar industries (see INSIDER's June-July 2015 print issue for more information.) The powerful supplement industry force HBO overlooked is the voice of consumers, which loudly called on Congress—in one of the biggest grassroots campaigns Congress has ever seen— to ensure free access to dietary supplements by passing DSHEA.
O'Brien and HBO were not interested in talking to anyone from the supplement industry, but they wanted to talk to Hatch. They got a taste of how it works when trying to meet a member of Congress. One almost always needs an appointment to get meeting time in a senator's office, and even with an appointment the actual Senator is rarely there. Instead, meetings usually are taken by staffers. I notice she didn't barge into the offices of the DEA or FBI, as they tend to be even less inclined to take walk-in meetings. Soledad O'Brien, welcome to the world many journalists already know too well: getting timely responses from Congressional offices, even staffers, carries a low-percentage of success.
Her time might have been better spent researching Hatch's recent legislation that increased supplement regulation; the true history of DSHEA; and all the recent regulatory meetings focused on improving oversight of dietary supplements. After all, anyone can put together a biased, one-sided TV news spot, but it doesn't make it balanced, responsible journalism.
Subscribe and receive the latest insights on the healthy food and beverage industry.
Join 47,000+ members. Yes, it's completely free.
You May Also Like
---