Growing new product development with a contract manufacturer
Growing new product development with a contract manufacturer
Market research, R&D and formula ownership are considerations when deciding whether to partner with a contract manufacturer to develop new products.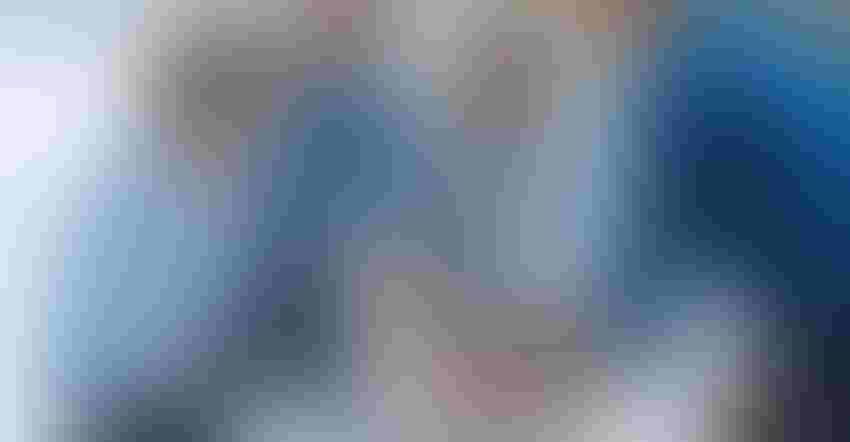 So, you've been in business with your contract manufacturer for over a year now. You have been through a lot with the firm: vetting and contract negotiation, quality auditing, development and startup of a new product, and finally the better part of a year managing production/sales through a pandemic. Your contract manufacturer has shown over the year it is dedicated to making a quality product for you, along with good communications, quarterly product reviews and a solid Global Food Safety Initiative (GFSI)-certified quality program. You've obviously got a good thing going with your contract manufacturer, so what's next? How about working with it to develop new products?
New product development is one of the best ways to deepen a brand owner/contract manufacturer relationship. It involves collaboration, innovation and a level of trust that is the hallmark of a good relationship. If you have gotten to the point where you are considering growing new product development with your contract manufacturer, both parties have done a great job to this point. It is with that confidence in the relationship that you both can create something special.
Now, before I make this all sound too warm and fuzzy, both parties need to have certain things in place before diving in.
Market research – Deciding what product to develop
It's not difficult to choose a new product to develop; everyone has an idea that could be the "next best thing." The problem with that thinking is, as long as your market is you, then the idea will sell great. However, the market doesn't necessarily follow what you (or your contract manufacturer) think is the next new, great product. That's where market research comes in. Find out what the market needs/wants and let that dictate your decisions. If your new product is a simple line extension that's one thing, but if you're going to get into a new product line, your customers should be guiding you. Find out what capabilities your contract manufacturer has, and whether that is based on real market data or things it has heard working with other customers. One word of caution here: just because a contract manufacturer has the capability to make a new product doesn't mean it's the right direction for your business. Make sure it's the right product to bring your business to the next level. Also, if you are going to develop and launch a product with a new dietary ingredient (NDI), make sure it has both the science to back it up as well as the registration with FDA to use in a supplement. New ingredients surface every year that claim to be the next big thing. Make sure the science backs it up and the paperwork is in place to use it.
Determining R&D capability
Once you've decided on a product, it needs to be developed. Most larger contract manufacturers have invested in solid research and development (R&D) resources, which could be a great way for the brand owner to be truly creative with its new products. For the most part, R&D groups in contract manufacturers are tasked with working with customers/clients to translate their product/idea into something that can run on their production processes. It usually involves raw material sourcing, some formulation work, possibly pilot plant trials if they have that capability (which I highly recommend they invest in if they don't), scale-up trials, compliance work and, in some cases package design. A true full-service contract manufacturer can usually take your idea for a product and turn it into reality. If you've read any of my Natural Products Insider articles in the past, I view a fully functioning R&D group (formulation, processing, sourcing, testing, pilot plant) as a major selling point for contract manufacturers. If you have partnered with one that has this, take full advantage of it. It will most certainly reduce production issues in the future.
Formula ownership
This one can get tricky depending on who does the development work. It's common practice for most quality contract manufacturers to charge you for R&D work and reimburse you for those costs if you place orders for the product later. This is a win-win because it not only allows the R&D group to have the freedom to try different things, it allows you to direct their activities. If you're paying for it, you should have a direct say in what they are developing and, to a lesser extent, how they are developing it. If you get charged for the R&D work, then you own the formula, which is the way it should be. Beware the contract manufacturer that has wording in the R&D agreement that allows them to own the formula if you do not order any product after the R&D process is complete. If you've paid for the work, you own the formula. Make sure to get that in writing up front.
If you have a good working relationship with your contract manufacturer and it has a solid R&D group at its disposal, growing new product development with your contract manufacturer can be a simple, enjoyable (and profitable) process. Ensuring a few things are in place before you get into the development of those products will help the process go that much smoother.
Kurt Schneider is the president of Tech Bridge West and has worked in the consumer goods industry since 1986, including in product/process development, quality/regulatory and manufacturing/operations.
Subscribe and receive the latest insights on the healthy food and beverage industry.
Join 47,000+ members. Yes, it's completely free.
You May Also Like
---