GMP Requirements for Softgels
GMP Requirements for Softgels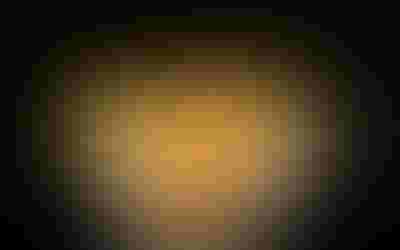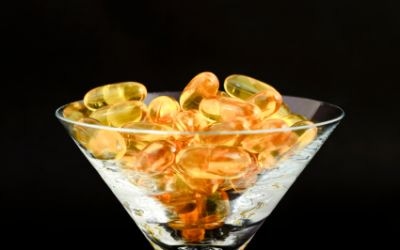 This exciting time for the dietary supplement industry sees great opportunity for growth among softgel manufacturers.  Medical market support, health awareness, disease prevention and maintenance of chronic illness continue to spur consumer interest toward dietary supplements and natural remedies.  Recent FDA involvement in cGMP (current good manufacturing practice) regulatory activity within the dietary supplement industry has contributed to a growing confidence for consumers and medical professionals in these natural remedies.  With greater consumer awareness of vitamins and phytonutrients and their role in health care, softgel manufacturers continue to experience increased demand for formulas containing multiple active powders and oil combinations.  The softgel delivery format continues to be popular for multivitamin and minerals, particularly prenatal formulas, calcium, fish oils and matrices thereof, flaxseed, borage oil, (combinations of omega-3-6-9 oils). Softgels have also had success with botanicals and specialty ingredients such as lutein, astaxanthin, blueberry, pomegranate, CLA, evening primrose oil, vitamin E, coenzyme Q10 (CoQ10), vitamin D3 and many others.
Manufacturing a softgel with multiple actives can pose a challenge for the contract manufacturer due to the potential for interactions between the liquid fill and the gelatin shell, the need for proper suspension of the powdered ingredients, the potential for overheating, in-process oxidation and other production concerns.  From the beginning stages of product development, expertise in the research and development (R&D) area of softgel manufacturing is critical.  Along with high-quality, consistent raw materials from reliable vendors, comprehensive testing and tight sourcing controls must be maintained to appropriately report and set specifications for label claims, proper expiration dating and finished formula/product registrations.  A competent and experienced research team can establish these parameters for the production recipe," formally called the master manufacturing record (MMR), prior to product commercialization and launch. 
Companies that produce and distribute dietary supplements must follow cGMPs and must abide by FDA 21 Code of Federal Regulations part 111, implemented to ensure the highest quality and proper composition of dietary supplements.  Analytical testing on incoming raw materials and finished products are part of this new regulatory environment.  Companies that fail to do the required testing may be fined or prevented from selling their products, which can dramatically affect their branded customers. 
Some dietary supplement manufacturers historically relied on outsourcing instead of investing financially on their own laboratories.  While outsourcing laboratory services could be more cost efficient, these outside labs must still be inspected and approved by FDA and offer particular expertise in testing methodology. 
The softgel dosage form presents a unique case for proper analytics, where the analysts technique and familiarity in handling the particular matrix requires proper development.  Characteristics and behaviors of target markers for raw material activity must be thoroughly understood.  Investigation of analytical anomalies requires a capacity beyond that in the case of other dry dosage forms such as tablets, capsules and powders.   The absence of any one of these analytical factors may lend to a costly investigation of false results, potentially risking inappropriate product approvals or failures.  The need for proper qualification and evaluation of softgel products becomes increasingly critical as the dietary supplement industry matures in a regulatory setting and consumers look to quality products of various formulations and matrices to support a healthier lifestyle.
The majority of compliance violations from recent FDA inspections within the dietary supplement industry include: no or insufficient identity testing of ingredients, failure to establish specifications for components and raw ingredients, failure to conduct a combination of finished product/in-process testing to ensure products meet specifications, failure of adequate MMR and batch production record (BPR) content and recordkeeping requirements, unsuccessful attempts to conduct material reviews and lack of adequate corrective action plans. 
Paramount to any product launch is a partnership with a softgel manufacturer to produce accurate and reliable finished product results from batch to batch in order to meet the supply demands of branded consumer product success and regulatory assurance.  Look for and require historical data proving success, industry audits and regulatory affiliations.  Confidence in the manufacturer to customer relationships truly has a value that in some cases must be monetized when making a contract supplier selection. 
Lisa J. Clark, vice president, business development, Captek Softgel International Inc., based in Cerritos, CA, has more than 21 years of food and dietary supplement industry experience with a solid track record in building strategic customer relations, implementing corporate visions and contributing to company growth.  She is also a personal daily user and supporter of dietary supplements. 
Subscribe and receive the latest insights on the healthy food and beverage industry.
Join 47,000+ members. Yes, it's completely free.
You May Also Like
---