GMP and FSMA rules compel close supply chain supervision
GMP and FSMA rules compel close supply chain supervision
Selecting a contract manufacturer requires a close evaluation of its supply chain management, given all the regulations that govern ingredient procurement.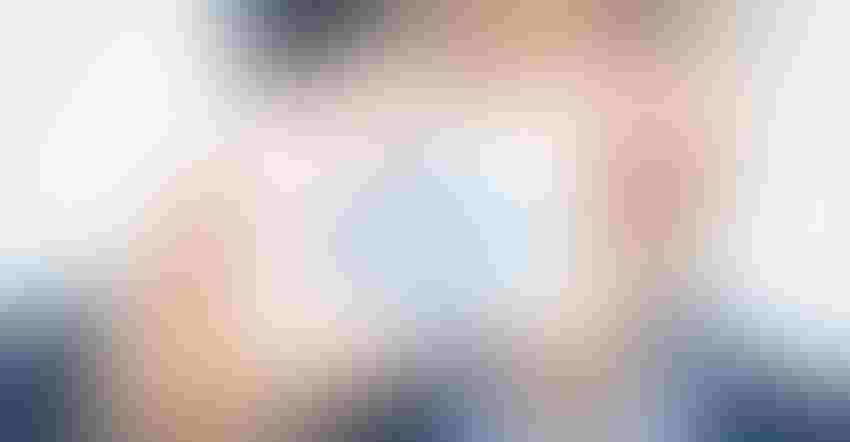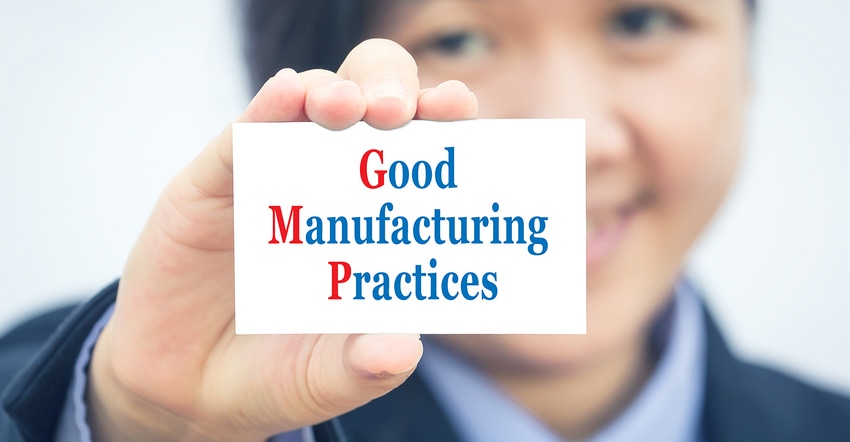 Supply chain management involves the careful oversight and organized handling of a product's development flow, from purchase and receipt of the raw materials to its manufacturing, testing, label development, labeling, packaging and distribution processes with the various service providers in each segment of the supply chain.
Supply chain management is crucial for contract manufacturer selection because of FDA's recent focus on the requirements under the Food Safety Modernization Act (FSMA), signed into law in 2011—rules that require firms to register their food facility in response to the Bioterrorism Act of 2002. The Act additionally gives FDA the ability to provide critical attention to "improved information management" to help protect the food supply. Under FSMA requirements, firms are required to have a written supply chain program. Not only "food firms," but dietary supplement firms (i.e., own label distributors and contract manufacturers) as well, must comply per Title 21 of the Code of Federal Regulations (CFR) 117 Current Good Manufacturing Practice, Hazard Analysis, and Risk-Based Preventive Controls for Human Food - Subpart G – Supply Chain Program.
In brief, Subpart G is comprised of eight sections:
§117.405—Listing the requirements to establish a supply chain program;

§117.410—General requirements applicable to the program;

§117.415—Responsibilities of facilities that manufacture/process a raw material or other ingredient that it receives from a supplier (known as a "receiving facility");

§117.420—Use of approved suppliers;

§117.425—Determination of appropriate supplier verification activities (including determining the frequency of conducting the activity);

§117.430—Conducting supplier verification activities for raw materials and other ingredients;

§11435—Performing onsite audits;

§117.475—Records documenting the supply-chain program.
In addition to these regulations, FDA issued a guidance document [link "guidance document" to https://www.fda.gov/downloads/Food/GuidanceRegulation/GuidanceDocumentsRegulatoryInformation/UCM583490.pdf] in November 2017 to assist the industry in understanding the necessary roles and responsibilities and areas of enforcement.
Many companies in the dietary supplement industry will claim to not be subject to FSMA, and others remain confused and uncertain as to whether they are; both perspectives are understandable. The former view, however, is not accurate. The confusion likely arises from FDA's statement of exemptions from Subpart C (Hazard Analysis and Risk-Based Preventive Controls) and Subpart G (Supply Chain Program) for dietary supplement manufacturers and own-label distributors that comply with the existing cGMP regulations for dietary supplements (21 C.F.R. Part 111 cGMP, Current Good Manufacturing Practice in Manufacturing, Packaging, Labeling, or Holding Operations for Dietary Supplements) and section 761 of the Federal Food Drug and Cosmetic Act (FD&C, 21 USC section 379aa-1, Serious Adverse Event Reporting for Dietary Supplements). The exemption is applicable to finished dietary supplement products only, while dietary supplement raw material ingredients are subject to Part 117 in its entirety.
Nevertheless, both entities--own-label distributors and contract manufactures--should still pay close attention to all regulations, including 21 C.F.R. 117 Subpart A– General Provisions and Subpart B – cGMP (which replaces 21 C.F.R. 110 - cGMP, Packing or Holding Human Food that was archived in September 2018). These Subparts relate to the manufacture of foods, which would cover both dietary supplements and functional food supplements. Herein lies further confusion—what is the correct, applicable regulation? FDA addressed this concern by stating that conflicts for a dietary supplement firm mean that it is subject to both regulations, but Part 111 should take precedence over part 117. Subparts D (Modified Requirements) and E (Withdrawal of a Qualified Facility Exemption) refer to very small companies and are to be carefully reviewed by such entities to ensure compliance.
These regulations are relevant to both domestic and foreign manufacturers and own-label distributors, and foreign suppliers are additionally subject to the Foreign Supplier Verification Program (FSVP) rule, which requires that each foreign supplier have a U.S.-based entity or agent develop and operate a FSVP office to manage the import of dietary supplement raw materials and finished product (subject to modified requirements).
21 C.F.R. Subpart F (Requirements Applying to Records That Must Be Established and Maintained) culminates the program with the requirement for documentation that is key to verifying all the processes throughout the supply chain, from foreign import or domestic procurement, to final product distribution; this compliance assurance could be referred to as "verification by documentation."
Consequently, own-label distributions who are involved in contract manufacturing ingredient sourcing and selection must consider these regulations. FDA provided a link to a "Common Technical Network (TAN)" of questions to assist the industry. Qualified consulting firms or knowledgeable and experienced consultants are recommended to help navigate the supply chain management process. FDA views the own-label distributor (whose name-brand is on the label), as "ultimately responsible" for introducing the product into commerce.
Heather Fairman is an independent consultant with EAS Consulting Group LLC and serves as Technical Advisor for the SIDS DOCK Island Women Open Network (IWON, sidsdock.org), an intergovernmental organization of Small Island Developing States (SIDS), which has all the rights and privileges of a United Nations organization comprised of 32 countries and who are embarking on developing a raw material market for the herbal supply-chain. With almost 30 years of combined quality assurance (QA)/quality control (QC) and regulatory experience gained from FDA-regulated industries, Heather applies her regulatory perspective and approach toward handling FDA matters and compliance requirements relative to all aspects of cGMP (current good manufacturing practice) and development of contract partnerships to ensure mutually beneficial and compliant outcomes. She holds a bachelor's degree in biology and a master's degree in medical microbiology from Long Island University.  
Subscribe and receive the latest insights on the healthy food and beverage industry.
Join 47,000+ members. Yes, it's completely free.
You May Also Like
---