Four Tips to Improve Palatability in Chewable Tablets
Four Tips to Improve Palatability in Chewable Tablets
Palatability issues extend beyond flavor; formulation should take aftertaste, gumminess and mouthfeel into account to create a winning tablet.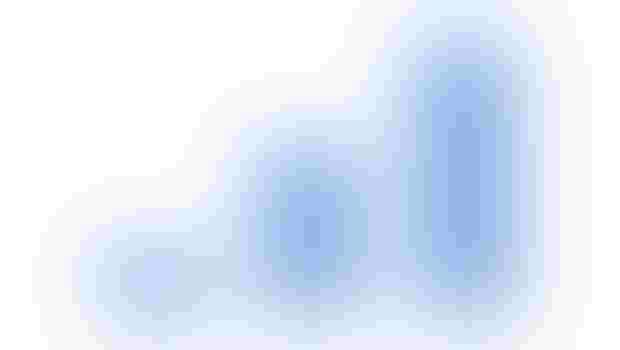 Although the popularity of chewable tablets is being challenged with more palatable ingestible formats such as gummies or liquids, some ingestible supplements and over-the-counter (OTC) drugs are best taken as a chewable tablet. There are a number of variables that can be modified to improve the palatability of chewable tablets.
Challenges with the palatability of tablets extend beyond flavor. Other issues include a lingering aftertaste, gumminess leading to compaction in the teeth, an unpleasant mouthfeel or an otherwise negative gustatory sensation leading to a pharyngeal reflex. A supplement brand cannot withstand consumer rejection due to any of these factors.
There are a wide variety of chewable ingestible products available as OTCs and supplements including antacids, dietary fiber, glucose for blood sugar management and multivitamins. As varied as the product list of chewable tablets, the range in desirable characteristics of those products is more varied. Some of these variable characteristics include:
A very sweet glucose tablet for diabetic patients;

Solubility issues and mouthfeel for fiber tablets;

Tablets intended to increase salivation;

Taste masking required for oral delivery of bitter prescription drugs or other dietary supplements; and

Very flavorful chewable vitamins.
The consumer expectation for product characteristics differs based on the product. As the desirable qualities of a chewable tablet are identified in the branding process, the following considerations in formulation development will enhance the development outcome.
1. Flavors, Flavor Enhancers and Masking Agents
Flavors, flavor enhancers and masking agents can all be used to affect the taste of a chewable tablet. The use of flavors that are enhanced with the natural characteristics of the raw materials is recommended. If the active ingredients are bitter, dont use a sweet flavor that will conflict. Focus on and enhance the good notes" like a fine wine.
If the product contains an acid or is naturally of a low pH, use an orange, lemon or other citrus flavor that will harmonize with the acidic raw ingredient. Consider the effect of the ingredients on the consumer perception of taste and choose a flavor that coincides. Another example is a fiber product that is dry; use a strong flavor, one that overpowers the perception of dryness.
Flavor enhancers can intensify an existing flavor. Masking agents can be used to encapsulate non desirable flavors and can also act to ameliorate a negative feature. Artificial sweeteners often have a lingering aftertaste, and this can also be masked, sometimes with a modified stevia.
2. Dosage and Tablet Size
Dosage and tablet size are critical interrelated features of a tablet. You must deliver to the consumer the proper amount of active ingredient in a tablet size that is appropriate for easily chewing and swallowing. A tablet that absorbs saliva quickly should be a smaller size. The recommendation for glucose dosage for a consumer having a blood sugar low" is to take 15 g of glucose, retest and then take another 15 g if necessary. As the tablet size and dosage is reviewed, consider whether it is easier (i.e., quicker) for the consumer to take three 5-g tablets or five 3-g tablets to receive the proper dosage.
3. Mouthfeel and Hardness
Some products have a chalkiness or result in tooth compaction of the product. Consider reducing the air, making the finished tablet harder and crunchier." Air entrainment can be reduced by slugging" the materials, a process in which materials are pre-compacted, using a machine such as a ribbon blender, and then re-granulated prior to final formula blending. Another way to achieve the same result is with pre-compression on the tablet press. The initial pressing eliminates the entrained air, with the final tonnage compacting the product to meet the hardness specification. A harder tablet creates an improved perception with fiber products.
More air or a looser" pack results in a softer tablet, which may be desirable for some products. A softer tablet also allows for more moisture absorption in the product, resulting in chewiness. A harder tablet will overcome this. Reducing the product pH may allow the product to break down faster.
4. Color and Appearance
Use a color that is visually representative of the flavor. As an example, consumers may find it objectionable to have a product containing two different flavors with the same color such as tangerine and orange pineapple, or two yellow tablets, lemonberry and orange pineapple. Differentiate all flavors by color. Shape, size and branding are also effective visual connectors to experience.
Remember: Consumers are averse to changes and experience more enjoyment when a product visually meets their expectation for flavor.
Take the example of Necco wafer. In 2009, the company changed its recipe to use natural colors and flavors to meet marketplace demand. But after countless complaints, the candy's maker, New England Confectionery Co., put the artificial ingredients back into Necco Wafers.
Jennifer Cusick is sales and marketing manager at PJ Noyes, a Nipro Diagnostics Company. Larry Vars is a tablet technician with more than 30 years in the industry.
Subscribe and receive the latest insights on the healthy food and beverage industry.
Join 47,000+ members. Yes, it's completely free.
You May Also Like
---