Formulation Knowledge of Solid Dose
Formulation Knowledge of Solid Dose
Formulation is an art; dietary supplement formulators must draw from multiple branches of science and utilize knowledge of nutrition, materials, dose types and excipients to develop successful formulas for manufacturers.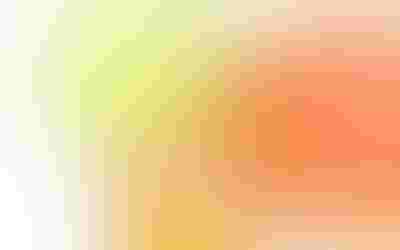 The formulation of a problem is often more essential than its solution, which may be merely a matter of mathematical or experimental skill." Albert Einstein
In a contract manufacturing business model, a firm typically approaches the contract manufacturer with an idea, design or formula. The contract manufacturer will quote the parts based on processes, labor, tooling and material costs. However, before any quoting or production can be done, a formula needs to be viable.
Many contract manufacturers also offer formulation services, should the firm not have a formulation. For nutritional companies, sometimes, manufacturers may not charge for a formula if it's simple. If the formulation is complex or involves flavoring, they usually charge for the service.
The process starts with the formula development, a product design: what is its purpose or use? One should listen carefully and closely to the clients ideas and goals, and focus on designing a finished product that meets the purpose, price point and use criteria the firm requires.
Formulation can be a bit of an art. Like all biological and social sciences, nutrition is not an exact science. But the multidisciplinary nature of the science of nutrition means formulators of nutrition products should have an understanding of several branches of science, and be able to integrate different concepts from these different disciplines. Formulators can come from a variety of scientific backgrounds: chemists, research scientists, nutritionists, physicians, pharmacists, etc. A good formulator must have a good working knowledge and understanding of the following areas:
·         Nutritional knowledgeThe basic components of nutrition: water, lipids, carbohydrates, protein, vitamins and minerals; as well as that of gut microbiology and the physiological and metabolic processes that influence how the body transports, utilizes and stores nutrients.
·         Material knowledgeA large number of nutritional compounds/materials available for use in todays marketplace. It is essential for the formulator to understand their application, functionality, use, daily dosage, upper limits, safety and toxicology, bioavailability, disintegration, dissolution, potencies, overages,  flowability, compactability, density, particle size (if powder), grades, quality, regulatory, costs, interactions and organoleptic (taste, color and smell) properties.
·         Excipient/additive knowledgeKnowledge of the correct use of items, amounts, compatibility, physico-chemical and mechanical properties. These can include binders, fillers, lubricants, glidants, flow agents, disintegrants, thickeners, surfactants, flavorants, colorants; compatibility, interactions with other ingredients, etc.
·         Knowledge of delivery systemsTablets, capsules, softgels, liquids, chewables, sublinguals, time-delay/release products, powders, teas, etc. Each dosage form has its usefulness and limitations.
·         Production processing knowledgeUnderstanding the use of various manufacturing equipment and methods: weighing, blending, granulation, milling, mixing, capsule filling, tablet compression, coating, softgel encapsulation, packaging, etc.
·         Formula evaluationUse of product-specific and technical tests to check the finished products quality, safety, efficacy or palatability. Basic analytical tests include assays, disintegration, dissolution, content uniformity, weights, micros, hardness/friability, stability, etc.
·         Labeling knowledgeUnderstanding what must be, can and cannot be stated on product labels is essential. Incorrectly labeled products can result in recalls, or significant legal and financial liability.
The goal in achieving a good formulation is to get the proper integration and balance of all of these elements above. By achieving a quality product using sound scientific principles, many development, production, and post-production problems can be avoided.
To quote Albert Einstein once more: The only source of knowledge is experience."  For formulation, work with a team that has the required experience and knowledge.
Robin Koon is executive vice president at Best Formulations (bestformulations.com). He has more than 25 years of pharmaceutical experience in clinical pharmacy, as a retail drug chain executive overseeing operations, and in managed-care.
Subscribe and receive the latest insights on the healthy food and beverage industry.
Join 47,000+ members. Yes, it's completely free.
You May Also Like
---