Finding a Manufacturer that follows Best Practices
Finding a Manufacturer that follows Best Practices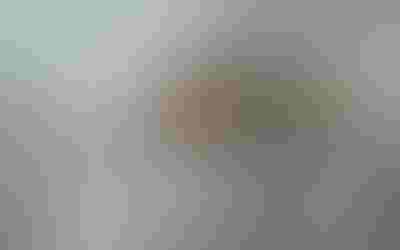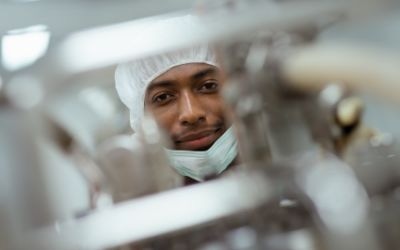 Contract manufacturers are the bed rock of the U.S. dietary supplement industry. They account for the majority of products produced and sold to millions of supplement users daily. This is a highly fragmented sector, where business, operation standards and practices vary substantially. A brand holder who chooses to use a contract manufacturer should consider this decision as one of utmost significance.
 This choice has historically often been made on price alone. This is a highly risky practice. The good name and reputation of the marketing brand holder are in the hands of the contract manufacturer. Performing proper due diligence and assuring that CFR Section 111 GMP (good manufacturing practice) standards are consistently met is fundamental. Site inspection and supply chain verification are likewise essential steps in this selection process.
Contracts have been lost because of a difference of pennies per bottle when the difference in quality was more significant.  As in any business, service, on-time performance, educated staff and integrity are differences that should not be measured in pennies.
Contract manufacturers primarily compete on price, service and quality. The buyers first questions are always, How much will my product cost, and how fast can you deliver it?" While some of our potential customers continue to believe that price is quality and service is speed, many have learned to ask more important questions about a prospective contract manufacturer.
The first indication of best practices comes from a thorough financial examination of the potential contractor. Ask for copies of liability insurance policies, paying special attention to exclusions. Items excluded from the policy should include banned substances and potentially harmful items. This list can indicate the degree of risk the manufacturer is willing to take. Credit reports and payment histories should also be carefully examined.
Independent certifications can be in indicator of general compliance to GMPs. Certifying bodies including NSF International, U.S. Pharmacopeial Convention (USP), Therapeutic Goods Administration of Australia (TGA) and ISO can help demonstrate at least a minimum level of compliance with regulatory issues.
In addition, a brand holder should ask what global markets a manufacturer participates in. The ability to tackle export markets can be an indication of best practices in other areas.
Finally, get an idea of the distribution channels a contractor works in. A contractor that can service a customer in mass food and drug requires more attention to best practices than one serving only Internet accounts.
Important insights into the practices of a prospective contractor can come from its answers to questions including: Who owns the formula, and who is responsible for product testing including stability testing?"
A plant visit is essential to determine the capabilities of a contractor. Brick and mortar assets as well as production and testing equipment are important indicators of a contractors ability to execute best practices. Ask for an organization chart to see how the employees work together, and ask for the job descriptions of key individuals in the organization.
When you visit, ask the host to let you view a sample batch production record (BPR) including a finished product specification, ingredient and component specifications, label specification, ingredient test methods and a list of approved suppliers. Ask which of these documents require the customers approval and the process required to change these documents. Ask to see copies of independent audits performed during the past year.
The time it takes to deliver a product is generally counted from the issue of a purchase order to shipment of the product from the manufacturing plant. For solid-dose dietary supplements this is generally eight to 12 weeks. For other dose forms including softgels and liquids, delivery time can be longer. Lead times shorter than this require the contractor to keep inventories on hand, so dont plan on a quick turn to market for the first order.
Ask questions about the product development process in advance. Best practices require a prototype sample be created before a purchase order is issued. This allows both the contractor and marketer to answer important questions about physical properties, testing details and packaging and labeling requirements. Beware of contractors that are willing to skip a formal product development process.   
Finally, ask to be present for the first manufacturing run. When you arrive, carefully examine the BPR and product specifications. Take a look at the label and lot coding system. Pay attention to the details of how data is recorded and reconciled. While no process is perfect the first time, your presence will ensure the second run will be better than the first.    
Find out more best practices from the contract manufacturers themselves in this INSIDER Slide Show.
Loren Israelsen is executive director of the United Natural Products Alliance (UNPA), a trade association of dietary supplement companies committed to safety, science and quality. He has been involved in the commercial and regulatory issues facing the global dietary supplement industry since 1980.
Mark Pederson leads research and development (R&D) for Cornerstone Research and Development), a contract manufacturer specializing in capsules, tablets and single-serve powder delivery systems.
Subscribe and receive the latest insights on the healthy food and beverage industry.
Join 47,000+ members. Yes, it's completely free.
You May Also Like
---