Filling Challenging Products
Filling Challenging Products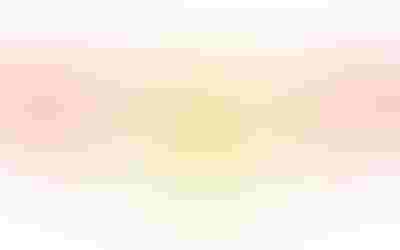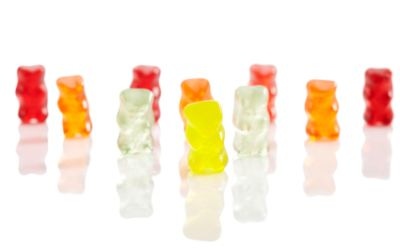 The wide array of products that are packaged in a constantly evolving marketplacewhether in containers, flexible packaging or even stand-up pouchesis shifting. Manufacturers must consider many factors in their production environment including market changes, demographic shifts, food safety, sustainability and the all-important productivity.
From small companies that are making the shift from manual weighing/packaging to automated systems to multinational companies, having the right equipment to package a diverse range of products is critical. One of the most challenging for many firms is gummy supplements.
Two key factors to consider when filling any package are the nature of the product and the package it is being filled into. By way of example, vitamin gummies are challenging as they tend to have irregular shapes, are sticky and are often filled into containers with a small opening, all of which significantly reduce productivity if weighing and filling directly into a container.
To address this challenge, packaging companies use rotary indexing filling machines. The main components of a rotary indexing filling machine include: (a) an infeed conveyor to feed empty containers; (b) the funnel assembly composed of multiple funnels; (c) a star wheel where empty containers are positioned under the funnels; and (d) an exit conveyor for the filled containers. Such machines can have a series of travelling funnels that move in a circular pattern to fill rigid containers including plastic, glass and fiber. Product is released from the weigher above into one of the travelling funnels where an empty container is positioned below. The filling machine is indexed so the next funnel is positioned to receive product with another container positioned below. The benefit of this design is the product has time to transfer from the travelling funnel to the container without losing production speed.
The uniqueness of different products being filled may require some additional assistance to ensure the containers are filled properly. A product such as a gummy supplement filling into a container with a small opening has the potential to clog at the opening. Certain machines now have an unclogging assembly on each travelling funnel that funnels the product into the container. Once the gummies are in the container, they may fill in a way that the container is poorly filled or is filled too full, so product settling stations are used to vibrate the individual containers and settle the product.
From an operator and productivity point of view, additional features that improve performance include the use of a servo drive to provide precise control of the entire system; acceleration, deceleration and braking are easily programmed to specific container characteristics. Sensing devices are installed in critical areas to stop filling if no container is detected, a sensor to ensure correct container positioning under the funnel and a clog detection sensor to identify any funnel that did not empty completely during the cycle. PLC-based, all operator functions and controls are set through a color touch screen ensuring synchronized timing of moving parts.
In selecting a rotary indexing filling machine, listed below are 10 features to consider:
Range of container sizes that can be filled;

Speed and ease of changeover for a different-size container or container opening;

Use of stainless-steel/food-grade contact parts;

User-friendly touch-screen controls;

Totally enclosed with see-through Lexan safety covers;

Interlocked safety switches and e-stop;

Interfacing capability with weighing equipment; and
The same technology to fill challenging products also benefits manufacturers of free-flowing products, allowing them to produce at high speed. As such, rotary indexing filling machines can meet the needs of packagers with challenging products and those needing high-speed production.
John Brown ([email protected]) is the sales and marketing coordinator at WeighPack Systems Inc., a supplier of packaging equipment including the SpinDexer rotary indexing filling machine.
Subscribe and receive the latest insights on the healthy food and beverage industry.
Join 47,000+ members. Yes, it's completely free.
You May Also Like
---