FDA Shutdown: Knocked Down Or Knocked Out? The Choice Is Yours
FDA Shutdown: Knocked Down Or Knocked Out? The Choice Is Yours
The CEO of Kabco explains what it takes to rise from the ashes after a forced FDA shutdown.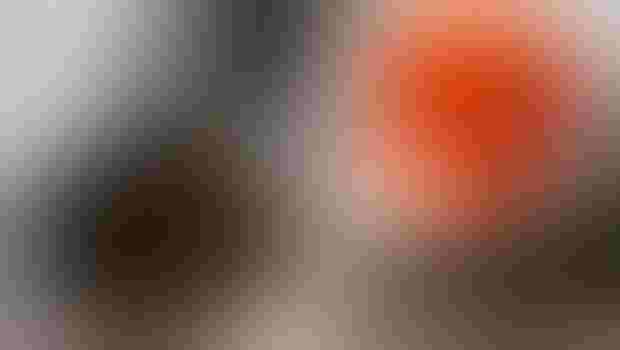 I was taken aback when a reporter from Natural Products INSIDER informed me that Kabco Pharmaceuticals is the only recent U.S. manufacturer of dietary supplements that has been granted permission by FDA to resume operations. It didn't surprise me that 15 dietary supplement companies have been forcibly shut down by FDA over the past 5 years, but that only one manufacturer (Kabco) has obtained FDA approval to resume its normal operations. Kabco has been operating as of Sept 24, 2014 under a consent decree. As CEO of Kabco, many in the industry have contacted me to ascertain how this was possible. What did Kabco do that the others have not done to get its doors reopened?
A forced shutdown can be quite traumatic as it suddenly throws the regular day-to-day activities completely out of gear. Financial loss, although a major one, is only one aspect of this "blow." Significantly more damaging is the adverse effect it can have on one's mental state. Other than the unpleasant legal complications that crop up, you have to deal with the conscience of seeing so many individuals whose livelihood you have failed to protect as layoffs become a reality.
To the entities that face a shutdown or are eventually forced to stop operations, the obvious question comes to mind: What practices did the company follow over a considerable period of time that prompted the regulatory agency to force the closure? A shutdown does not happen overnight, and more importantly, government agencies are not in the business of closing down facilities as it results in job loss. Investigations and warning letters are some indications that things are not going well for the entity in question. What follows thereafter totally depends on how the issues are perceived and addressed by the facilities that are issued such warning letters. If you think you are going to fight the agency, you have already lost. The last thing you want is an irate agency inspector knocking on your door.
Here, I will attempt to address two scenarios that a manufacturing facility may experience: how to avoid a warning letter and a potential shutdown; and second, how to handle and address the situation in the event of a forced shutdown.
It is not impossible to keep a unit functioning smoothly. As long as the owners/managers believe in doing things right the first time, there should be no reason to worry. Apart from tight controls on all aspects of manufacturing that are clearly guided by 21 CFR Part 111, the key element is to ensure that the procurement department is strictly managed and controlled. As the most expensive part of the operation, procurement needs to be closely monitored. The quality control (QC) department has its own vendor qualification program, and all purchases of raw materials must conform to this program. It becomes a problem when many owners allow greed to rule over ethical business practice, and that's when the trouble starts. Soon, cGMP (current good manufacturing practice) turns into what I would term a "UEMP" (unethical manufacturing practice). To such owners, my message is simple; "Think about the welfare of the employees who show up for work every day, and you will think twice before you take a wrong turn or condone an act by someone who does."
When I first walked into Kabco in March 2014, I realized that among all the negatives facing the company, there was a silver lining. The company had hit rock bottom, and the situation could not get worse. We could only move in a positive direction. With that goal in mind, a rejuvenated and efficient team was formed.
The government's guidelines are clear and precise. Regulatory agencies want all manufacturers to produce and distribute products that are safe for the consumer. Ingredients must be identified and tested to ensure they meet label claims. The biggest challenges confronting an entity that has been shut down by are related to the operational, scientific and marketing aspects of the business, some of which are highlighted below:
Availability of trained personnel is a major issue since they are reluctant to join a unit that has been closed and is under an FDA consent decree. This includes the company's former employees who had to be laid off during the closure.
Training new employees and qualifying them for various units of the operation. This must be done and recorded to ensure employees are given sufficient training that covers cGMPs and standard operating procedures (SOPs). Apart from this, safety training is vitally important as mandated by law. "Life is dictated by habits. First you form habits, and then they form you. Conquer your bad habits, or they will conquer you." Recovering those customers who left due to the shutdown and also expanding your customer base by convincing new ones to trust you to deliver a quality product.
Setting up an internal audit team. Instead of relying solely upon an independent consultant (hiring of one is mandatory under the consent decree), hire a full-time individual whose strength lies in regulatory affairs with complete awareness of cGMP guidelines. He or she is an invaluable investment as this individual along with the independent consultant will make your life so much easier.
Communication and inspiration are two important aspects of life in general. Communication is the key to a successful operation and without this, you cannot inspire.
Intent and environment; One is useless without the other. Unless there is good intent, there cannot be a positive environment. The workplace cannot be a place of struggle and negativity. Each day, the employees should look forward to coming to work. It is where they spend most of their time, and their value should be frequently communicated to them.
Qualifying raw materials (a subject I will address in a future article).
To conclude, accept the fact that FDA is not your enemy and learn to work with the agency. Make sure your recordkeeping is accurate and up to date. Making a mistake is not a crime, but covering it up is. As long as you are able to identify the mistake, take responsibility for it, and learn from it by taking corrective action so it will not be repeated. You will have a worry-free workplace. Trust me.
Rezaur Rahman Yousuf, chief operating officer of Kabco Pharmaceuticals (kabcopharm.com) and CEO of Markovit Inc. (markovit.com), has more than 15 years' experience in the dietary supplement industry with experience in product development and manufacturing operations including regulatory affair. He started with Kabco as director of business operations in 1998, left in 2011 to manage Markovit Inc., an export-oriented marketing company. Upon owner's request, he took the responsibility to revive Kabco in March 2014 after the company was shut down in April 2013. He is also a former cricketer of repute, who represented Bangladesh from 1977 to 1984 in various international cricket competitions.
Subscribe and receive the latest insights on the health and nutrition industry.
Join 37,000+ members. Yes, it's completely free.
You May Also Like
---