FDA's Top cGMP Inspection Concerns
FDA's Top cGMP Inspection Concerns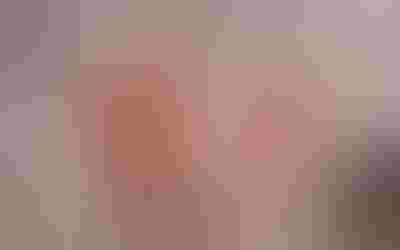 FDA inspections are a part of life for dietary supplement manufacturers, but regulations and procedures are not always clear. To help manufacturers better understand inspections, and to properly prepare for them, the American Herbal Products Association (AHPA) recently conducted a survey of FDA inspection documents.
AHPA requested FDA documents for inspections of any dietary supplement facility conducted between June 25, 2007, and July 31, 2010, for compliance with Title 21 of the Code of Federal Regulations, Part 111, which describes the requirements for cGMP (current good manufacturing practices) in manufacturing, packaging, labeling and holding operations. Since June 25, 2007, when FDA implemented Part 111, FDA has conducted periodic inspections of dietary supplement manufacturers, producing both Establishment Inspection Reports (EIRs) and Inspection Observation Forms (Form 483s).
In response to these requests, AHPA received 75 documents: 38 FDA Form 483s and 37 EIRs. Of these, 18 were duplicates, which left 57 unique inspection reports. Only observations concerned with dietary supplement manufacturing were considered. Looking at the entirety of the released reports, 14 out of the 57 documents, or 25 percent, reported their associated inspections had nothing observed by FDA, and no further actions were taken. The remainder of the documents had from one to 26 observations. In several cases, the inspection was of a dietary supplement and drug manufacturer, and some of the observations made by FDA did not concern any of the regulations in 21 CFR §111.
While a quarter of all FDA inspections were completed with no observations, half of FDA inspections had between two to seven distinct observations. In the inspections with observations, all subparts of 21 CFR §111 have appeared, but some parts are more frequently cited than others, and the most common observations are, in order of frequency:
Subpart E: Production and Process Control System (PPCS) (Note: its common for an inspection to yield several rather than just one FDA observations under this subpart.)

Subpart F: PPCS: Quality Control (Note: this subpart frequently produces only a single observation.)

Subpart C: Physical Plant and Grounds
In the most recent inspections in the data set, conducted in 2010, 47 percent of all observations followed from the above three subparts. These three subparts are also the three longest subparts. However, record- and process-keeping sections of 21 CFR §111 are also overrepresented in the results, appearing about 10 percent more often than expected. A few of the sections are being cited less often than expected, as well, including the relatively small Subpart L: Production and Process Control System: Requirements for Packaging and Labeling Operations.
What is surprising is that three larger subparts of 21 CFR §111D: Equipment and Utensils; E: Requirement to Establish a Production and Process Control System; and G: Production and Process Control System, requirements for components, packaging and labels, and for products that companies receive for packaging or labeling as a dietary supplementare underrepresented in FDA inspections, especially considering how long each of these subparts are in 21 CFR §111.
Most of the Form 483 reports with corresponding EIRs contained a subset of the observations that appeared in the EIRs. In some of these cases, manufacturers cooperated with inspectors and took swift action to address potential problems. As a result, FDA did not include the observations in the official FDA Form 483. It is interesting to note that in most of these cases, a qualified company representative accompanied the inspector and took immediate action based on the inspectors feedback. For example, the representative either immediately arranged for further employee training or reassigned workers to make the recommended necessary changes to the plant or its operations, all while the FDA inspection was in process.
Company representatives and employees should be aware that FDA inspectors are interested in a companys established written procedures. If a companys written procedures have been improved (and approved by applicable departments), it needs to add these updates to its existing written procedures to keep them current. This is very important to FDA inspectors. In fact, this survey by AHPA revealed in many instances, an inspector has made an observation of a deficiency and has asked employees or supervisors about company procedures only to check their answers against the official company documents and find inconsistencies. In some of these cases, it would have been possible for the company to take immediate steps to satisfy the inspector to the point that the observations" could have been downgraded to discussion item," all before the inspection concluded.
FDA is applying 21 CFR §111 nearly equally across the entire law, with a variation of less than 3 percent in the appearances of applicable observations in each subpart compared to the lengths of the subparts.
Merle Zimmermann, Ph.D., information analyst for the American Herbal Products Association, graduated from the University of Maryland with a doctorate in computational chemistry in 2011, having joined the AHPA team while a graduate student in 2009. A native of the Washington area, he specializes in collecting and processing information for the association. Contact him at [email protected].
Subscribe and receive the latest insights on the healthy food and beverage industry.
Join 47,000+ members. Yes, it's completely free.
You May Also Like
---