Establishing Health-based Specifications for Contaminant Control in Products
Establishing Health-based Specifications for Contaminant Control in Products
A true farm-to-fork food safety framework requires not only inspection to detect contamination, but programs from suppliers through distributors that reduce, control and eliminate foodborne pathogens and contaminants from food products.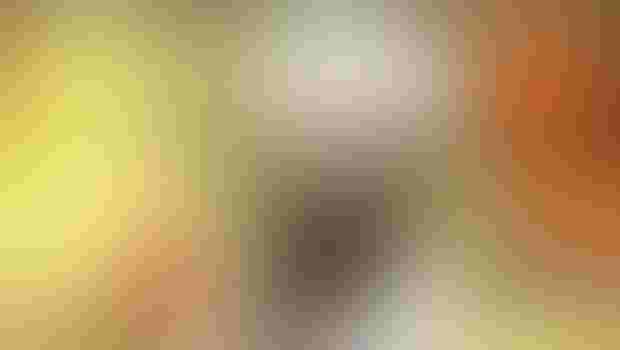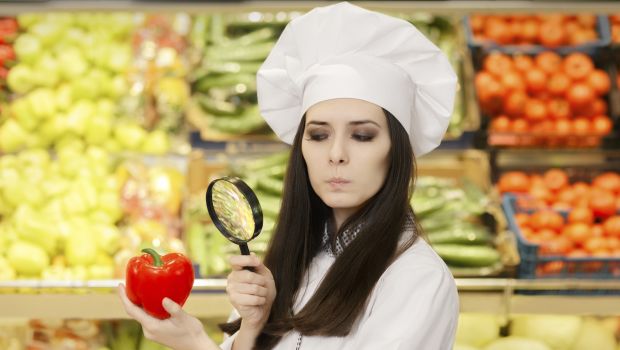 The global food market represents more than US$4 trillion in annual sales. This is a dynamic market that includes an array of food suppliers, manufacturers and retailers, as well as farmers, growers and ranchers, and, of course, consumers. This globalization demands food traceability from farm to fork, from processor and products to distributors and discerning consumers. It also demands enhanced oversight and diligent execution of controls to prevent adulteration and to assure a safer food supply. Under 21 U.S. Code Part 342, an adulterated food bears or contains any poisonous or deleterious substance that may render it injurious to health; or if it bears or contains any added poisonous or added deleterious substance that is unsafe.
The Food Safety Modernization Act (FSMA) has strengthened FDA's mandate to set and enforce modern standards for preventing food-safety problems and ensuring the safety of imported food. FSMA has put into place legislation that transforms FDA's approach to food safety from reactive to proactive, and strengthened its ability to swiftly remove contaminated food from the market. Registration requirements, hazard analysis and preventive controls, cGMPs (current good manufacturing practices) for growers and harvesters, foreign supplier verification program (FSVP), third-party auditor certification and mandatory recall are changing the regulatory oversight of food safety.
In addition to "conventional foods," FDA regulates finished dietary supplement products and dietary ingredients, although under a different set of regulations than those covering food and drug products. Under the Dietary Supplement Health and Education Act of 1994 (DSHEA), manufacturers and distributors of dietary supplements and dietary ingredients are prohibited from marketing products that are adulterated or misbranded. This means that these firms are responsible for evaluating the safety and labeling of their products before marketing to ensure that they meet all the requirements of DSHEA and FDA regulations. Under FDA regulations at 21 CFR part 111, all domestic and foreign companies that manufacture, package, label or hold dietary supplements, including those involved with testing, quality control and distribution in the United States, must comply with the dietary supplement cGMPs for quality control.
A dietary supplement containing a new dietary ingredient (NDI) is adulterated unless there is adequate information to provide reasonable assurance that the ingredient does not present a significant or unreasonable risk of illness or injury. The adulteration standard in 21 U.S.C. 342(f)(1)(B) applies to all dietary supplements that contain a NDI. This means that manufacturers or distributors of a dietary supplement must establish specifications for the components of the product, including an identity specification for each component, specifications to ensure that purity, strength and composition are met, and limits on the types of contamination that may adulterate the finished product.
It is important to remember that adulteration may arise from either intentional or unintentional contamination from natural sources, environmental pollution, processing, packaging or transport. The 1906 Federal Food, Drug and Cosmetic Act set the regulatory standard by which specifications for contaminants are set using scientific risk assessments. FDA's current approach through FSMA builds on the original standard of risk assessment methodology, including prioritization of chemical contaminants, proper handling of foods throughout the supply chain to reduce/prevent contaminants, the use of science-based methods for deriving health-based limits of detection for contaminants, and the use of thresholds for assuring the safety of foods and supplements. Additional requirements and implementation challenges will come through the proposed rules on Preventive Controls for Human Food, 21 CFR Part 117 and the FSVP.
Control of supply chain with appropriate raw material specifications and testing, finished product specifications and testing and vendor verification/qualification methods are key. Use of tools such as quantitative risk assessments that utilize probabilistic modeling are important for quantifying the population health risk posed by an exposure to an adulterated food or supplement, and are the preferred method for managing a company's response to product adulteration, such as in the health hazard evaluation required as part of a firm-initiated or FDA-requested recall.
Control of contamination must utilize setting of product specifications that are derived through appropriately conducted risk assessment. The basic tool of that risk assessment is the science of toxicology. The goal of toxicology is to elucidate the magnitude of the expression of a particular hazard along the continuum of exposure. This concept is defined as risk. There are four steps to risk assessment. Risk assessments start out with a hazard identification, followed by a dose-response or characterization, exposure assessment, and finally, risk characterization. An identified hazard does not necessarily mean an identified risk. Hazard is intrinsic toxicity whereas risk is the probability of manifesting that hazard. Risk is therefore the product of hazard under the conditions of exposure. Without exposure, there is no risk, no matter how great the hazard. Without a hazard (toxicity), there is no risk even at high levels of exposure. Food and supplement safety relies on appropriately defining acceptable thresholds for contaminant detection that are designed to ensure that the product does not present a significant or unreasonable risk of illness or injury.
A true farm-to-fork food safety framework requires not only inspection to detect contamination, but programs from suppliers through distributors that reduce, control and eliminate foodborne pathogens and contaminants from food products. Corrective actions and preventive actions are the key to a safe food supply. We cannot rely simply on testing products into compliance. The safety of our foods must begin with management and control of quality through the entire supply chain and only end with the documentation of that compliance.
Claire Kruger, Ph.D., is president of Spherix Consulting, a wholly-owned subsidiary of ChromaDex Inc. With more than 25 years of consulting experience, her primary area of expertise is in foods, consumer products and pharmaceuticals, where she provides scientific, regulatory, and strategic support to clients in both the United States and international regulatory arenas.
Looking for more information on Food Safety?
Claire Kruger, Ph.D., will present in the panel discussion "Food Safety: Processes to Control, Correct and Prevent Food Adulteration" as part of the Food Product Design track in the SupplySide West Education Program. The session will take place on Thursday, Oct. 8, from 2 to 4 p.m. at Mandalay Bay in Las Vegas. Visit west.supplysideshow.com/panel-discussions.aspx for more information and to get registered.
Subscribe and receive the latest insights on the healthy food and beverage industry.
Join 47,000+ members. Yes, it's completely free.
You May Also Like
---