Essential quality systems for an own label distributor
Essential quality systems for an own label distributor
The development and implementation of essential own label distributor quality systems and programs will go a long way to ensure GMP compliance in a contract manufacturer partnership.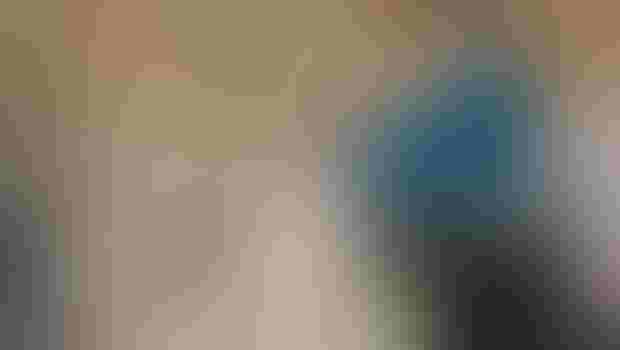 The dietary supplement industry is an industry of contracting. Many products are manufactured by one company, packaged at another, tested by a contract laboratory and distributed by yet another company, all at the direction of the product owner or own label distributor. Regardless of where operations take place, FDA has made it clear the own label distributor is responsible for compliance to the regulatory requirements in 21 CFR 111, "Current Good Manufacturing Practice (cGMP) in Manufacturing, Packaging, Labeling, or Holding Operations for Dietary Supplements." If these dietary supplement GMPs are not adhered to, the finished dietary supplement product is "adulterated" under Section 402(g)(1) of the Federal Food, Drug & Cosmetic Act (FD&C). The development and implementation of essential own label distributor quality systems and programs will go a long way to ensure GMP compliance.
Developing a new dietary supplement product begins when a product owner, or own label distributor, has a desire to create a product that will be able to make distinct dietary ingredient label claims, usually with a unique combination of ingredients, ingredient levels and/or dosage forms. The raw materials or components are identified and listed with the required amounts of each to prepare a product formulation. These two items, the proposed product label claims and the product formulation, allow the own label distributor to draft one of the essential documents required for all dietary supplement products: a finished product specification. This is only a draft finished product specification because the own label distributor must also understand the manufacturing processes that will be employed to ensure that the specification appropriately addresses all the categories required in 21 CFR 111.70(f) of identity, purity, strength, composition and limits on potential contaminants. 
In accordance to 21 CFR 101, "Food Labeling," (which applies to dietary supplement products because dietary supplements are classified as a food by FDA) all dietary ingredients that are intentionally added into a product formulation must meet at least 100 percent of the product label claim. A finished dietary supplement product that does not meet at least 100 percent of the label claimed amount is "misbranded" within the meaning of Section 403 of the FD&C. This requirement means the acceptance criteria assigned on the finished product specification for the strength parameter of each dietary ingredient must also have a minimum of at least 100 percent of the label claim. In turn, a sufficient amount of overage of each raw material associated with a dietary ingredient label claim is needed within the product formulation to be able to consistently meet this acceptance criteria upon testing required per 21 CFR 111.75(c). The own label distributor must, therefore, not only have knowledge about the manufacturing process for establishing specifications, but also account for manufacturing variabilities. Another critical consideration is the variability of the test methods that will be used to test for the strength of all dietary ingredients in the product. The own label distributor must then also coordinate with the laboratory to determine what scientifically valid test methods will be employed and what variabilities are associated with those methods.
Clearly, the own label distributor must develop a strong relationship with its contracting partners to gather all this information.
Good relationships are built on trust. In a GMP environment, however, trust must be verified and documented. This is where a formal qualification of the contract manufacturer, contract laboratory or any other contractor comes into play. The own label distributor must have a process to qualify all its contractors to ensure compliance with 21 CFR 111 and that the finished dietary supplement product will also meet the labeling requirements of 21 CFR 101. The qualification is an evaluation of the contractor's quality system on paper, captured on a contractor qualification questionnaire and via an on-site audit of the facility to verify that the quality system is being followed in practice. Issues found during the audit must then be remediated through appropriate corrective and preventative actions (CAPAs). 
At the contract manufacturer, the master manufacturing record (MMR) that incorporates the product formulation and details the manufacturing process that will be used for the own label distributor's product should then be reviewed and approved by the own label distributor. Thereafter, periodic monitoring of executed batch production records (BPRs), which include product testing certificates of analysis (CoAs), should also be performed. This not only ensures the BPR accurately follows the MMR as dictated in 21 CFR 111.255(c), but also gives the own label distributor an opportunity to understand the manufacturing process and its product. During an FDA inspection, the own label distributor will be expected to produce and explain a selected BPR, and this should not be the first time the own label distributor has done so. For the laboratory, the use of challenge testing should be employed for continued compliance and monitoring purposes. Challenge testing also provides an indirect assessment of the accuracy, precision, specificity and ruggedness of test methods—FDA's definition of a scientifically valid test method. Types of challenge tests include inter-laboratory testing, the use of replicates, fortification (spiked) samples and blind testing. The strategy used, or combination thereof, should be determined based on the test method.
The establishment of own label distributor finished product specifications and qualification of all contractors are just two of the essential quality systems the own label distributor must put in place. It is also highly recommended that a quality agreement be established between the OLD and contractor(s) for the assignment of quality responsibilities that may be assigned to one party or shared.  A complaint system is also needed to address all consumer complaints and ensure that any serious adverse events are reported to FDA as required in the "Dietary Supplement and Nonprescription Drug Consumer Protection Act of 2006 – Serious Adverse Event Reporting." Finally, a change control process must be in place to ensure revisions to any of the processes and required documents are tracked and monitored.
Tara Lin Couch, Ph.D., senior director of dietary supplement and tobacco services at EAS Consulting Group, is an analytical/organic chemist with exceptional analytical abilities and more than 30 years of diverse laboratory and regulatory experience in academic, field, contract and manufacturing environments. She is a sought-after expert on issues pertaining to quality control (QC) in both pharmaceutical and dietary supplement manufacturing. As a consultant, Couch assists with the development, improvement and implementation of quality systems that are scientifically sound, efficient, practical and compliant with FDA regulations. She also performs mock FDA inspections, gap analyses, and contractor and laboratory audits. Couch provides GMP (good manufacturing practice) and laboratory trainings via seminar, webinar and on-site presentations.
Contract Manufacturing at SupplySide West
Learn more about quality systems from Tara Couch, Ph.D., during the "Managing Quality in a Contract Manufacturing Partnership" workshop on Saturday, Nov. 10 at 8:30 a.m. at SupplySide West in Las Vegas.
Hear Couch preview the session by listening to SupplySide West podcast: Quality systems in a contract manufacturing partnership.
Subscribe and receive the latest insights on the healthy food and beverage industry.
Join 47,000+ members. Yes, it's completely free.
You May Also Like
---