ERP: Enabler or Albatross?
ERP: Enabler or Albatross?
Investment in a modern enterprise resource planning (ERP) system can help a supplement company proactively evolve among rising raw materials costs, increased government regulation and competitive pressures.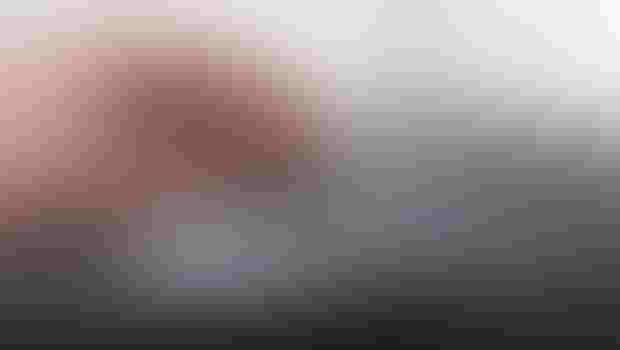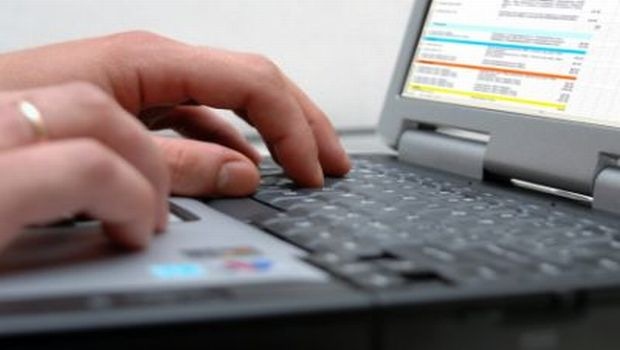 Nutritional supplement manufacturers are challenged by a rapidly changing marketplace. The keys to thriving in this environment are flexibility and a capacity to evolve. This need to evolve can stem from a variety of causes, such as rising raw materials costs, increased government regulation, as well as competitive pressures. If manufacturers are unable to quickly and effectively respond to these challenges, they inadvertently shift their focus away from growth. Investment in a modern Enterprise Resource Planning (ERP) solution is often the best way to proactively manage these challenges, gain a competitive edge and achieve growth
An ERP system is business management software that a company can use to collect, store, manage and interpret data from many business activities, such as accounting, sales, purchasing, production, etc. It also facilitates information flow between all business functions and manages connections to outside stakeholders.
The ability of a business to adapt and progress can be strongly influenced by the ease with which its enterprise resource planning (ERP) evolves. For nutritional supplement manufacturers looking to grow, having a flexible ERP system is vital. However, this flexibility is not inherent in all ERP systems. It's important to find a solution that provides a strong foundation and framework for establishing repeatable and scalable business procedures, and for creating an operational environment that is primed for change. The alternative is an ill-fitting ERP system that adds unnecessary complexity and inhibits flexibility and growth.
With this in mind, factors such as technology, system structure and industry focus should be considered when evaluating ERP solutions. These can be key indicators of whether or not an ERP system will enable growth and evolution.
Technology Foundation
Technology is an extremely important factor to consider and is often overlooked. When communicating with ERP vendors, a company should ask them to share what technology the system is built upon, how long they have been utilizing that technology, and a roadmap for future advancements. It's a concern if the system's technology is outdated. If having a modern system has not been a high priority to the vendor, it likely does not have the expertise, financial resources or will required to change it.
An ERP system built on advanced technology will allow for continuous improvement. Not only is the system well-positioned to take advantage of future technology advancements, such as mobility, but it enables its users to quickly adapt the system to address their changing needs, as well as the needs of their customers.
System Structure
When evaluating a variety of ERP solutions, it is also important to understand how the system was built. A majority of ERP systems have been built using the traditional model, which begins with an accounting package and utilizes bolt-on software and customizations to address specific requirements. Because the system is built on numerous pieces of software that must be supported, maintained and upgraded separately, it naturally becomes more inflexible over time, and eventually stagnates. For a supplement manufacturer trying to be proactive in an ever-changing marketplace, this inflexibility is an albatross.
An ERP solution with a single system model is built for speed and flexibility. Bolt-ons, customizations and manual replication are eliminated. This means the system is inherently less complex than its counterparts, requiring minimal maintenance and ensuring easy upgrades. Entirely written in a single piece of software, this ERP model allows for rapid development and deployment of customer-requested enhancements that make universal configurations to the system, benefiting all system users regardless of the customer. This speed and flexibility also facilitates the adoption of emerging technologies, such as ERP mobility. With a single-system ERP solution, users can adapt to accommodate both customer needs and a changing marketplace.
Industry Focus
Selecting an ERP vendor with a system designed to support process-manufacturing verticals, such as nutritional supplement manufacturing, should be a priority. These specialist vendors will have an established track record of serving customers in specific industries with similar needs, as well as a staff with deep industry knowledge and years of experience leveraging industry best practices.
Additionally, an ERP system that was created to address the needs of process manufacturing companies will provide industry-leading control of the recipe/formula to shipment process. Failure to "bat 1,000" in the recipe/formula to shipment process is not an option for supplement manufacturers whose products are not only highly regulated, but can also be potentially harmful if not properly executed.
Look for an ERP solution that can handle batch tickets, formula management, quality control (QC) testing, lot tracking, document management and regulatory reporting within a single system. A few specific capabilities to look for include:
Product safety: A modern ERP system should enable changes to recipes/formulas as production needs change, without any limitation on recipe/formula definitions. It should automatically track lot numbers and identify information for each ingredient in each batch. Every ingredient lot should be linked to a particular batch and a particular customer shipment, and the information should be available instantaneously. Labels should be automated and easily configurable by customer, product and ship-to location.
Raw materials management: An ERP system should have a built-in function that will show a summary of raw materials. This will identify those that have fallen below internally set reorder points and list open purchase orders placed for raw materials, and also materials that have been issued to a batch, but not yet used. It should also provide automatic lot selection based on picking rules, such as LIFO (last in first out) or FIFO (first in first out). For a nutritional supplement manufacturer, it is also important to take into account expiration date, and have the option to pick the lot nearest to expiration, FEFO (first expire first out). A modern ERP system should provide an early warning of a lot that is close to expiration so that the appropriate action can be taken.
Document management: a modern ERP system should not only contain most of the printed documents necessary to run a business on a daily basis, providing access to accurate information that is key to making better business decisions, but it should also enable a company to comply with regulatory reporting requirements. Automatic generation of material safety data sheets (MSDS) based on the actual ingredients used in each formulation is critical. A system where the MSDS are linked directly to formulations ensures that the documents are always up-to-date and immediately reflect any changes to the recipe/formula.
Having these capabilities without the use of bolt-ons and customizations leads to greater process control, while also having the flexibility to make quick adjustments at every stage as needed.
For nutritional supplement manufacturers looking to not just survive, but thrive in an ever-changing marketplace, evolution is necessary. If carefully selected, an ERP solution can provide them the necessary flexibility to evolve over time. Technology, system structure and industry focus are three key indicators that may help determine whether or not the systems being evaluated will provide the tools needed to enable this evolution, and ultimately help them achieve growth.
For more information about the latest technologies and techniques for ensuring safe, quality products, visit the INSIDER Lab Insights Content Library.
Jay Deakins is the founder and president of Deacom Inc. (deacom.com). Headquartered in Wayne, Pennsylvania, Deacom Inc. is the producer of DEACOM, an enterprise resource planning (ERP) system for process manufacturers with difficult-to-handle requirements. The DEACOM System links departments within a manufacturing company, providing a comprehensive view of the entire operation.
Subscribe and receive the latest insights on the healthy food and beverage industry.
Join 47,000+ members. Yes, it's completely free.
You May Also Like
---