Dietary supplement manufacturing equipment for capsules, tablets and powders: Attention to detail required
Dietary supplement manufacturing equipment for capsules, tablets and powders: Attention to detail required
Key items to consider when procuring or upgrading supplement production equipment include type of finished product, GMP compliance and cost.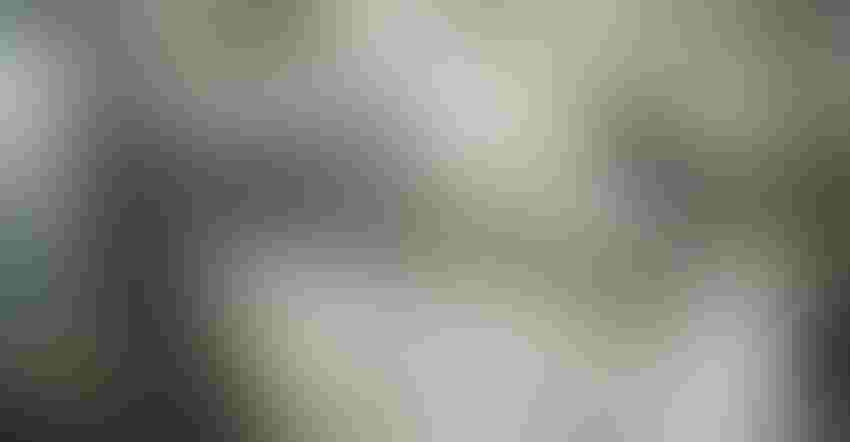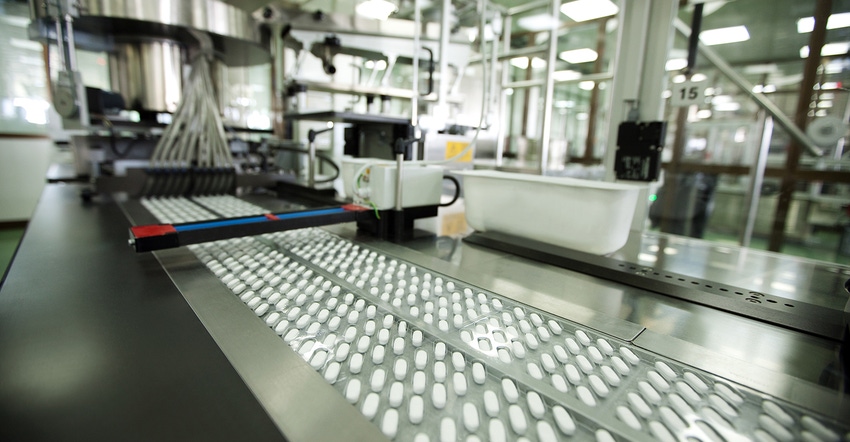 Supplement manufacturers must consider what their customers desire before considering what manufacturing equipment to purchase. This sounds simple, but can be complicated by the nuances associated with ever-changing priorities of marketing departments. Consider recent trends in consumer preferences. Like many other well-developed industries, specialization is flourishing, largely as a realization that some of today's sophisticated equipment is capital intensive.
Selecting equipment for material handling, testing and processing needs to be done with care to be able to meet the increasingly exacting standards for product quality from regulators and customers. A company focused on oral dosage supplements has to evaluate capital allocation and equipment styles with its engineering teams. However, liquid firms, such as confectionary products or beverages (including ready to drink [RTD] packaging), must consider cleaning procedures and environmental controls in their facilities.
Weighing equipment
Good manufacturing practice (GMP) requires supplement brands to verify accuracy against known weights and document the routine. It's even better if the equipment has a digital interface and can produce weigh tickets for adherence to the batch production records (BPRs). Interface abilities must be considered if a company wants e-batch records.
Sifting/screening and granulation/milling equipment
Blending large particles or agglomerates with fine or ultra-fine particulates can lead to content uniformity failures in finished products and yield significant losses. Securing materials from raw material vendors that meet internal and documented expectations for particle size is clearly a preference, but when dealing with hard-to-find botanicals, it's wise to further processing prior to blending. Also, removing foreign materials from the natural sourced products is required by GMPs. Having access to oscillating screening equipment or blade/hammer driven milling equipment in or near the blending processing equipment is helpful when unforeseen anomalies in raw materials are discovered while charging the blending equipment with raw material.
Material handling equipment
This is often overlooked but is mission critical to help accommodate growth. Material handling refers to containers that transport sifted/sieved and blended materials to the next step of production, while keeping the material protected from contamination. Some companies utilize super-sack technologies, especially when engaged in high-volume throughput batches. If a company is handling powders, it should consider using these effective sacks for transportation in between processing centers. Gravity transfer is often considered optimal if the facility can accommodate the height requirements. Transfer equipment and its associated cleaning is minimized, and the transfer process, generally, is faster. Pneumatic transference from one function to the next is another option, however, cleanliness, quality control (QC) and preventive maintenance to is required for consistent performance. A key consideration for pneumatic transfer systems is the length of time of production runs (e.g., run the same product for several weeks vs. several products in the same week). That is due to the commonly long and potentially difficult sanitation of this equipment (e.g., difficult to access piping or hard to disassemble in-line valving). Unless the production schedule calls for long runs between the need to sanitize, the required transfer system sanitation time can far outweigh its in-production time, destroying system overall equipment effectiveness (OEE).
Blending equipment
Selecting blenders requires substantial knowledge of the types of materials that are going to be processed. The research team needs to be involved early in the purchasing process of a blender to ensure financial sense since blending equipment has multiple variables besides size or capacity. Blenders can include paddle blenders, ribbon blenders, V-Shell blenders, cross-flow blenders, box blenders and a host of others, with or without intensifier bars, and the capacity to inject flavors or oils into the blending process. Various industries have their preferences, with paddle and ribbon blenders being the favorites of powdered beverage or protein powder producers. Solid-dosage form producers have had varied successes for different applications with cross-flow and V-Shaped blenders, and often companies have various types in their facilities of various sizes. One consideration is the blender's operating range (e.g., 40 to 70% of physical capacity). This range will dictate what batch sizes are appropriate for it.
Compression equipment
The most venerable form of solid dosage form is a tablet, generated by compression of components, often at high speed, with rotary tablet presses employing opposing cams and dies where upper and lower punches join to compress the tablet. Subsequently, the tablet may be suitable for coating, which requires separate coating equipment. Tablet presses can be single station (often bench model presses)—which are most often utilized in laboratory or research and development (R&D) settings—or rotary, with single or double compression stations. Supplement brands have a wide array of selections to choose from, including single dose or multi-layer tablet styles. Machines are made all around the world from China, Italy, Germany, India, Korea and the U.S., among others. They vary in terms of tonnage of compression, and careful attention must be paid to what amount of pressure will be needed to make a product at high speeds, to achieve economies of scale. Machines come with all sorts of bells and whistles, such as individual station reporting for pressure, thickness, etc. Pharmaceutical companies often rely on these types of presses for GMP record-keeping, since variability in dosage or tablet weights is not desired in those applications. This is becoming truer now in U.S. manufacturing, although many companies still resort to older technologies of B, BB or D style tooling presses that are single rotary machines with various numbers of tablet compression stations. Brand with long runs of a few products, should use high-speed production utilizing clean-in-place technologies, which are also now widespread. Embossing of product names can be achieved by ordering tooling punches that have the descriptor embossed on the tool face, leading to better brand recognition and reducing the chances of counterfeiting.
Coating equipment
In most jurisdictions, using solvents is illegal and offensive to both the worker and the environment. Over the past few decades, technologies for administering an aqueous-based solution of coating material, often spraying on the coating solution with a variety of high technology sprayers and a rotating bed or cylinder, while simultaneously applying heat to the chamber, can achieve both clear and colored coats on the tablet. While many tablets are uncoated, the majority of tablets of complex multiple nutrient compounds are coated, as this step provides greater shelf life stability and prevents erosion of tablet surfaces that can take place during packaging, transport and handling.
De-dusting machinery
This step has many times been overlooked to the peril of the producer. Tablets ejected from high-speed equipment usually have a small amount of dust on the surface or edges of the tablets, which can easily be removed by a series of brushes that are mixed in a rotating cylinder, with aspiration (vacuum) to remove any debris. This adds to the cost slightly, but is preferred by most operators due to downstream considerations of material handling, packaging and labeling of finished containers. If tablets are to be placed in blister card or sachet presentations, the presence of fragments, dust or tablet debris is unsightly and may render the product defective from the consumer or regulator's perspective.
Metal detection equipment
Nothing is quite as financially or morally debilitating as conducting a recall of product that may be rendered adulterated by the presence of metal shavings or other foreign metals in the finished product. This is true globally, so attention to detail for this matter is essential when considering tablet or capsule production.
Encapsulation equipment
Again, brands must decide whether it is to producing soft gelatin or fill already-made, two-piece hard shell capsules, or both. If a brand elects to produce softgel capsules, it will need a suite of production equipment involving mixing tanks, heating sources, liquid filling machinery and specific encapsulation equipment, a room for drying and sorting, and a curing system to ensure the capsules have been properly formed and are adequately sealed and properly sized.
Two-piece capsules technologies are varied, with producers in various parts of the world. The quality gold standard seems to be the German Bosch equipment, with Italian and Korean products. Encapsulation equipment designs are largely rotary in style, with cams and vacuum pressure separating the joined capsule body from the cap in dies, then rotating and dosing the material into the body of the capsule with mechanical and vacuum-driven means, utilizing cams as well. As the machine rotates, the capsule body is rejoined with the capsule cap and compressed slightly to lock the two pieces together. Some producers have engineered filling capsules with liquid materials, but those are sophisticated apparati with their own intellectual property (IP) considerations. The varieties of capsules available range from United States Pharmacopeia (USP) gelatin (often used in pharmaceutical applications) to vegetable based hydroxypropyl methylcellulose (HPMC), or even pullulan products, which are wholly vegetarian. The issues of disintegration for capsules is often a moot subject, since all that is required is body heat and liquid.
Packaging equipment
The advent of various consumer preferences over the past three decades has led to a proliferation of various packaging formats. These can be stick packs, where powder is placed in a single-use package with adequate moisture protection to ensure shelf life, or they can be placed in blister card presentations with a variety of backings to reduce degradation due to exposure to ultraviolet (UV) light or oxygen. In certain bottling applications, particularly of probiotic materials, new technologies exist where bottles contain internal desiccants in the lining of the bottle to preclude moisture penetration and accelerated degradation. Bottles can be made in various shapes and sizes, and consist of varied materials, from glass to high-density polyethylene (PET) bottles. The degradation curve of the active ingredients in a finished product varies due to environmental factors, such as heat, humidity, light and oxygen transfer, so the selection should be closely aligned with maintaining adequate shelf life.
Packaging equipment for tablets, soft gels or capsules can be sophisticated or elementary. High-volume production facilities often utilize slat counters or electronic vibratory feeders through sophisticated ocular electronic scanners to check for count, which is secondarily checked with finished container weight parameters, to avoid slack-fill (undercount), and to prevent legal concerns regarding package count integrity. Often desiccant packs or deodorant packs deploying silicon dioxide and activated charcoal, separately or in combination, are used in the packaging process, and while some companies elect to present these on the line of packaging with human intervention, equipment can dispense these components automatically.
Rayon or other stuffers can also be automated, and is usually present to reduce the incidence of breakage or dusting of finished products. Finally, container caps come in various sizes and shapes, and attention must be paid to considerations for tamper evidence and issues, such as iron content, which often require childproof caps to be deployed to avoid accidental poisonings of children.
If a company is involved in bulk packaging for further processing, careful detail is required to preventing product contamination, degradation or exposure to the elements and rodents.
At the end of the packaging process, lot encoding using inkjet printing on pressure-sensitive labels, on the bottom of bottles or on packages containing other doses, is required for lot traceability and to notify the consumer of shelf life considerations. It's also common to have metal detection after the filling process. If metal is used (e.g., metal cap) in the final package, X-ray technology may be required, which is more expensive than simple metal detection.
Sampling equipment
Often overlooked is the GMP requirement that scoops, sampling bags, gloves, personal gowning, shoe covers, hair and beard covers and the like need to be deployed in the handling of materials and products in the supplement industry. It is wise to initiate, document and deploy training and procedures for educating personnel on appropriate processes and equipment used in sampling, weighing, blending, sifting, granulating, compressing, encapsulating, packaging and labeling of finished products. Sanitation in all areas of product interface, including cleaning of utensils and product direct contact equipment is essential. The chance for introduction of foreign materials, including bacteria, into the product at all stages of operations needs to be calculated and addressed using a system, such as the hazard analysis control and corrective action (HACCP) protocol. Failure to document maintenance, cleaning and preventive maintenance intervals, and not initiating written procedures and insisting on QC interface in each process can lead to unfortunate, if not disastrous, outcomes. An ounce of prevention is clearly more valuable than a pound of cure in our industry.
Mark LeDoux is founder, chairman and chief executive officer of Natural Alternatives International Inc. (NAI) an organization established in 1980 with facilities in the United States and Switzerland engaged in the research, design and manufacture of nutritional supplement programs and products for multinational clients. LeDoux has been a proud member since 1980 of the Natural Products Association (NPA) based in Washington, currently serving as chairman of its Board of Directors. He is former chairman and current board member of the Council for Responsible Nutrition (CRN) based in Washington and was founding chairman of CRN-International based in Switzerland, serving currently on its board of directors. LeDoux also serves on the Nutrition Industry Association–West board of directors and is a recognized participant of the Codex Alimentarius Commission, the United Nations' food and dietary supplement standard-setting body under joint supervision of its Food and Agriculture Organization and World Health Organization.
Subscribe and receive the latest insights on the healthy food and beverage industry.
Join 47,000+ members. Yes, it's completely free.
You May Also Like
---