Dietary Supplement Firms Underestimate the Importance of a 483 Response
Dietary Supplement Firms Underestimate the Importance of a 483 Response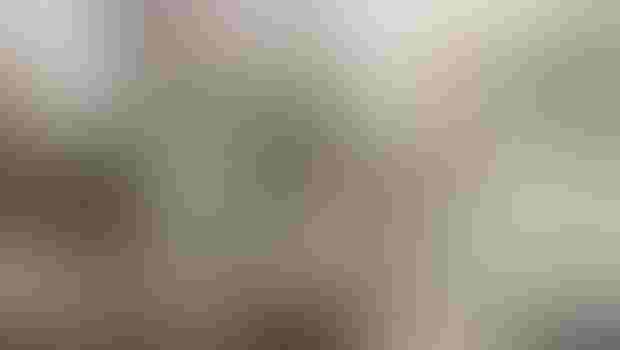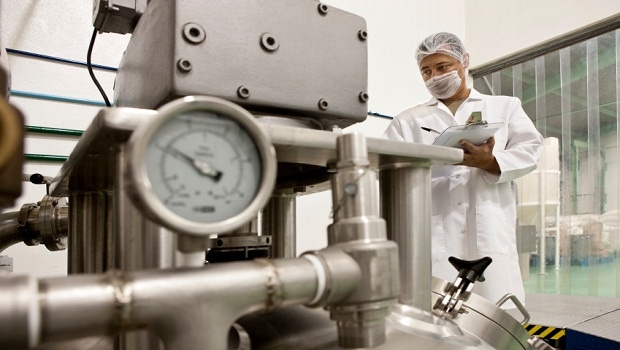 Given that the number warning letters issued by FDA to dietary supplement firms continues to increase each year (28 in fiscal year 2010, 91 in fiscal year 2012 and 42 as of May 1, 2013), it appears dietary supplement firms still do not understand how to properly respond to an FDA form 483 or how important an acceptable response can be in potentially preventing the issuance of an FDA warning letter. An FDA form 483 is a listing of the investigators observations noted during an inspection. They include a factual listing of objectionable conditions and are presented at the end of the inspection and are discussed with management.
Most warning letters issued to dietary supplement firms repeatedly contain the statement, We reviewed your written response received on XXXX, 2013, and found it to be inadequate." This statement is then followed by an explanation of why the response is inadequate. The following are just a few examples, from actual warning letters, of why FDA found a response to be inadequate:
You did not provide documentation showing that you implemented this corrective action"

You did not provide documentation showing that personnel have been trained in this new procedure." 

It does not identify appropriate testing for the products dietary ingredients." 

It does not provide documentation of procedures for adequate quality control and that the procedures are being followed."

Your response lacked specificity for your proposed corrective actions."

The revised SOPs [standard operating procedures] and details about the training were not provided for our review to determine if your corrections will ensure that your dietary supplements are manufactured, packaged, labeled and held according to current good manufacturing practices [GMPs]."

You responded that your firm was studying to establish MMRs [master manufacturing records] for products X, Y and Z; however, you have not provided a sample document or an expected timeframe for completion."

Your response does not indicate a proposed timeframe for when the written quality control procedures will be completed."
It is clear from these examples that firms responses are just not providing FDA with sufficient detail, justification, documentation, proof or commitment to appropriately demonstrate that they have adequately addressed FDAs observations and that their facilities, systems and products are now compliant.
Although there is no regulatory requirement that a firm must respond to an FDA form 483, it is in the firms best interest and FDAs expectation that a firm will respond in writing. Since FDA can make a decision whether to issue a warning letter as soon as 15 days after issuing the 483, firms should submit their responses within business 15 days of receiving the 483 (Federal Register, 74(153):40,211, effective Sept. 15, 2009). In addition to potentially avoiding further FDA compliance actions (i.e. warning letter, consent decree, etc.), responding to a 483 demonstrates an understanding and acknowledgment of the observations, a commitment to correct observations, a desire to operate in a compliant manner, and may also build credibility with FDA.
In order to write and compile an acceptable 483 response, a firm must first thoroughly understand the GMP requirements, completely understand each of the 483 observations; and know how to adequately address each observation. The company must also have adequate staff to implement the corrective actions and have the ability to draft a coherent and comprehensive written response. Many firms do not have experienced staff to perform all of these tasks. Therefore, firms should consider hiring outside expertise such as a consultant or an attorney to assist them in writing their responses if they do not have the internal expertise or experience to properly respond to a 483.
It is imperative that each 483 response clearly demonstrate the firm is committed to being compliant, understands the significance of the observations and has the ability to appropriately address each observation. The following list summarizes some of the key aspects to consider when writing and compiling a complete, thorough and acceptable 483 response:
Include a commitment statement from senior management

Develop a detailed strategy for responding to every observation

Address each observation separately, specifically and thoroughly

State whether a corrective action is completed or planned

Address all observations from a global perspective (i.e., do not only address the products identified in the 483 if the same issue applies to products that were not mentioned)

Submit master and executed documentation (e.g., revised SOPs, training records, MMRs, etc.) to demonstrate the implementation of the corrective actions

Provide commitment dates for corrections that are realistic and attainable

Provide a method of verification and/or monitoring of corrections when appropriate

Consider providing monthly updates to FDA on the progress of implementing the corrective actions

Consider requesting a meeting with the FDA District Office if it appears the final response may take an extended period of time or if there are many critical observations (e.g., adulteration, drug claims, misbranding, safety issues, concerns of approved pharmaceutical ingredients [APIs], etc.). If you request a meeting, it is recommended that you bring your attorney and consultants.
Companies, regardless of size, need to understand FDA is taking a firm and aggressive stance regarding dietary supplement GMP violations. Consequently, firms should act quickly and effectively in responding to an FDA 483 if they intend to reduce their risk of further regulatory action. In our experience, it is imperative to submit a response to an FDA 483 in a timely manner (recommend within 15 business days) and that the response should be specific, thorough, comprehensive, address observations globally, contain actual documentation such as SOPs, training records, MMRs to prove the corrective actions have been implemented and include detailed and realistic timelines. In our opinion, if this is done successfully many warning letters can be avoided.
Dean R. Cirotta is the president and chief operating officer of EAS Consulting Group, where he is responsible for the technical aspects of the company, including consulting services, client relations and personnel management. He has more than 25 years of experience in the pharmaceutical and dietary supplement industries.
Learn more in Cirotta's SupplySide West Education presentation, "Responding to FDA 483s and Warning Letters," on Thursday, Nov. 14 at 10 a.m.
Subscribe and receive the latest insights on the healthy food and beverage industry.
Join 47,000+ members. Yes, it's completely free.
You May Also Like
---