COVID-19, supply chain transparency, virtual audits – A new business norm
COVID-19, supply chain transparency, virtual audits – A new business norm
Evolving supply chain issues and COVID-19 have expanded industry's search for quality vendors, bringing new opportunities to create transparent partnerships.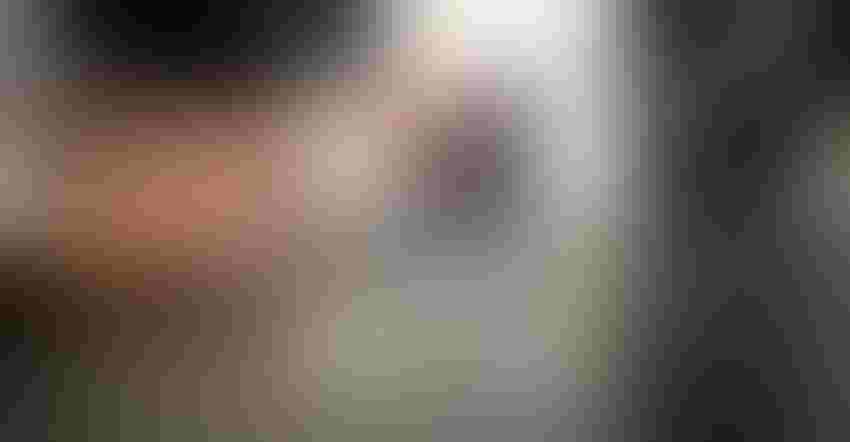 Insider Takes
COVID-19 prompted an unprecedented global scramble for product components and ingredients.

Dual sourcing and new vendor onboarding is complicated by an inability to perform traditional audits.

Virtual audits can help meet regulatory requirements, but still require policies, paperwork and staffing.
Since the disruption of our daily lives more than six months ago, the COVID-19 pandemic has continued to impact all aspects of the supply chain. From the virus's inception in China, through the different quarantine practices of each nation, the free flow of product and confidence in inventory availability has forced companies to reassess their reliance on their established supply chain partnerships. While many companies already had begun exploring alternative sources due to political realities, the pandemic has accelerated these considerations and brought current supply chain challenges to the forefront.
Particularly in pharma and nutrition, the focus on supply chain diversification has been acute. Every aspect of our industry is touched by the pandemic, from availability of personal protective equipment to the actual ingredients in product formulations. Although first focused in China, the virus impacts component availability from India, South America and even within the Continental U.S.—not to mention transportation considerations further compounding these issues.
An unprecedented global scramble for components and ingredients resulted, and new vendors are filling the gaps caused by these disruptions. Dual sourcing and new vendor onboarding is complicated by an inability to perform traditional audits. Supply chain transparency with current vendors has to be created and managed with the new crop of suppliers. This is not so easily accomplished, as evidenced by the many FDA enforcement actions due to substandard products making their way into the U.S. market.
Ordinarily, this process is not necessarily time sensitive and planned inventory management helps to alleviate disruptions. In this environment, not only have those pressures been multiplied, but many companies have no option but to seek new suppliers, who may not be used to or familiar with the concept of transparency.
With this rush to fill the supply chain, these new relationships provide a series of challenges for companies to ensure GMPs (good manufacturing practices) are not compromised during the approval process. Successful companies must adapt their quality systems to ensure they can build a partnership considering the limitations on personal visits and onsite audits, with the pressure to have these products/companies approved in record time. Understanding the quality practices of new partners is always challenging, and remote working adds to the potential for issues facing the buyer's quality team.
Despite widespread cognizance of the challenges of dual sourcing or finding new sources of key components for products, given the new environment, the challenges and the processes have changed.
Historically, the pharma and nutrition business model would provide for a written quality survey, followed by an onsite audit at the beginning of any relationship. Based on these measures, the quality and operations teams would have a chance to review potential suppliers and ensure they meet the expected quality standards. However, now most onsite audits have been suspended, and many companies have limited working hours and staffing challenges.
Fear not—all is not lost. Advances in technology have led to a growth of virtual audits. This dynamic of a remote yet detailed audit opportunity for companies allows for a less intrusive and less expensive way to become and/or remain qualified, while providing the speed and flexibility needed in this compressed environment.
Various auditing bodies and companies have established practices and policies for virtual audits to ensure their quality metrics are hit. Even when the pandemic is over, virtual auditing will be a major part of business practices in the future, but care must be taken in this rush to use technology. This is especially true with international customers, where the cost, language and timeliness barriers are mitigated because of the ability to bring local resources to the discussions.
A virtual audit begins much as an onsite audit, with a pre-established agenda to ensure critical issues are addressed. However, there must be considerations due to any video and/or recording during the audit, as ownership of that data could present liabilities to that vendor in the future. For instance, while an auditor might not focus on a confidential operation during the walk through, a sharp-eyed person reviewing that video at a later time may uncover confidential information or overhear background conversations about a customer.
An organization should not only change its policies to provide for virtual audits, but also hold an honest discussion with the auditor to determine the auditor's policies regarding his or her review of the recordings, ownership of the data, and whether the auditor should have access to the streaming data only during the audit, but not thereafter. While most professional auditors will have adopted such a policy, it's incumbent these policies and liabilities are understood ahead of time—especially with the growth of international supply chains.
Another consideration is the time taken for the audit. An onsite audit often involves transportation and lodging issues, as well as interaction by the auditor throughout a facility. With the advent of virtual audits, more time can be dedicated to the actual audit by all parties. However, this distance also makes it harder for the auditor to get the "feel" of the vendor, and likewise difficult for the customer to limit the scope of the audit since the audit becomes very transactional. There should be an understanding that the virtual audit isn't merely a placeholder until an onsite visit can be set, but rather part of the ongoing relationship between companies to help build the level of trust and transparency needed in these relationships.
A virtual audit has the same character as an in-person audit, and organizations must be prepared to host them. After a few adjustments, the resources needed for these situations will become clear, and each vendor should be expected to have the information readily available—perhaps in a dropbox—so the auditor can spend time on the critical issues and not waste time on basic paperwork.
Evolving supply chain issues have expanded industry's search for quality vendors, and this has opened many new opportunities for transparent partnerships to be created. The pandemic has forced everyone in our industry to re-evaluate their situation to ensure the quality and reliability of established supply chains. While COVID-19 has brought unprecedented challenges to our country and industry, a silver lining may be understanding our ability to explore new partnerships by utilizing current technology in a way not previously considered. It will take some time to adjust to this evolving way of doing business. But hopefully a new wealth of open, transparent partnerships can be created by making technology work for all parties.
Michael Finamore is CEO of Gemini Pharmaceuticals Inc., a contract manufacturer of both dietary supplements and over-the-counter (OTC) pharmaceuticals for more than 30 years. All Gemini production is carried out in a pharmaceutical cGMP environment.
Subscribe and receive the latest insights on the healthy food and beverage industry.
Join 47,000+ members. Yes, it's completely free.
You May Also Like
---