Contract manufacturing: Partnership as the basis for success
Contract manufacturing: Partnership as the basis for success
Supplement brands must create trusting partnerships with their contract manufacturing partners, as noted by expert speakers at SupplySide West 2019.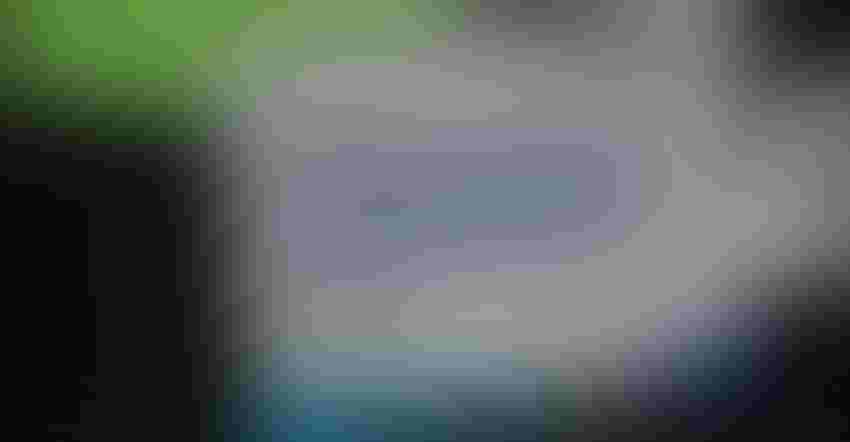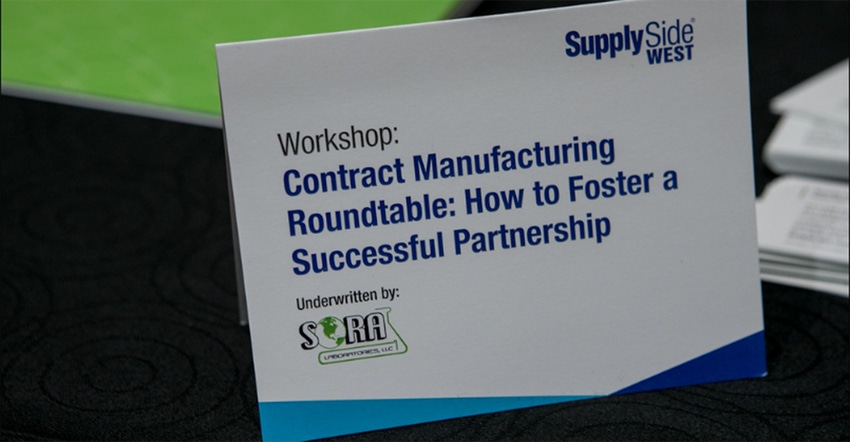 Dietary supplement brands can struggle with business and operation issues, debate pricing, and tackle marketing and branding strategies. But one area that can make or break success is deciding whether to outsource production, and then finding the right contract manufacturing partner. Ultimately, quality comes back to the brand owner, and building a relationship based on the principle of "trust but verify" can lead to success for both parties.
Now in its third incarnation, the contract manufacturing workshop at SupplySide West emphasized not only the why, but the how of building strong relationships. This year's edition was underwritten by SORA Labs and Zhejiang Nutrasis Co. Ltd.
Heather Duncan-Fairman, CEO, DF Guardian Consulting Inc., kicked off the discussion of why by helping to define who fits into the "brand owner" category: those who outsource a product to another firm for manufacturing, packaging and/or labeling, laboratory testing, and/or warehousing and distribution. She emphasized the critical importance of regulatory compliance, which starts with cGMPs (current good manufacturing practices, 21 CFR 11) as well as the responsibilities of a brand owner, including correct interpretation, clear understanding, proper development and effective implementation.
She walked the conference attendees through four key steps that can get a brand owner to the right place: cGMPs, procedures, outsourcing and supply chain transparency. When looking at procedures, for example, she emphasized the wording in the cGMPs about quality systems and the term "quality personnel," adding, "you note that doesn't say the CEO, but quality control (QC) personnel." Having qualified, experienced and trained staff, who understand and follow SOPs (standard operating procedures) sets the stage for compliance.
The focus shifted to an emphasis on the how with a presentation by Kurt Schneider, president, Tech Bridge West LLC. Tactical tools were the order of the day, with suggestions for the brand owner and contract manufacturer related to conducting a quality audit, and specific insights around a supplier pre-approval questionnaire. The questionnaire included basic queries in four areas: management commitment and responsibility, quality and food safety management system, personnel and training and infrastructure. From there, he walked through how a brand owner could conduct its own quality audit, with specific guidance around topics such as flooding, pests, tooling and equipment. After mapping the scores across topics including personnel behavior, storage, water supply and more, a spider chart emerged, which can be compared against the total potential and even updated with a follow-up audit.
One area that raised multiple questions was around spec drift, as Schneider noted that "the process, unless monitored and controlled, will run at the settings most economical and advantageous for the contract manufacturer." He encouraged brand owners to consider what the spec range is, and whether the lower end is truly acceptable, given the nature of spec drift.
During breakout sessions, Blake Ebersole, president, NaturPro Scientific, and Andy Swenson, vice president of quality and product development, Dietary Supplement Experts, joined Duncan-Fairman and Schneider to tackle some of the more specific concerns facing brand owners seeking to find the right contract manufacturing partner. Ebersole gave an overview and insights around delivery format, specifically noting the importance of working collaboratively during the formulation process to ensure stability of dosage form and bioavailability of ingredients. Swenson tackled another important consideration—overages—and how companies should partner to identify the right levels to meet claims at end of shelf life. Schneider dove deeper into the issue of selection criteria for a contract manufacturing partner, while Duncan-Fairman emphasized the importance of setting specs and testing.
Subscribe and receive the latest insights on the healthy food and beverage industry.
Join 47,000+ members. Yes, it's completely free.
You May Also Like
---