Contract manufacturer Q&A - Pandemic and politics
Contract manufacturer Q&A - Pandemic and politics
This bonus material from Insider's roundtable looks back on 2020 and looks ahead at the new Biden Administration.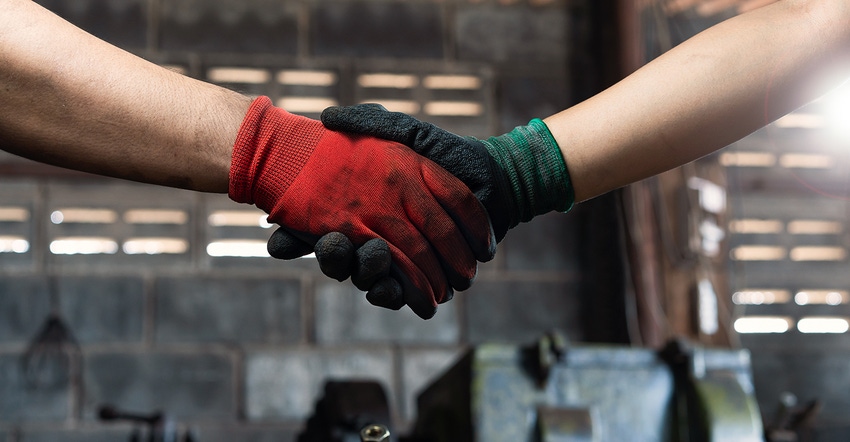 We held a virtual roundtable with several contract manufacturers for our digital magazine on contract manufacturing, and the following are bonus online questions and responses on the pandemic and the potential impact of a new U.S. executive administration. Download the Insight into contract manufacturing – digital magazine to see a fuller Q&A with these manufacturing leaders.
Insider: Well, that's a wrap on 2020. What were the most challenging issues you faced as a contract manufacturer during the year, and how has it affected your business?
Mark LeDoux, Natural Alternatives International (NAI): Some of the biggest issues were entirely unforeseen and caused by totally external events. Of course, with the arrival of all things COVID, and the renewed interest in immune and sleep supplements, all components of those categories in terms of raw materials surged in demand, often leading to increased costs for procurement, if not significant delays in their arrival. Furthermore, with the Congress providing a supplemental unemployment benefit to help people negatively affected by business closures, we found ourselves competing with elevated unemployment insurance to staff up additional head-count for second and third shift production demands.
Blaž Gorjup, chairman and founder, PharmaLinea Ltd.: Uncertainty of everything. First, the uncertainty of the supply chain in the first wave, which we had to overcome with a quick decision to stock up on raw materials for the entire year. Then the lockdown and traveling restrictions, which shifted our marketing and business development entirely online. Investments were on hold because we were not able to see what would happen in the near future as opposed to before the pandemic when everything was planned, and you had a clear view.
Mike Finamore, CEO, Gemini Pharmaceuticals Inc.: The biggest challenge we faced was mitigating everyone's expectations in light of COVID's impact to all parts of the supply chain. Beginning with the interruption of Chinese New Year, then travel/Wuhan lockdown, and then as the pandemic spread to the U.S., every day brought new challenges. This was especially acute in downstate New York, which was the epicenter of COVID issues during the early springtime. From out-of-stock products to employment issues to a vendor's inability to supply key components, everything seemed to be cascading at one time in a perfect storm of inefficiency. Ultimately, choices needed to be made—and those strategic relationships were able to see their businesses grow, while those transactional accounts were often left disappointed. While these issues have been somewhat mitigated, the challenges of the springtime provide the template to capture incremental sales with strategic partners during challenging times, and reinforce the importance of key vendor relationships to limit disruption throughout the supply chain.
Scott Steinford, CEO, Health Wright Products: Change is the only constant, but in 2020 the amount of change we experienced was unprecedented. We had to adapt, and then adapt again and it really caused us to rethink how we operate. In the beginning of the pandemic, we anticipated severe raw material supply shortages, which never materialized. The impact of PPE [personal protective equipment], people and plastic shortages became severely limiting and remain a challenge. The most challenging issue became fear and uncertainty, which is slowly giving way to hope.
Adel Villalobos, CEO and founder, Lief Labs: When we were designated as an essential business in 2020 due to COVID, it came with newfound responsibilities and challenges, as there was now a greater expectation that what we contribute as an industry become even more important to society and consumer health.
These new challenges included ensuring that we understood the consumer's needs in terms of vitamin D, vitamin C and zinc, and how these contribute to human immune systems. We also had to look at how we could innovate and identify products in the natural sector, such as greens products and vegetable products, sugar-balancing products and weight maintenance products. These all became so important to consumers to not just help them look good, but to help provide additional nutritional support and protection during this new health crisis.
In terms of COVID and the responsibilities we hold as an organization, we also had the challenge of addressing the fear it presented and how we would manage that fear as an essential business and an organization that houses over 230 employees. It was important to make sure that our employees felt comfortable coming to work, and we needed to create a safe environment for them, both physically and emotionally. Our leadership team communicated frequently with our staff and ensured that if individuals did fall ill that they had the time to recover and would have the necessary support to return to work when they were able to do so.
Insider: What effect do you think the incoming Biden administration will have on your business, including supply chain issues such as tariffs?
LeDoux: Hard to say, given the complexity of the supply chains at the moment. I predict that whoever is in the White House will be evaluating the continued critical need of returning critical manufacturing to North America, as evidenced by the extraordinary gaps in vertical integration for items as basic as personal protective equipment for medical workers and first responders.
Gorjup: We think that the industry is self-standing and agile enough to adapt to any changes that may come.
Finamore: It is difficult to define the impact from the Biden administration until the Cabinet is staffed with new appointments. We have all experienced candidates who espouse one policy, and yet allow the status quo to continue once in office. However, while it seems inevitable Biden's administration will have a different approach toward regulatory discretion and international trade, the net impact of those strategies likely will have a limited impact on our industry in the near term.
Steinford: In the near term, I do not see considerable change. Tariffs will be re-evaluated, but that action is unlikely to have a severe impact, positive or negative, on raw material pricing or availability.
Villalobos: As business leaders, we all owe it to the industries we serve to be able to flourish and function under any administration. Tariffs did present some potential challenges under the previous administration, but we dealt with them. That's our responsibility to be innovative in dealing with those sorts of challenges.
Looking at this new administration, there will obviously be some concern with potential taxation and tariffs as an industry that sources a lot from China; but as a business owner, I feel we must strive as a whole with whatever challenges this administration brings. It is my expectation that this administration makes sure that society does well as a whole and is supportive of not just the wealthy, but of the entire community. So, there may be some new challenges that come, but I do believe that by improving society as a whole, businesses will benefit. That is my hope.
Subscribe and receive the latest insights on the healthy food and beverage industry.
Join 47,000+ members. Yes, it's completely free.
You May Also Like
---