Contract manufacturer Q&A: Ingredients and Scale
Contract manufacturer Q&A: Ingredients and Scale
This bonus material from Insider's roundtable looks at challenging ingredients and servicing limitations.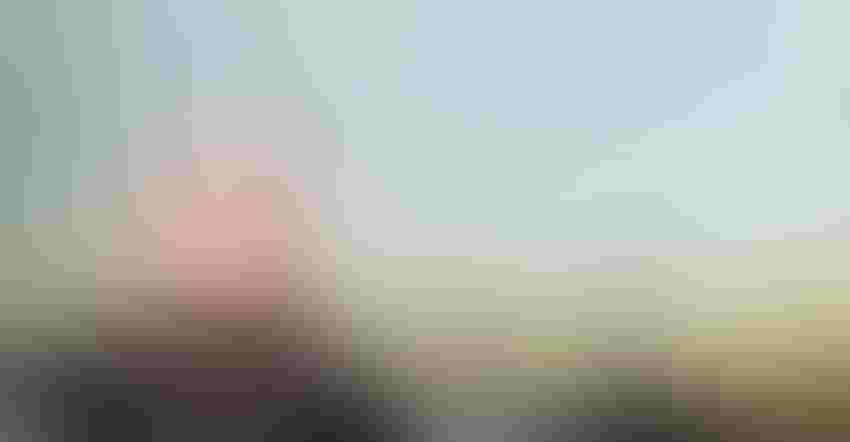 We held a virtual roundtable with several contract manufacturers for our digital magazine on contract manufacturing, and the following are bonus online questions and responses on ingredient challenges and servicing small brands/lines. Download the Insight into contract manufacturing – digital magazine, to see a fuller Q&A with these manufacturing leaders. Also, check out prior online bonus questions and answers on the pandemic and political impacts.
Insider: Which ingredients or product types have presented the biggest challenge to you, and how did or will you overcome these?
Mark LeDoux, Natural Alternatives International (NAI): Believe it or not, one of the biggest challenges we encountered was lack of bottles and caps, which we have contracted for annually for some time. When the government got involved with securing hand sanitizer and other products requiring bottles and caps, the numbers that they procured vastly overwhelmed our supplier capacity, so we were forced to secure alternatives, both domestically and internationally. Also, demand for zinc salts, vitamin C compounds and other antioxidants remains elevated and will likely lead to increased prices from the producers.
Blaž Gorjup, chairman and founder, PharmaLinea Ltd.: The biggest challenge for us is to make products that are stable, innovative, and to focus on alternative product forms, such as syrups, sprays and other ready-to-go forms. Also, we concentrate on the taste of the products; we got the award for the best taste at Vitafoods Asia two years in a row, and this only motivates us to make the products even better.
Mike Finamore, CEO, Gemini Pharmaceuticals Inc.: The greater challenges will be navigating supply chain logistics for the next few months.  While overseas factories in China and India are working well, their ability to get those ingredients to the U.S. has been challenging due to shipping and customs issues. Gemini's partnerships with our overseas vendors and strong inventory positions has allowed us to navigate most issues, but ultimately it takes only one ingredient to be late for the entire project to be delayed.
Scott Steinford, CEO, Health Wright Products: Elderberry became a concern with demand outpacing reliable supply. Immune ingredients were challenged to keep pace with demand. Our suppliers proved to be excellent partners.
Adel Villalobos, CEO and founder, Lief Labs: Material supply was the biggest challenge, and there were some initial stresses in the supply chain with the large demand increases in immunity and vitamin C and things like elderberry. The long-term effects and challenges were felt more on the packaging side of the industry, including plastics for bottles and lids. We're still struggling through that a bit, but we've been able to overcome these challenges through our long-term relationships directly with the manufacturers.
Insider: Do you work with small brands/runs, and what can you offer them in terms of scale and expertise they might not have in-house?
LeDoux: Our facilities were designed with maximum efficiency throughput for long run production, which has served us and our client partners extremely well in the past year, given the extraordinary surge in demand. We also work closely with brands who contemplate entering the marketplace with scientifically justifiable and market-driven solutions involving dietary supplements—and have achieved success in those areas given our vertically integrated pilot production facilities, robust research and development personnel, and over 40 years of experience.
Gorjup: We work with all kinds of clients—from big pharma companies to smaller challengers in the market—from very different regions in the world. We have a unique position of being in touch with all of them and collecting best practices of marketing and product launches, which we can then share. This is the key thing our clients don't have in-house: the information on how a particular product was already successfully launched. When we add our complete scientific and regulatory support, we get to the point we want to achieve—our clients being able to forget about the supply chain and focus on what they know best, B2C [business to consumer].
Villalobos: We do work with small brands and the one area in which we've always been very strong is our role as a product development ideation organization. As contract manufacturers, we've always supported the research and development (R&D) and the development of the flavor, smell and taste of products, but we go a step further. We are also an ideation house that helps our customers come up with ideas and product concepts with which we feel those brands can do well. That's a bit rare in the contract manufacturing industry to sit with clients and help them come up with concepts that they can use to launch products. In addition to functioning as concept development resources for our customers, we also assist as a marketing team offering the resources of our own marketing department, as well as our public relations and other internal areas where our clients may not have those kinds of resources. Another unique area in which we serve our clients as contract manufacturers is providing regulatory support by working with small brands that may not understand the regulations. This year, we're launching education seminars and webinars where we will invite our clients to learn the regulatory landscape of our industry. We've paid for and have sent our team to education programs to learn about new regulations, so that we can share what we learn with our clients at no cost to them. We also continue to offer our current good manufacturing practices (cGMPs) kit as an education tool to new clients to help educate our customers on industry compliance and procedures.
Subscribe and receive the latest insights on the healthy food and beverage industry.
Join 47,000+ members. Yes, it's completely free.
You May Also Like
---