Contract Equity: Its Good for Business
Contract Equity: Its Good for Business
When crafting a contract, companies should remember the most important and unique component is the way a manufacturer handles the flow of communication, mutual accountability and quality assurances within the association.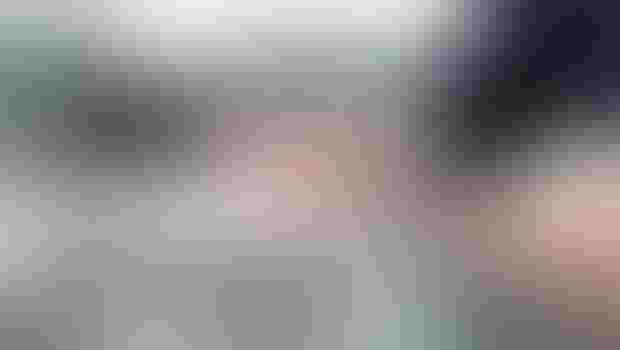 Day-to-day business transactions are the lifeblood of America's economy, with contracts, services and goods as varied as their buyers and clients. Because most businesses are more complex than a lemonade stand, companies live or die by the number of B2B (business-to-business) and B2C (business-to-consumer) contracts they are able to establish and execute.
A Contract by Any Other Name
Whether you're trying to license a product line, build a house or hire an employee—the verbiage of each contract is different, but hopefully the outcome will be a successful venture all the same. However, depending upon how the contract is set up, the verbiage of that agreement may have unforeseen speed bumps, which could derail either party's success in its execution.
Let's step back for a moment and take a look at the contract in its simplest form. It is an agreement between two or more parties to do something in return for a mutually valuable benefit. But to get from point A to point C, each party must actively review and check off  an important checklist . This is where simplicity and generality end, and crafting skills must begin.
Mutual Understanding is Key
Before either party can assess the other's abilities, to meet the collective expectations for a project, the client must first know exactly what it ultimately wants to achieve by working with a contract manufacturer. It might sound ridiculously obvious from the outset, but don't laugh. Many people are eager to begin an agreement with only a general idea of how they want to achieve their objective and their desired timing. This unpreparedness leads to confusion and misunderstandings down the road.
Unless the objective is simply a one-time purchase of something you make every day, a client may not realize the complexity of his or her needs; conversely, a company may underestimate the time required, or the resources needed to fulfill that expectation. Enter, the contract checklist.
1. Define the Project and its Objectives
Here's where the rubber meets the road, and where the contract manufacturer gets a chance for serious sit-down bonding time with its client (a few cups of coffee can go a long way). Can a description of the product or service be committed to paper in a coherent fashion? And equally important—does it make sense once it's written? If "yes" to both, the contract is ready to move forward; if "no," keep writing (and keep the coffeepot hot). Whatever is broken on a couple of sheets of paper is a lot easier to fix now, rather than discover a major omission or miscalculation later, when a client is ready for results.
2. You, Me and We
Now, it is time to define the duties and obligations of each party toward meeting the objective.
Does the project require certain intellectual property (IP) to be disclosed? Or is there a formulation that should be double checked? Issues of indemnification may have to be addressed at this point.
What about quantity? Does the brand expect a certain number of units to be produced by a certain time? And, given the above, does the time frame expectation meet the realistic ability to deliver by that date?
Is this a closed- or open-ended project? Is this continuance contingent upon certain inspection results or tests of the first run?
Each of these considerations will come with its own set of "who does what" and "how often" during the pre-production and production process. And before leaving this section, don't forget to include a description of what constitutes "unsatisfactory performance" by either party, and how any disputes arising from it are to be resolved.
3. Progress or Milestone Check Points
Break any project into at least three phases (more if needed), which will include: preparation, execution and completion. Now, further subdivide each phase into as many stages as necessary.
For example, "preparation" might include in-house research or a prototype review, materials sourcing, ordering/delivery raw material quality control (QC) and setup. How many stages are there, and how long will each stage of execution and the project wrap-up phase take? Has the manufacturer taken into consideration client-required post-production reviews? Write it all down—and remember, there are only 24 hours in a day. When the manufacturer is finished listing these minutes, which will ultimately be charged to the customer's time clock, generate a flow sheet of these key time checkpoints to keep both parties on the same page, as well as on budget.
4. Meeting your Bottom Line
Now that the manufacturer knows what resources it will have to utilize, it should have a clear picture of the necessary cost and profit margins. A business won't stay in business long if it is giving away its services and perpetually bleeding red ink. But it's equally unlikely to consummate a contract if it builds its profit margin like Ebenezer Scrooge's bottom line.
Customer relations is an important cornerstone of a successful contract. Just think of how much everyone loves coupons when they shop at a store. Is there somewhere on this agreement that the manufacturer can make a few concessions and still meet its financial objective? What would your wish list be, if you were on the other side of the table? A few concessions can go a long way for securing a long-term client with repeat business.
5. Time and Timing
At this point, both parties should be ready to wrap up the agreement. Set a date for the brand to initiate its part, which will begin the chain of events; establish a period when the manufacturer's steps will be carried out; agree upon a time for follow up or mutual inspection of the prototype or finished product; and finally, a wrap-up meeting for that product, or phase with a general assessment of how things have gone during the project. In any case, keeping everyone in the loop every  step along the way during the first round of production will likely create smoother sailing far beyond the initial project.
When crafting a contract, remember the most important and unique components of crafting are not the boilerplate legal and other specific language additions necessary for every standard contract framework. Instead, it's the way a manufacturer handles the flow of communication, mutual accountability and quality assurances in this association.
Choosing the right contract manufacturer and maintaining a solid partnership is critical for supplement companies navigating the challenging regulatory and consumer market. Learn more on the topic by visiting INSIDER's Contract Manufacturing Content Library.
Jeff Golini is the CEO and executive scientist of All American® Pharmaceutical & Natural Foods Corporation in Billings, Montana.
Subscribe and receive the latest insights on the health and nutrition industry.
Join 37,000+ members. Yes, it's completely free.
You May Also Like
---