Consumer Dosage-Form Preferences Show Significant Changes
Consumer Dosage-Form Preferences Show Significant Changes
A national study of more than 700 consumers documents important changes in dosage-form usage, attitudes and desirable attributes.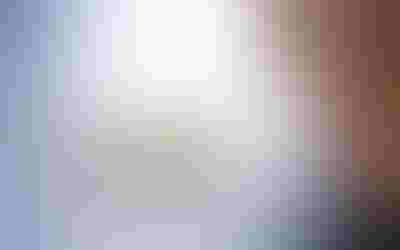 by Missy Lowery
If you are planning to launch a new dietary supplement and are considering a tablet as a delivery form, you might want to think again. Tablets are now considered more of a commodity product and are closely aligned with cheapest price, according to Capsugels national follow-up study of consumer usage and preferences of dosage forms.
Dosage form can be a primary way for a brand to stand out in the supplement marketplace. How a product is delivered is often as important as what ingredient is offered, especially when the choices of brands presenting the same ingredients are sometimes difficult to tell apart on the store shelf. Dosage forms are sometimes selected for operational reasonsspeed-to-market considerations, formulation requirements and economies of scale, but not necessarily consumer preferences. Giving the consumer what they like and want in dosage form can be critical to success. 
Because consumers have many more choices of dosage forms than they did just a decade ago, knowledge of their preferences is a strategic weapon. Supplement brands can easily get stuck making products one way, while consumer tastes and expectations are rapidly changing and product innovations are ongoing. The ability for brands to act and react to consumer preference changes can ultimately determine their long-term success.
Overall, Capsugels updated study found consumers respond more positively to easy-to-swallow dosage forms they perceive to work quicker and have an appearance of strength preservation.  Dosage forms such as capsules, liquid-filled and gel-coats (including products considered rapid-release forms) are more likely to deliver those perceptions. At the same time, usage and preference for both tablets and chewables have declined significantlya major change for the dosage-form community.
Capsugel fielded its first study in 2002. More than 750 consumers in 25 major U.S. markets were asked what supplements they used and preferred, and what they were willing to pay more for. The study also mapped which attributes of dosage forms were most important to consumers and which forms were linked to the attributes they identified as most important. 
The latest study was completed at the beginning of 2009. Adult users of eight different product categoriesvitamins/herbals/minerals, oral analgesics and anti-inflammatories, cold/allergy/sinus, weight control, laxative/probiotics/anti-diarrheals, antacids, acid reducers and sleep aidswere shown a dosage-form board that included actual samples of tablets, chewables, capsules, caplets, liquid-filled capsules and softgels, and gel-coats. One-on-one interviews, lasting 25 minutes, were conducted and the results were compared to the initial study. 
Below are snapshots of the latest studys key findings. A national study of this size is predictable at a 90-percent confidence level. 
Dosage-form usage has become much more varied:
Tablet usage declined significantly from 74-percent used and 39-percent most often used in 2002 to 60-percent used and 24-percent most often used in 2009.

Chewables fell from 45-percent to 40-percent used at all, and from 11-percent to 5-percent used most often in 2009.

Capsule usage remained the same with 52-percent used and 17-percent used most often. 

Capsule-shaped forms showed strong growth. Liquid-filled forms grew from 40 percent to 51 percent; and gel-coats, a category that includes rapid-release products, grew from 30 percent to 45 percent. Both are now used most often by 15 percent of consumers, up from 10 percent and 9 percent, respectively.
The appeal of dosage forms has moved away from tablets and chewables:
Capsules grew to a favorite among 62 percent of the population from 55 percent in 2002.  Liquid-filled forms grew from 34 percent to 65 percent, and gel-coats from 34 percent to 60 percent. 

Tablets declined from a high of 62-percent most favored in 2002 to 43 percent in 2009. 

Chewables fell from 49 percent to 36 percent most favored.
What has not changed is the importance rating of attributes among consumers. More than two-thirds still rate easy-to-swallow, doesnt get stuck in the throat and  works quickly as the most important attributes in a dosage form. The concepts of no bad aftertaste, works quickest and gentle on the stomach were also ranked highly by 60 percent or more of the respondents.
Interestingly, cheapest price did not even appear in the list of the top 10 most important attributes, despite the study being fielded after the global recession struck. Surprisingly, price was one of the lowest ranking attributes on importance with only 25 percent of the study respondents mentioning it.
Today, capsules and gel-coats are most closely linked with important attributes of easy-to-swallow and no bad aftertaste among vitamin/herbal and mineral users. Liquid-filled softgels, in this category, are linked with easy-to-swallow and modern and up-to-date, while liquid-filled capsules are affiliated with worth paying more for, is vegetarian/natural and different from other forms.  Tablets on the other hand are not strongly identified with any of the important attributes, but do come closer to cheapest price than any of the other forms.
So what could marketers achieve by providing consumers with the dosage forms they prefer? By identifying consumer preferences and offering more diverse product lines, marketers can take advantage of significant market opportunities while responding to currently unmet consumer needs and limiting the potential cannibalization of existing product forms.
Those launching a new product should carefully evaluate the gaps and opportunities, and ensure the new product is linked with a form consumers prefer, will to pay more for and affiliate with important attributes. No one wants to doom a new product to a category consumers might already consider a commodity. 
Missy Lowery is marketing manager for Capsugel , a division of Pfizer, Americas Region.
Subscribe and receive the latest insights on the healthy food and beverage industry.
Join 47,000+ members. Yes, it's completely free.
You May Also Like
---