Consider Contract Manufacturing (Part 1 of 2)
Consider Contract Manufacturing (Part 1 of 2)
Regular contributor Mark Becker starts our look at contract manufacturing with an overview that includes the key benefits.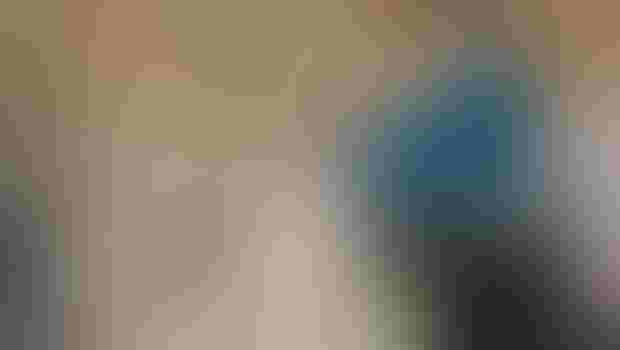 Contract manufacturing has been in place since the inception of the dietary supplement industry decades ago. When the pioneers of this industry began to sell dietary supplements, most of them had no production areas or labs. Many finished product companies began with only a storefront. They had to depend on contract manufacturing that included the entire production process. Existing business conditions and the often prohibitive expense of owning a manufacturing facility has made outsourcing contact manufacturing part of doing business for many suppliers and marketers.
The concept of specialization has been around for years. Companies will outsource certain areas of their business to other companies that are more competitive, have greater economies of scale, have stronger R&D — the list goes on and on. That said, contract manufacturing has grown significantly as a result of contract manufacturers possessing certain capabilities. And further growth has been fueled by GMP requirements for dietary supplements. The increasing quality expectations of the marketplace have also been addressed, in part, by third-party GMP certifications offered by organizations such as NSF International and the Natural Products Association (NPA). Additionally, other certifications (such as ISO 9000) may be obtained by contract manufacturers. Suppliers and marketers also want to be able to work with contract manufacturers that demonstrate flexibility and a willingness to assist in the development of new products that will eventually be brought to market.
Not long ago you could literally create your own manufacturing system making supplements anywhere. While companies had to comply with general federal regulations, there were no specific federal laws governing the production of dietary supplements. Today, the cost of establishing a GMP-compliant facility is north of seven figures. For this reason alone, companies outsource their manufacturing and position capital in other areas in an effort to build their businesses.
Certain delivery systems, such as softgels, effervescent tablets, and liquids—as well as new coatings— also help fuel the growth of contract manufacturing. These delivery systems are highly specialized manufacturing techniques that require financial and human capital commitments. Reputable, forward-thinking, science-based companies understand the need for innovation and will make every effort to improve their products to gain a competitive advantage. Moreover, the consumer will have access to the very best products currently available.
Demand has also been a key market driver. If the consumer does not express a need for supplements for better health, a better quality life and increased longevity, there would be no need for them. In fact, the dietary supplement industry is experiencing profound global growth. There is an increased desire to stay healthy fueled by a proactive, preventive  approach to health and increased healthcare costs. The desire to improve health is driving the demand for nutritional supplements worldwide.
Additionally, rising income levels, urbanization, a growing interest in sports, and a worldwide obesity epidemic have also been driving factors for natural products, including dietary supplements.
Key Benefits
For a supplier and marketer, the decision to outsource all or part of its manufacturing is a choice to outsource a critical operations component. Outsourcing is not a new concept in business. In fact, it has been around since the industrial age. Many well known US companies rely on it including Yahoo!, Coca-Cola, Amazon, Home Depot, United Airlines, and Ford Motor Co. Outsourcing provides a wide range of benefits including:
• Access to professionals with specific skill-sets and expertise
• Reduction in overhead as a result of reduced operating costs
• Offloading of non-core functions, which increases efficiency
• Access to best practices and proven methodologies
• Helping guide the focus on implementation of core competencies
• Freeing up staff and other resources needed for mission critical projects
Contract manufacturing offers its highest value when specialty processes, patents, brands, ingredients, and manufacturing methods are used. However, there is a common misconception that contract manufacturers do it for less, which is not always the case. In many scenarios, contract manufacturers do it differently or better. If a company has a desire to build a commodity cheaper, it may have more success controlling costs by manufacturing products themselves. If it wants to highlight brand excellence and value to the consumer, this is where contract manufacturing truly separates itself.
Another key benefit of outsourcing contract manufacturing is enhanced supply chain management. The supply chain management is one of the most important strategic aspects of any business enterprise. Decisions must be made about:
• how to coordinate the production of goods and services
• how and where to store inventory
• whom to buy materials from
• how to distribute them in the most cost-effective, timely manner
Consider a typical manufacturer. Its supply chain is made up of many interrelated companies. There are parts suppliers, component suppliers and subassembly suppliers. Further up the chain are the suppliers' suppliers, finally reaching the raw materials suppliers at the far end of the chain.
Going downstream, back through the producing firm, the supply chain continues through the warehousing and distribution channels and then through the retail channels, ending with the consumer.
The supply chain encompasses all activities associated with the flow and transformation of goods and services from the raw materials stage (at one end of the supply chain) through to the customer (at the other end of the chain), including all associated information flows.
For many dietary supplement companies, supply chain management is a function of the relationship the brand marketer builds with its contract manufacturer. Open communication and established relationships can help reduce lead times and costs as both the manufacturer and customer are motivated by common goals.
Tomorrow, I will look at the risk factors and decisions involved in contract manufacturing.
Subscribe and receive the latest insights on the health and nutrition industry.
Join 37,000+ members. Yes, it's completely free.
You May Also Like
---