Conducting contract manufacturer audits with purpose
Conducting contract manufacturer audits with purpose
Reviewing the five W's of auditing—who, what, when, where and why?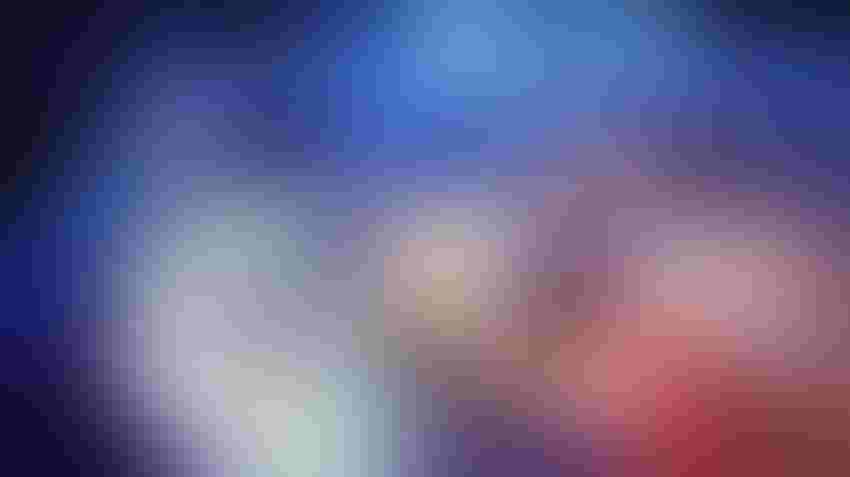 Ronald Reagan famously said, "Trust, but verify." On one television broadcast, he also added, "Watch closely, and don't be afraid to see what you see." When it comes to auditing a contract manufacturer, both these axioms are at the heart of how and why audits are conducted.
Contract manufacturers fulfill a significant role in the natural products space, and many companies rely on their expertise when it comes to formulating, testing, packaging, labeling and distributing their products. One thing they cannot do is shoulder the full responsibility for the safety and effectiveness of the product—that responsibility lies with the brand itself.
Because of that obligation, brands should become familiar with the audit process, which not only should be used when making the significant decision regarding which contract manufacturer to partner with, but also on a regular basis.
Who
Who should conduct the audit? At the core of any audit is the objective to ensure the company's standards of quality are met or exceeded by the contract manufacturer. As such, the people who are responsible for the quality and compliance of an organization should be the primary principals of an audit. Aside from that, many companies will send various C-suite-level people including the CEO to ensure the corporate strategy is aligned or continues to align with the manufacturer not only at the beginning of the relationship, but also years down the road. Companies will also often send the sales people to an audit so they can get a feel for the facility and decide whether to include its state-of-the-art equipment and processes in their customer sales process.
What
An audit of a contract manufacturer can vary, but four areas are always included:
Review and tour of the facility will provide an opportunity for assessment of: raw material sampling; material receiving; quarantine/rejected material storage and handling; manufacturing (production capabilities and formats such as capsules, tablets, powders, liquids; etc.); heating, ventilation, and air conditioning (HVAC); warehousing; weighing; blending; tableting/encapsulation/dosage form; packaging and labeling; label control; labs; and fulfillment (traceability/recall process, returns and customers complaints).

Laboratory and processes including raw material testing and release; finished product sampling, testing and release; raw data management; and report generation.

Lab document review includes reviewing documentation and information for: equipment calibrations, maintenance, repair and reestablishment process; development and approval of raw materials specs; raw material supplier qualification process; subcontract laboratory qualification process (if applicable); sampling and analysis of in-process materials; method validation; and allergen verification, sample collection and testing.

General document review including batch record review; standard operating procedures (SOPs) review; SOP for allergen control, cleaning and sanitization; training program and records; quality control (QC) operations and cGMPs (current good manufacturing practices); finished goods specification sheet, certificate of analysis (CoA) template, sample approval process; access to batch records for investigation and. agency inspections; deviation process; corrective action/preventative action (CAPA) process change control process; organization chart; third-party certifications; and financial considerations of the contract manufacturer.
When
An audit should be conducted before a contract manufacturer is contracted with. This should be part of the due diligence when choosing a partner because the interaction between a brand and a contract manufacturer should be more than a company/vendor relationship; it should function more like a collaboration. After the ink is dry on the contracts, a brand should plan to visit the contract manufacturer at least once a year, every year for as long as the relationship persists. The timing of the audit is important, as well. Contract manufacturers run products for different companies. It is best to schedule an audit for when one of the brand's products is running and in production. This provides insight that can be valuable to the auditors.
Where
Audits should be conducted onsite and in-person. If the contract manufacturer has other facilities that are at a separate location, access should be granted as part of the facilities tour. Facilities that are cGMP-certified will have specific clothing and gowning requirements that auditors must follow. Review the requirements with the manufacturer prior to a tour so there are no surprises.
Why
Producing and marketing a product in the natural products industry comes with inherent risk. Choosing a contract manufacturer comes with risk. The audit process should be a risk assessment. Brands should come armed with questionnaires that help qualify and justify the use of the contract manufacturer. A key objective of an audit is to confirm the quality systems the manufacturer claim to be in place are in place, and to ensure the capabilities of the company and its facilities align with the needs of the brand. It is also essential to measure the contract manufacturing facilities and processes against the required standards, and how they demonstrate compliance with regulatory requirements.
Transparency builds trust; and an audit is the best way to "trust, but verify."
Looking to know more about the regulatory responsibilities of a contract manufacturing partnership? Join us for the Managing Quality in a Contract Manufacturing Partnership workshop on Saturday, Nov. 10, at SupplySide West 2018. This workshop is underwritten by GMP Laboratories of America Inc., Herbally Yours and Sora Laboratories LLC.
And for information on FSMA timelines and rules along with current data on FDA's enforcement efforts and findings, join us for the Are You Prepared for a FSMA Audit? workshop on Thursday, Nov. 8. This workshop is underwritten by Venable.
Scott Jenkins is COO of Biovation Labs, a contract manufacturing, formulation, private label and supplier company within the natural products industry. The company works within the life science space, manufacturing products for supplement and nutraceutical companies worldwide. In January 2018, the company moved into its new 104,000 square foot corporate headquarters in Salt Lake, which houses a state-of-the-art, high-capacity manufacturing facility, serving the needs of both large and early-stage companies. Biovation Labs is a certified cGMP facility.
Subscribe and receive the latest insights on the healthy food and beverage industry.
Join 47,000+ members. Yes, it's completely free.
You May Also Like
---