Co-packers: '5 golden rules' to stay competitive and profitable
Co-packers: '5 golden rules' to stay competitive and profitable
Brands looking for a successful co-packer need to ensure potential partners have truthfulness in advertising, the capacity to grow, a quality staff and an efficient facility.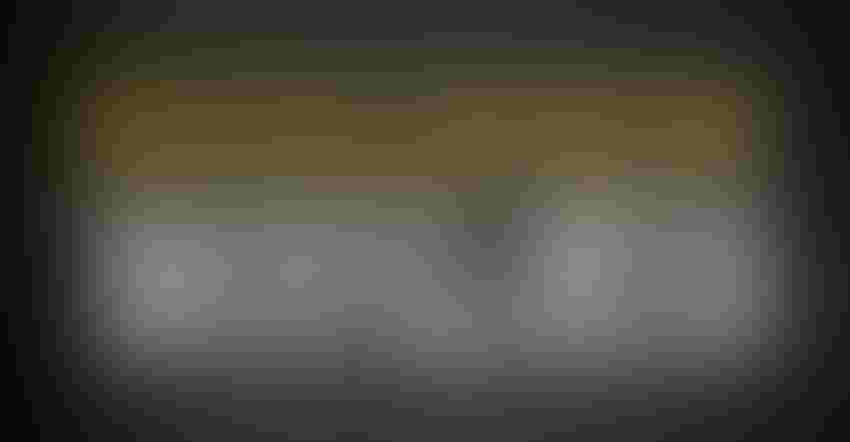 "He who has the 'gold' rules," goes a famous saying. For co-packers, otherwise known as contract packaging organizations, the "gold" is measured by the heavy weight of the truthfulness in its advertising: the capacity to do all it says it can do; a quality team that sets it apart from the rest; and a "5-star-rated" facility, identified as a model in the industry.
In today's technologically driven businesses, outsourcing to co-packers is the choice packaging method for enlightened dietary and food supplement manufacturers and distributors. Gravitating toward innovative contract packagers for their market-savvy expertise allows brands to focus on their core competencies and product development.
Co-packers have always been a key but quite often unnoticed, service, supply-chain "middle-man" in this industry with the focus primarily on contract manufacturers. More recently, the spotlight is on raw ingredient material suppliers, due to looming enforcement of various FSMA (Food Safety Modernization Act) requirements. But, as the industry grows, so does the need for outsourced expertise. This makes for greater visibility of co-packers to FDA, given their role as an extension of these manufacturers—an accountability that drives co-packers to meet FDA requirements.
For a co-packer to maintain its competitive advantage, attract and keep new customers, and remain profitable, here are five "golden rules" they should follow:
1. Truth in advertising
One of the first steps most manufacturers and/or own-brand distributors take in sourcing a co-packer is via the least costly: Internet searches. Co-packer webpages are examined and information gleaned by a company's procurement and/or compliance group. "A picture paints a thousand words," the saying goes, and quite often, "paint" is exactly what some co-packer websites merely do. Drawn by typical buzz phraseology—"state-of-the-art", "years of experience," cGMP (current good manufacturing practice), and organic or trade association accreditation logos—contract customers are wooed to make the first call. After a few exchanges of information and desired product packaging service discussions, deals made over the phone become disasters when the finished packaged product arrives on the customer's dock with multiple non-conformances, or worse, distributed directly from the contract packager's facility to market without being compliant.
Brands must ensure their co-packers' websites depict the same integrity of services and information as would be found upon inspecting their facilities. The website is the first line of engagement of trust and the virtual doorway into the establishment.
2. Facility design, capacity and space
Most co-packers service multiple customers and package multiple products. Having adequate space and a clean, well-equipped facility is key to providing capacity and increased production for the customer. Suitable size, construction and design is an FDA requirement stipulated in the various subparts of the food and supplement regulations (21 CFR 110 Subpart 110.20(b); 21 CFR 117.20(b); and 21 CFR 111.20).
Updated and automated equipment gives rise to increased efficiency and manageable inventory systems as well as readily available material resources. These factors serve to facilitate flexibility for customer changes and an occasion for brands to expand their production, while still obtaining rapid turn-around times. Consequently, brands are to likely experience less capital costs and increased opportunity to focus on creating new product launches.
3. Compliance experience, highly trained and qualified staff
Co-packers should be well versed in the contract customer's product regulations (e.g., 21 CFR Part 110/Part 117; 21 CFR Part 111), with qualified, experienced, technical personnel to oversee and lead in this area. Technical expertise, support of the customer's packaging needs and design, and proper regulatory and quality oversight from start to finish displays intentional collaboration and commitment to ensuring a mutually beneficial outcome. Co-packers are an extension of the contract customer. Providing the finished packaged and labeled product is a crucial deliverable for the manufacturer and/or brand owner.
4. Adherence to customer specifications and requirements
Co-packers must be aware that they are equally responsible for ensuring compliance of the brand owner's finished product. Therefore, before receiving inbound kits (e.g., customer product and components) for packaging or proceeding with any production runs, co-packers must ensure they understand the product and packaging specifications provided by the customer. This must be finalized and ensured as FDA regulations are applicable to the co-packers. Although co-packers typically perform a fraction of the production and processing of a finished dietary and/or food supplement or product, co-packers must be able to show compliance with applicable regulations, particularly if it is also involved in co-manufacturing the customer's finished product (i.e., further processing their product, then packaging). Co-packers that return either bulk packaged product or semi-finished unit product (e.g., un-labeled bottles) to customers are still required to adhere to regulations (e.g., see 21 CFR 111 Subparts G; Subpart L among others).
5. Quality Agreements (QAs)
QAs are becoming an industry best practice, as it serves to define the required cGMP responsibilities of the service provider and contract customer. QAs also help avoid confusion and unnecessary disagreements in times of product and/or packaging issues. They help enhance and solidify partnerships; therefore, it is highly recommended that the co-packer provides a QA in the absence of the customer not presenting one of its own. Keep in mind however, there is no rule against both parties exchanging each other's QAs, if desired.
Co-packers willing to follow these five "golden rules" are more likely to increase their competitiveness to attract and maintain sustainable contract packaging partnerships, and thus, increase their profitability.
Heather Fairman is an independent consultant with EAS Consulting Group LLC and serves as Technical Advisor for the SIDS DOCK Island Women Open Network (IWON, sidsdock.org), an intergovernmental organization of Small Island Developing States (SIDS), which has all the rights and privileges of a United Nations organization comprised of 32 countries and who are embarking on developing a raw material market for the herbal supply-chain. With almost 30 years of combined quality assurance (QA)/quality control (QC) and regulatory experience gained from FDA-regulated industries, Heather applies her regulatory perspective and approach toward handling FDA matters and compliance requirements relative to all aspects of cGMP (current good manufacturing practice) and development of contract partnerships to ensure mutually beneficial and compliant outcomes. She holds a bachelor's degree in biology and a master's degree in medical microbiology from Long Island University.
Subscribe and receive the latest insights on the healthy food and beverage industry.
Join 47,000+ members. Yes, it's completely free.
You May Also Like
---