Choosing, reviewing and improving contract manufacturers
Choosing, reviewing and improving contract manufacturers
A Q&A with experts in supplement third-party manufacturing reveals the best practices for working with contract manufacturers to create stand-out products.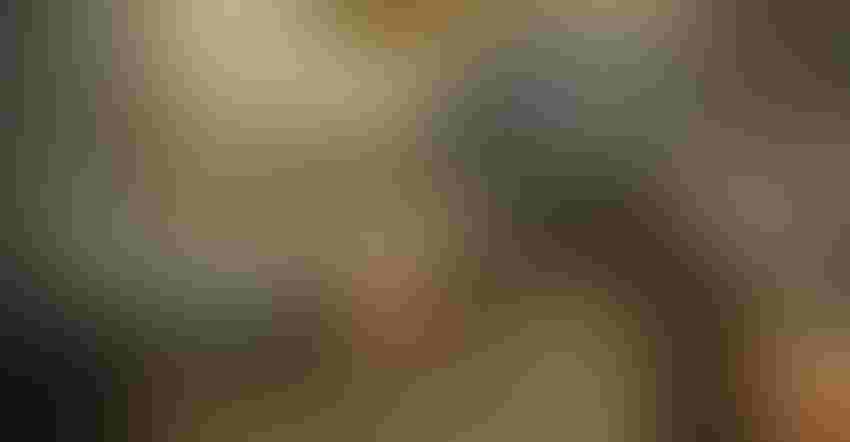 Supplements brands that choose to outsource manufacturing cannot outsource the care it takes to create safe, legal and successful products. Brands must consider a contract manufacturer as a true partnership based on communication, transparency and trust—not a business deal based on low prices. In this INSIDER Q&A, contract manufacturing executives and business consultants discuss the best way for brands to make the most out of their contract manufacturing relationships.
INSIDER: Why is it so important for supplement brands to vet potential contract manufacturers before they sign a contract?
Steve Holtby, president and CEO, Soft Gel Technologies Inc.: Selection of the right contract manufacturing is an intermediary step in building longer-term success. Without a detailed, comprehensive transition plan and effective ongoing management of the partnership, even the best contract manufacturing relationship will fail to achieve its full potential. Effective management means documenting all processes to avoid ambiguity about who is responsible for what. If supplement brands don't verify their potential contract manufacturers, they could have their finished products manufactured in an adulterated plant. Thus, they will be affiliated with this subpar plant and could be subject to recalls. FDA could act against them for not qualifying their contract manufacturer.
Mark A. LeDoux, chairman and CEO, Natural Alternatives International Inc. (NAI): Prior to initiating a contract, it's essential that brands secure a level of comfort with expertise, financial condition, insurance coverage and scope of acumen in formulation, material acquisition, processing and testing of its contract manufacturer. Labeling laws and regulations as well as myriad location-specific requirements, e.g., Proposition 65 label warnings in California, etc., are strict and binding. Ignorance of the law in this area is not an adequate legal defense. It is also helpful to receive copies of Form 483s issued by FDA and any corrective actions taken to cure observed cGMP (current good manufacturing) deficiencies and FDA close-out letters, if they exist.
Michael Finamore, CEO, Gemini Pharmaceuticals: It is important to vet manufacturers because of the legal requirements and implications that arise from a signed contract. A contract is designed to define the parameters of the relationship and ensures that all parties to the contract are aware of its contents and the responsibilities it can assign. Therefore, when this contract is executed, it rightly assumes that all parts of the relationship leading to this moment have been investigated by both sides, and everyone is comfortable with the foundations of the relationship.
Eugene Ung, CEO Best Formulations: A contract manufacturer is not just a vendor to a supplement brand; the contract manufacturer is an extension of that brand. As with any important department within an organization, business disciplines should be applied, such as communicating expectations, setting key goals/objectives, etc., and expectations need to be clearly communicated. Brands must visit/audit the facility where the products will be made and meet the team.
Gabe McCutcheon, global head of finished product operations, Lonza Consumer Health & Nutrition: To create a true partnership, i.e., one that can be long-lasting and mutually beneficial, both organizations need to be aligned on several important areas. First, supplement brands should vet contract manufacturers based on their own business goals. For example, if a company wants to be on the cutting edge of product development, the contract manufacturer should be innovative. Second, it's critical to vet contract manufacturers on adherence to regulations. Going to visit a contract manufacturing site is invaluable. If a product is intended for global supply, brands should ensure the contract manufacturer understands and complies with regulations in all sales territories.
Brandon M. Griffin, CEO, REJIMUS (formerly Ingredient Identity): Many supplement brands have taken for granted the compliance of their supply chain or relied on the third-party GMP certificates as "compliant enough" and think they need to do nothing more. This is not the case; brands must be responsible for the compliance of their products regardless of the manufacturer or certifications it holds. Moreover, it is not just about compliance, but also about the contract manufacturer's capacity, its reliability, its regulatory background and history of inspections, its locality and logistics, its internal vs. external operations to ensure consistency of the product(s) over time, the structure of its executive management team and its historical financial stability.
Divya Desai, CEO, Bioactive Resources LLC: A host of regulatory requirements that help protect both supplement consumers and brands. A brand wants to be sure the contract manufacturer is a rock-solid performer in that arena. Ingredient integrity is also imperative to a formulation's ability to produce the outcomes required (and maintain the brands reputation. Lastly, it's important to know a contract facility's real-time capabilities. Some are excellent with short-notice, quick access, while others are stable and dependable for the consistent re-order cycles. By vetting, a brand can ascertain all these important aspects and proceed with confidence.
***
INSIDER: How do contract manufacturers help supplement brands ensure they follow regulations for manufacturing and labeling?
Heather N.D. Fairman, CEO, DF Guardian Consulting Inc.; independent consultant, EAS Consulting Group LLC; independent advisor, SIDS DOCK/SIDS DOCK IWON: Anyone who manufactures, packages, labels or holds a dietary supplement is subject to federal regulations (21 CFR 111; 21 CFR 110/117 and the Food Safety Modernization Act [FSMA]). An own label distributor and its contract manufacturer must develop a mutual commitment to compliance through transparency. A clearly defined quality agreement will help tremendously in providing support. Contract manufactures that value the integrity and excellence of their processes and deliverables will take a vested interest in credibly ensuring their customers are supported in all areas of manufacturing and labeling.
Griffin: Brand owners as well as manufacturers have equal regulatory liability when it comes to labeling and claims, so it behooves contract manufacturers to either educate brands about the mutual requirements/liabilities, offer the services to ensure the necessary regulations themselves, or direct the brands to engage the services of a third-party that can help ensure legal compliance. This helps ensure a healthy business relationship is maintained and all parties are committed to finding a prompt resolution when issues arise.
McCutcheon: When selecting a contract manufacturer, brands need be clear at the outset about what they want to achieve with their products and where the product will sit in the market, since this will inform the regulations, manufacturing and labelling requirements. If some requirements are non-negotiable, for example gluten-free, non-GMO (genetically modified organism), etc., this needs to be communicated to the contract manufacturer upfront so that it can plan its operational efforts accordingly. The formulation and regulatory experience of contract manufacturer also feeds into this, since contract manufacturers need to be able to quickly resolve manufacturing issues that arise and adjust to ensure a successful product launch.
Ung: The dietary supplement business has faced continual regulatory changes. It seems every year, auditors ask for more documentation or changes in procedures. A good contract manufacturer is aware of the regulatory environment and is proactive to notify its customers of changes (actual or potential). Contract manufacturers have their own regulatory teams that review product labels for compliance. However, brand owners should have their own legal/regulatory teams review/approve products, because the brand owner is ultimately responsible for its products. FDA will not accept ignorance or punting the responsibility to a brand's manufacturer when it comes to labeling compliance.
***
INSIDER: How can contract manufacturers help brands increase their supply chain transparency, consumer trust and sustainability?
Fairman: Through a process known as supply chain segmentation (SCS), contract manufacturers can work toward creating processes that encourage their raw material suppliers to be transparent with their ingredient content and documentation. With periodic meetings with the own label distributors, contract manufacturers are more likely to ensure that the brand owners' needs are being met. As a result, the expectations of both the brand owner and consequently, their consumers, will be met. The contract manufacturer can commit to compliance and deliver quality products, which over time will result in successful and sustainable profitability for each segment of the supply-chain.
Ung: Trust typically starts with transparency. If a contract manufacturer is transparent with formulations, batch records, certificates of analysis (COAs), etc., then the brand owner will have that information and decide what to share with its consumers to create trust. Some contract manufacturers are open and transparent about sharing this information, while others may not be willing. We are seeing more questions on supply chain beyond ingredient sourcing and sustainability. We are being asked about the ethics of the suppliers we use. Questions involve the environment, labor, work conditions, pay, humane treatment and anti-bribery/corruption practices.
Desai: A lot of consumers are unaware of the recent FSMA (Food Safety Modernization Act) rulings that were implemented to help support transparency and supply chain safety. A brand should feel assured their manufacturer is actively following those rulings. Brands can also educate their consumers on each type of regulation and safety process followed by their manufacturer.
Finamore: It is essential for contract manufacturers to help guide the brand owner through the litany of issues surrounding claims given the increased scrutiny of product labels and ingredients.  The contract manufacturer helps protect the brand owner in the manufacture and labeling of the product, from choosing raw materials to identifying allergens and avoiding critical issues that may impact the brand owner's insurance coverage. Supply and quality agreements help define the roles and responsibilities of each party to ensure everyone is doing for their part in the process.
Holtby: A conscious business demonstrates character with values, authenticity, transparency and proactivity. Consumers are interested in corporate environmental and social efforts, and they will pay more for products from companies that exhibit these values. Dietary supplement manufacturers must ensure their products contain the intended ingredients and are absent of contaminants. This is achieved through a combination of testing, supplier qualification and ingredient traceability. A quality contract manufacturer can be a great asset to a supplement brand. In the case of contract manufacturers sub-contracting work, it's essential for the client to be informed prior to any business being conducted.
LeDoux: Independent verification of product content and stability is essential. Contract manufacturers that participate in schemes such as the Supplement Safety Compliance Initiative (SSCI) should be the preferred partners to brands that want the level of comfort that their products will deliver what is listed on the product labels. A true partnership involves a deep dive into the procurement system, the methods of validation of identity and purity of selected ingredients, a history of use sufficient to alleviate concerns that the products do not contain a unnotified new dietary ingredient (NDI) and other essential factors. New potential tariffs on foreign ingredients are another complex component of formulation.
***
INSIDER: How long does the typical contract manufacturing relationship last?
Desai: It depends on several variables. If the manufacturer and the brand have one product or line that rarely changes, that relationship could go on indefinitely with little alteration. Many brands adapt or adjust their product lines to trends in the market. Maybe what was once a dry product has now become a bottled liquid. That may require a change of manufacturer.
Although a facility with broad production options is wonderful, usually degrees of specialization guarantee the brand a level of unparalleled quality and expertise.
Griffin: Most contract manufacturers desire a relationship that lasts as long as possible; however, this depends on formulas, scale, production needs, and changes in ingredients, formulations, suppliers and regulations. Some manufacturers offer small minimum order quantities, but they must adhere to the same regulations as manufacturers that deal in tremendous volumes. While small-batch personalized production has substantial business opportunities, it comes down to how a manufacturer desires to grow its business, and how a brand owner's needs fits into that process. Vetting in this regard is a two-way street.
Fairman: All relationships are sustainable based on the measure of communication, interaction, mutual benefit and respect. Some contract manufacturer-own label distributor relationships have lasted for more than 20 years, others for much lesser periods. The core mutual factor for lasting partnerships is an intentional commitment to quality and producing consistently compliant finished products. What limits longevity is most often related to the breakdown of communication between the parties that frequently results in either misbranded products (i.e., wrong or incorrect labels) and/or adulterated products (i.e., non-conformance to specifications or product contamination).
LeDoux: The amount of effort required to vet a contract manufacturer, the establishment of contracts governing the relationship and the requirements for a quality agreement can be a lengthy process. As such, it is recommended that when a brand finds a compatible partner that the agreement should be for a minimum of five years with evergreen provisions assuming no breaches have taken place. A transparent relationship built on trust between honest dealers on both sides of the equation can lead to a fulfilling relationship that can last decades.
Finamore: Regulatory and practical changes to the marketplace have altered contract manufacturing relationships, which used to be mostly transactional. Since the advent of cGMPs and the growth of third-party certifications, consumer expectations have changed. Switching manufacturers is more challenging for the brand owner and requires more due diligence than before.
***
INSIDER: How can supplement brands help increase the productivity and quality of their contract manufacturing partners?
Griffin: First, brands should ensure its contract manufacturers are properly qualified/audited and a good fit for the brand's needs. Second, simple product formulations and labeling is good. Complex formulas with more claims require more work and more documentation, so keeping them simpler helps reduce overall timing/costs. Third, brands shouldn't operate in "rush" mode; it's best to plan for growth, and to understand the logistics and timing that need to take place to have a successful order placed and fulfilled. Fourth, brands should have a regulatory strategy that involves diversifying vendors across product types or markets and qualifying secondary manufacturers of a product or category of products.
LeDoux: The best way for brands to help increase productivity and quality is to consolidate purchasing requirements into larger runs to spread out the cost of testing, validation and other costs that impact manufacturing. A rolling forecast allows the manufacturer to secure larger quantities of material at favorable prices, which helps maintain costs in material, alleviating the pressures contract manufacturers face. Also, changing formulations on the fly provides challenges under the rigors of a GMP system that requires multiple disciplines from quality, research, production planning and packaging to sign off on modifications.
Fairman: FDA's position on contract partnerships is stated in warning letters: An own label distributor has the "ultimate responsibility" for distribution of its brand. Thus, brand owners should work closely with the contract manufacturer to ensure consistent compliance throughout the supply chain is accomplished. Own label distributors should provide appropriate product specifications to the contract manufacturer. Also, they should have effective and credible marketing programs that create a sustainable market for the product. This measure of collaboration and accountability will help the contract manufacturer increase its productivity and quality and will provide sustainability of the inventory.
Ung: It is important for the brands to have finished product specification upfront and, ideally, a quality agreement with the contract manufacturer to help ensure brand owners are getting what they require and help eliminate misunderstandings. Often, customers are not sure of what exactly they want; this is when the contract manufacturer's research and development (R&D) team will work with the brand to develop a formulation and a product specification. Good raw materials combined with good manufacturing and good communication equal a good product and great relationship.
Finamore: Brands must serve as an integral part of the quality system of their contract manufacturer. From engaging in quality and manufacturing agreements to providing insight through audits and visits, the brand owner can offer a wealth of information and advice to even the best contract manufacturer.
Subscribe and receive the latest insights on the health and nutrition industry.
Join 37,000+ members. Yes, it's completely free.
You May Also Like
---