cGMPs and the Testing Requirements
cGMPs and the Testing Requirements
Establishing GMP constancy that's required by law requires documentation and standard operating procedures.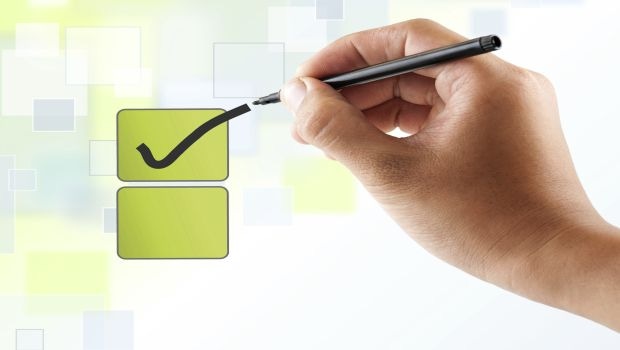 Nearly every day, a mainstream media headline says the dietary supplement industry needs to be "regulated." Those in the industry will be quick to point out that lack of a regulatory scheme is not the issue; rather, it's the lack of enforcement of the rules and regulations put in place to ensure modern supplements are safe that leads to these sensational headlines.
cGMPs (current good manufacturing practices) require any company involved in the production of food, beverages, pet food, baby food, medical food, dietary supplements and pharmaceuticals have in place proper procedures and training necessary to ensure the products are safe for consumption and contain the levels of nutrients stated on the label. The question of course is: how does a manufacturer accomplish this consistently? How can every product be tested to be sure it is safe and nutritious?
The short answer is they can't. What is required to meet customer expectations is more a matter of calculated risk and risk avoidance through the application of scientific testing methods applied through accepted principles of statistics. One example of a basic rule of thumb is to determine the number of units produced, and take the square root, rounded up to the nearest whole number and add one. Then, a company tests that number of units. This "square root of N plus 1" approach is designed to provide a statistical and scientifically accepted method of testing. If company X produces 10,000 bags of potato chips, they could systematically test 101 bags, typically pulled from beginning, middle and end of the run, and be comfortable that the samples are an adequate representation of the batch. If the batch contains 100,000 units, then the sample size would be 318 units. Is this a guarantee that every bag of chips is perfect? Of course not, but in the world of manufacturing, this is an acceptable risk.
Given the same example, this should not be the only testing that is required. It makes sense to inspect the potatoes before use and remove any that are not up to quality standards. It would also be prudent to make sure the oil used to fry the chips is not rancid. It just makes good sense to have standardized processes to include cleaning of the production area, maintenance of equipment, standard recipes and a good pest control program in addition to finished product testing to even further reduce the risk of a bad product.
Breaking down the requirements under 21 CFR 111, and in particular the testing requirements for dietary supplement production, reveals a comprehensive and straightforward approach to safety and quality.
Quality Ingredients
The first level of defense in the production process is control over the raw materials. 21 CFR 111 subpart E sets forth the requirements to establish specifications for the components used in the dietary supplement, and to conduct at least one appropriate test to confirm the identity, purity, strength, composition and limits on the types of contamination that may lead to adulteration. Whereas the statute requires a scientifically valid test(s) be conducted, there are no specific types of tests that are prescribed. Acceptable tests include: 1) gross organoleptic analysis, 2) macroscopic analysis, 3) microscopic analysis, 4) chemical analysis or 5) other scientifically valid methods. The manufacturer is required to establish specifications for all components and then test each component against the specifications before use. The most prevalent comment made in the FDA's published warning letters is the manufacturer "not conducting at least one appropriate test to confirm the identity of the ingredients used." If the appropriate procedures are implemented and properly done, this takes care of the "garbage in" side of the equation.
Production and Process Control
Manufacturing typically involves the receipt and inventory of ingredients, mixing or blending of materials, some type of processing step, and of course packaging and storage of finished product. The same procedures apply to the manufacturing processes. 21 CFR 111 requires that the manufacturer implement a system of production and process controls for all stages of manufacturing, packaging, labeling and holding of dietary supplements. The same basic principles apply. Establish standards and implement appropriate specifications for any point, step or stage in the process where control is necessary to ensure the quality of the dietary supplement. Often, these are the same "critical control points" identified and monitored for food quality management. However when establishing standard operating procedures (SOPs), care must be taken to go above and beyond safety issues and establish the protocols to ensure quality.
As an example, methods of weighing ingredients should include not only accuracy through calibration of scales, but also procedures for using certain tools for measuring the component that will prevent cross-contact with other ingredients, such as disposable scoops or color-coded tools. Anyone who has baked a cake knows the horror of wondering whether that was salt or sugar that was just added to the mixing bowl. Even a small mistake in production will likely cause the finished product to be adulterated or misbranded in the watchful eyes of FDA and lead to a recall. Implementation of proper production and process control systems and procedures will help prevent the "garbage out" experience we all want to avoid.
Documentation
Anyone who has ever participated in a quality control (QC) audit, whether conducted by FDA, a certification organization or a customer, will have heard the too often quoted phrase "if it's not written down, it did not happen." It is unknown who originally uttered those immortal words, but my guess is it was a lawyer. In the world of quality, documentation can be more important than reality. On the day of an inspection many companies will take extra care to clean their facility, sweep the parking lot and make sure there are paper towels in the bathrooms. It is a big shock when the auditor suggests they start by setting up in the conference room and requests all SOPs, procedure manuals, training sign-in sheets, cleaning logs and batch records as a starting point. Nervous QC managers are hoping the auditor will simply tour the immaculate facility and pass them. In reality, the current condition is but one indicator of the condition. They are more interested in cleaning procedures, how often cleaning is conducted and whether there has been proper training.
Bottom line, write proper and concise SOPs to cover every step of the process from ingredient intake, testing, storage (quarantine if necessary), mixing, processing, cleaning, packaging and shipment. Determine specifications and build a testing protocol that ensures the specifications are met. Practice what you say you are doing, and keep records of what you have done.
This article is for information only, and is not to be construed as legal advice.
Robert Danko, Esq. is a California dietary supplement lawyer who concentrates his practice in the area of GMP (good manufacturing practice) regulations and FDA compliance. With decades of experience representing food and beverage manufacturers, Danko has developed an expertise in dietary supplement law and in particular, GMP compliance. Danko brings valuable and timely legal expertise in GMP issues to Collins, McDonald & Gann (supplementcounsel.com) clients to help prepare for FDA inspections and avoid potential GMP failures.
Subscribe and receive the latest insights on the healthy food and beverage industry.
Join 47,000+ members. Yes, it's completely free.
You May Also Like
---