Buying Equipment at Auction
Buying Equipment at Auction
Buying used equipment at auction is an exciting opportunity that, if executed correctly, can earn a natural product company a great deal that saves time and money.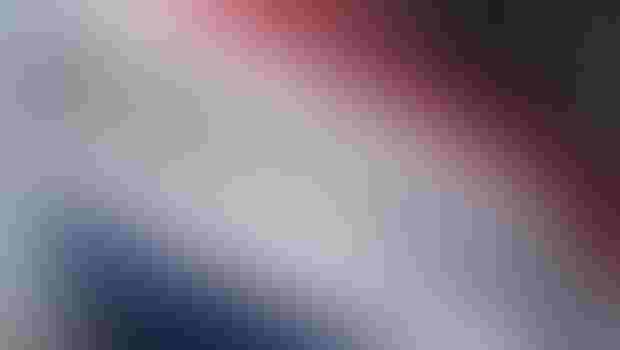 Auctions are one of the oldest commercial enterprises. The first record of their history was in the writings of the Greek historian Herodotus (fifth century), who elaborated on the Babylonian marriage market held in B.C. 500. As his story goes, once a year in the town square, the young maidens of eligible age were assembled and auctioned to bidders as brides. This was the only way to obtain a bride—no side deals allowed. When the auctions concluded, assets were transferred, the young ladies found spouses, and the young men were content with their exchange for brides. It could be debated that auctions came before money or that money was created to use for auction transactions. Auctions possess their own unique vernacular, culture and best practices, and those that are successful achieve the goal of an asset transfer with the highest bidder. Each has a history, a story, documentation, variable degrees, certificates, forgeries, emotion, passion, winners and losers. Every type of business can be tied to auction somehow, and our own nutrition/pharma industry is no different.
In years past, the neutraceutical manufacturers that held auctions tended to be those that found themselves in tough financial straits. They would lay off employees, close a plant, and hold an auction to divest the company of real estate and equipment in hopes of quickly generating cash and righting themselves. A few healthy manufacturers used auctions as an excellent way to turn idle equipment into cash and clear out much needed production space. But at the time, auctioning off parts or all of a facility was to the chagrin of company stakeholders  because of the stigma of a failing company attached to it. Foreign companies, especially, did not want to give customers and investors the wrong impression.
These days, times have radically changed, and participating in auction is no longer synonymous with trouble. In fact, companies that truly know the ins and outs of auctions, such as when to buy and sell, actually have the upper hand. These are the companies that are able to stay the furthest ahead in their markets, have the most appropriate equipment for their businesses and save thousands of dollars.
To get started in the auction world, a potential buyer needs to become familiar with the auction process; this means looking at the different types of auctions, where to find them and how to participate. Today, auctions have evolved from cramped stuffy rooms with fast-talking auctioneers to sophisticated models of commerce. Yes, the old style still exists, but such auctions are few and far between. Most bona fide auctions now are complete with digital components that advance daily. Auctions come in all types, including those that are live, simulcast and timed. You may find all three at the same place or any combination of the three.
Auction newbies should not get intimidated. I like to think of auctions like sports—anyone can understand the rules, anyone can participate and anyone can win. But like a sport, the more someone watches and plays, the better he gets at understanding and playing the game, and the better he becomes at developing a strategy where he can prevail as the winner. A good plan is to attend and/or monitor auctions with items of interest. Even though a company may not be ready to buy, it will be beneficial to stay aware of the auctions that are going on, what their inventories include and how they work. Observations can offer a quick course in the auction processes.
When a company is ready to buy at auction, it should perform due diligence  and ask questions to put itself at the best advantage. Purchasing at auction, as opposed to buying new, affords a company the opportunity to inspect the item(s) before bidding and allows access to a work history of the equipment's performance. Many times, a machine is still installed in the plant where it operated, and a company is able to talk to the operators and technical staff to garner first-hand knowledge of maintenance, speed of production and ease of operation. Background and reputation of the company that has owned the equipment, as well as the auction company handling the sale, should also be examined. Once a company is satisfied and comfortable with the information it has obtained, a company is ready to prepare a bidding strategy.
After a company has determined the market value, it needs to calculate and factor in an opportunity value. New equipment, though spot on, is not only costly in terms of price, but also comes with a costly delay because of the original equipment manufacturer's lengthy time for delivery. The auction advantage is the equipment's instant availability, enabling a company to maintain, grow and/or develop a new share of market, while scarcely missing a beat. Keep in mind that the auction upside is that the item(s) of interest will be sold by a certain date and time. The downside is each lot will be sold by a certain date and time, so it is important to get homework done andnot procrastinate in registering, getting pre-approved, marking the calendar and developing bids.
Now, the excitement begins. Sorry, brides are no longer available, but if manufacturing equipment is of interest, the auction is the place to be. If the strategy prevails, the company will get the equipment items it wants and needs at a cost that saves money and time. If a company is lucky, it may even score and get them for far less than anticipated.
Also read "Specialized Manufacturing is King" by Chris Hillseth for information on how partnering with an asset management firm can help manufacturers stay current without downtime in operations.
Chris Hillseth is president of Chris Hillseth Enterprises, and has nearly 30 years of his own business experience specializing in pharmaceutical and nutraceutical manufacturing equipment.
Subscribe and receive the latest insights on the healthy food and beverage industry.
Join 47,000+ members. Yes, it's completely free.
You May Also Like
---