Blumenthal Withdraws Dietary Supplement Amendment to Military Bill
Blumenthal Withdraws Dietary Supplement Amendment to Military Bill
Industry efforts helped block amendment from the closed door markup session in the Senate Armed Services Committee.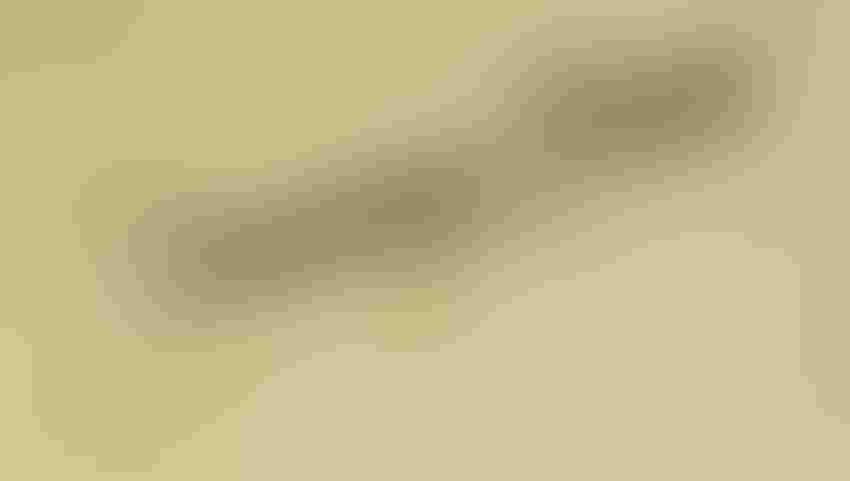 The dietary supplement industry helped to block a supplement-related amendment from being introduced to a military authorization bill during markup by Sen. Richard Blumenthal (D-Connecticut) yesterday. The amendment, filed earlier this week, has been withdrawn as of last night, according to several sources.
The Senate Armed Services Committee (SASC) has been in markup this week for the National Defense Authorization Act (NDAA) for Fiscal 2017 (FY2017). As Steve Mister, president and CEO of the Council for Responsible Nutrition (CRN) explained, this authorization bill funds the military so it is a "must pass" piece of legislation that Blumenthal tried to latch onto with his latest attempt to increase premarket requirements for dietary supplements.
Several trade groups reached out to SASC members, including several senators typically supportive of the supplement industry.
"The first anyone heard of this was Tuesday, and we stepped into action by reaching out to our friends on the committee," said Dan Fabricant, Ph.D., Executive Director and CEO of the Natural Products Association (NPA).  NPA immediately reached out to contacts in key offices, many of which hadn't yet heard of Blumenthal's planned amendments to the NDAA. NPA also tweeted out the news to industry and quickly created an action page, SaveOurSupplement.org, where industry members could learn why the amendment would be duplicative and burdensome, as well as share the news on the amendment and help support efforts to block it.
CRN said it was also active on the Hill, meeting with key committee member staff. "Those face-to-face meetings with legislators and their staff really help to put the situation into perspective, and as we're able to do that we build support for opposition," explained Mike Greene, vice president of government relations at CRN. "Thankfully Sen. Martin Heinrich (D-New Mexico) has been instrumental in relaying to his colleagues that this proposed amendment would not be in the best interest of service men and women."
The message from inside the supplement industry was clear: this amendment would unnecessarily limit access to legal, high-quality dietary supplements by military personnel and their families.
"We strongly support the rights of our servicemen and women to have access to safe products that they feel support their fitness goals," Fabricant said. "Senator Blumenthal has repeatedly sought to deny access to these safe and healthy products from all Americans, and it is unfortunate that he appears to be targeting our men and women in service uniforms first."
Michael McGuffin, president of the American Herbal Products Association (AHPA) noted dietary supplement companies are already required to comply with several supplement-specific federal regulations including current good manufacturing practice (cGMP) requirements that ensure the safety and quality of supplements sold in the United States. He also echoed all of the industry trade groups' concern and expectation that Blumenthal and his usual allies on supplement matters would try again to introduce this amendment in the short-term.
"AHPA and the other industry associations will have to remain vigilant as the FY 2017 NDAA measure is slated to be considered by the full Senate in the coming week," he cautioned. "Senate floor action on the FY2017 NDAA legislation will provide Sen. Blumenthal, along with Sen. Durbin, another opportunity to push this and possibly other anti-supplement proposals."
NPA said it is preparing for just that scenario by crafting a strategy nearly identical to the one it used against Blumenthal's "backdoor" move to ban supplements on military bases last year.
"If Senator Blumenthal wants to ban dietary supplements in our country, he should do so openly instead of through backdoor attempts that require our troops to go through more hoops and hurdles to get the products they desire," Fabricant stated. "The fight is certainly not over and we will remain vigilant in our grassroots efforts to prevent this amendment from making its way into law."
Likewise, Greene assured CRN also would remain as vigilant throughout this process as it's been since the beginning, by continuing to meet with the right people to explain why it's the wrong amendment. "We'll see this through till the end," he said.
Subscribe and receive the latest insights on the health and nutrition industry.
Join 37,000+ members. Yes, it's completely free.
You May Also Like
---