Being prepared for an audit at all times
Being prepared for an audit at all times
To vouch for product quality and remain consistently competitive without worries of shutdowns or recalls, companies should be strategic and intentional to be "audit prepared" at all times.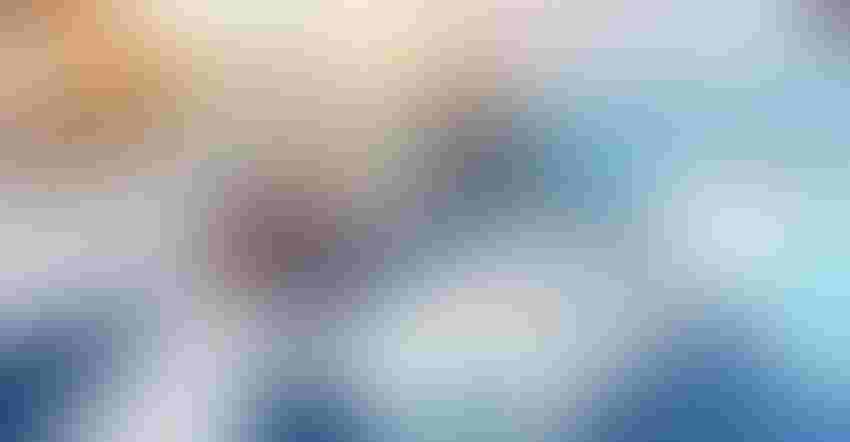 Manufacturers and marketers remain ultimately responsible for the authenticity and safety of their company's supplements. Product integrity is ensured when a company successfully implements a quality management system that meets FDA's expectations in 21 CFR part 111 for compliance. with current good manufacturing practice (cGMP) standards. To vouch for product quality and remain consistently competitive without worries of shutdowns or recalls, companies should be strategic and intentional to be "audit prepared" at all times. Under these conditions, visits from regulatory bodies such as FDA—planned or unplanned—can then be viewed as an opportunity to showcase a high caliber.    
Routinely following quality-by-design concepts built on solid structure and processes is essential to audit preparedness. Equally critical is upgrading them according to the most up-to-date and cutting-edge guidelines. Adhering to these procedures can empower and motivate a company to continuously strive for improvements and achievement of high standards.
Frequent self-audits can identify potential opportunities as well real-time problems—both of which should be rectified. Anticipating market needs and changing expectations by listening to the "audit question" is key. The questions should be stronger than the findings. Trending what the auditor is asking is good insight, even if it does not lead to non-compliance. This information should be reviewed to ensure full compliance in that area and replicate the compliance to other areas. The goal is preventive action, not just corrective action, as well as discoveries of creative solutions to reach even higher standards of quality. 
A highly knowledgeable and dedicated quality manager is standard practice for companies.  Functioning as the cornerstone of the quality assurance system, this individual is charged to stay up to speed on the latest regulations and best practices that meet the qualifications for all sections of 21 CFR part 111.  To understand the "c" in cGMP, this person ensures. the company is part of certification bodies such as ASQ, USP, ISO, NSF and/or IPEC. These organizations' websites and other sites dedicated to quality in the supplement industry should be scoured regularly. Signing up on the FDA site for announcement alerts is a key and efficient way of keeping abreast of the latest regulatory upgrades and newest standards. 
Armed with this knowledge, the quality manager and quality assurance team set up and continually builds upon an internal audit program. A self-policing system that ensures cGMP requirements are met at every step, the internal audit program is a list of items checked and reviewed on a regular schedule. The checklist helps identify what is working and what needs to be corrected immediately. The power in the knowledge should not sit solely in the quality department. Education and awareness for operations and support departments reinforces quality daily and creates the culture of "readiness" for audits and foundational approaches to compliance. The understanding gives colleagues confidence in knowing the expectations for the regulation and empowerment to grow within those expectations.
Equally important, the internal audit program embraces new thinking on quality standards based on risk assessment.  Each area can be rated according to the risk that something could go wrong: low, medium or high.  Companies can proactively minimize the development of problems rated as highest for potential risk. The goal is to execute preventive action to minimize corrective action. Red flags can also be identified by the trends that emerge in regular periodic reports from the internal tracking of the records kept by various divisions, such as batch records, training and calibration. 
The internal audit program checklist should scrutinize each area of the 21 CFR part 111 guidelines, including the following:
Preventive maintenance including safety, housekeeping, hygiene, gowning and design of personnel programs, physical plant, grounds, equipment and utensils. 
Laboratory and manufacturing operations including packaging, labeling, product returns, product complaints, manufacturing records and batch production records (BPRs).
Distribution processes including warehousing, inventory controls, product storage, temperatures and transportation.
Document control of records and documents to maintain the most current versions, ensuring they are complete and free of mistakes.
Change control via an established program to evaluate change and ensure the changes don't affect validated established systems, currently approved raw material or packaging sources, and approved test methods, production processes, manufacturing and analytical equipment, and manufacturing sites.
Training by ensuring the established training program via metrics to review meets the goal that all employees are educated under current standard operating procedures (SOPs), safety protocols and environmental policies. 
Calibration program that scrutinizes equipment with an impact on product quality. For example, any scale used to measure product quantity should be calibrated to National Institute of Standards and Technology (NIST) standards, correct for the job, and maintained for proper working order. If the balances are off—in other words, if there is too little or too much of a key ingredient in a product—this could potentially cause a product to not meet label claims.
Deviation, and corrective and preventive action (CAPA) procedures that unearth how something falls outside established parameters. Integral to the internal audit program, they dig down to root causes—one-time or systemic. They include correction methods and future preventive measures. The standard quality tools are used here, such as fishbone diagrams. A formal SOP is needed to address the issue when products, processes or equipment are out of spec (OOS).
OOS system that assesses laboratory testing of incoming materials to meet defined purchasing specifications. All raw materials must meet standards of identity, strength and safety. Is the substance the ingredient as desired, a mixture or a different substance? Does it meet assay parameters for the right potency for effectiveness? Is it free of contaminants such as heavy metals, pesticides and residual solvents, or within allowable limits? If the incoming material fails the tests in the laboratory, is this due to the error of the testing analyst, or did it fail the purchasing specifications?
Certified vendor program that screens suppliers. This is crucial. A supplier audit program ensures products and/or services provided by a supplier meet cGMP requirements for safety, purity and effectiveness. The processes lead to certifications, or ratings, of suppliers. Ratings of "excellent" and "approved" are optimum and show a supplier can be trusted to deliver consistent quality and performance of materials. The regulatory bodies expect a company to know its suppliers, and having a sound supplier/audit certification program following 21 CFR part 111 can help ensure regulatory expectation are met. In particular, suppliers can answer specific questions about testing results to satisfaction.
Guidelines for certifying vendors include:
Creating a purchasing specification and ensuring the supplier can meet it\

Thoroughly reviewing all documentation and descriptions of the manufacturing processes

Obtaining certifications from third parties such as NSF International, EXCiPACT, ISO, etc.

Obtaining three consecutive lots of materials to test against purchasing specification
Being prepared for a regulatory audit at all times takes time, commitment and resources. An established internal audit program with good checks and balances can empower a company to be on top of changes that can lead it to a high caliber performance. The changes encompass not only preventive actions and corrective actions of issues, but also can fuel discovery of new quality processes that will certainly set the company apart.
Christen Davis is director of quality and Ronald Rhodes is the quality of compliance lead at Lonza Consumer Health & Nutrition (Lonza.com).
Looking to know more about the regulatory responsibilities of a contract manufacturing partnership? Join us for the Managing Quality in a Contract Manufacturing Partnership workshop on Saturday, Nov. 10, at SupplySide West 2018. This workshop is underwritten by Sora Laboratories.
Subscribe and receive the latest insights on the healthy food and beverage industry.
Join 47,000+ members. Yes, it's completely free.
You May Also Like
---