Back to Basics
Back to Basics
As the dietary supplement industry grows, so do questions and concerns regarding quality of dietary supplements. Most, if not all, quality-related questions can be answered by evaluating cultivation harvesting, manufacturing and quality control (QC) practices adopted by the ingredient suppliers.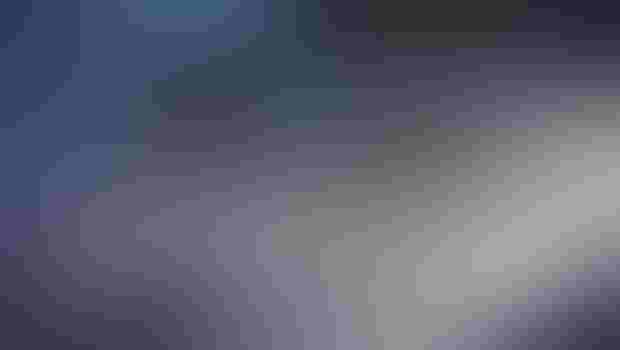 As the dietary supplement industry grows, so do questions and concerns regarding quality of dietary supplements. Most, if not all, quality-related questions can be answered by evaluating cultivation harvesting, manufacturing and quality control (QC) practices adopted by the ingredient suppliers. 
A good quality dietary supplement uses the correct plant species and plant part, is unadulterated and safe for human consumption, and has the potency (level of chemical constituents) it claims.
Identity
Different types of identification methods, such as macroscopic, microscopic, organoleptic, TLC, HPTLC, HPLC, FTIR and DNA, may be used to identify the genus, species and plant parts. Each of these identity tests has advantages and limitations. The type of identification method(s) used should be specific enough to differentiate between the species and plant parts. Method selection also depends on the level of processing the plant has gone through. Extraction solvents, carriers, fillers and extraction process have to be taken into account during method selection. In most cases, a combination of different methods is required to identify the plant species and plant part beyond a reasonable doubt.
Identification results are impacted by the region the plant is grown in—maca grown in Peru is not the same as maca grown in China; weather (e.g., monsoon and drought) impact the chemical profiles within the plant. Therefore, using the appropriate standard for identity testing is important.
Other than identity, botanicals should be tested for adulterants such as heavy metals, pesticides and ethylene oxide residues. Most countries have regulatory guidelines related to adulterants, and products must meet these guidelines.
Aflatoxin and microbiological testing are required to ensure the product is free of pathogenic bacteria and is safe for human consumption. Raw botanicals usually have high microbial load and therefore require some form of sanitization to lower the microbial load. Several different sanitization options are available; it is important to understand the regulatory and quality impact of such sanitization processes prior to choosing one that is appropriate for the specific product.
Chemical tests are required to confirm that the material meets the claimed potency of active or marker chemical constituents. Depending on the type of chemical constituent, different instruments, such as HPLC, GC and UV spectrophotometers, may be used to quantify these chemical constituents.
One of the challenges the industry faces is the lack of standardized methods. Using different methodologies produces different test results. Therefore, a product that may meet all the requirements using a certain method may not meet the requirements using a different method. Several industry organizations are currently working toward standardization of testing methodologies.
Manufacturing Practices
Quality of herbal products is also affected by manufacturing processes. Cross contamination with other products, environmental contamination, mix-ups and mislabeling could lead to poor quality material. These can be avoided by implementing  GMPs (good manufacturing practices)). A challenge is that dietary supplement ingredients are sourced from diverse geographic locations. Although most of these locations have some form of GMPs, the standards and enforcement are not the same. Therefore, it is important to check and evaluate the manufacturing practices of suppliers to ensure high-quality botanical products.
Ingredient Specifications
One of the first things needed to ensure the quality of botanicals is to create an ingredient specification sheet detailing the identity (genus, species and plant part), physical (appearance, particle size and density), chemical (chemical constituents and marker compounds), heavy metal, pesticides and microbiological requirements. Because using different test methods could lead to different test results, it is important to identify the test method on the specification sheet. Raw botanicals have high microbial loads, so the product may have to be sanitized to meet microbiological requirements and to make the product safe for human consumption. The product specification should therefore outline the type of sanitization process acceptable to reduce microbial load.
In the case of botanical extracts, the ingredient specification should also list the raw herb to extract ratio, extraction solvents used, and any excipients and/or carriers that may have been used in the production of the herbal extracts.
Certificates of Analysis (CoAs)
The ingredient supplier should provide a CoA with all shipments. The results of identity, physical, chemical, heavy metal, pesticide residues and microbiological testing should be listed on the CoA, along with the specifications and methods of analysis. The CoA should be a guarantee that the product is what it claims to be, is unadulterated, and is safe for human consumption. However, the CoA provided by the ingredient supplier should be verified and the test methods used should be evaluated. It is important for suppliers and customers to agree on test methodologies prior to accepting CoA results.
Choosing the Right Vendor
A key step in ensuring the quality of finished botanical dietary supplements is choosing an ingredient supplier that will provide materials that meet all of the requirements. The vendor should be provided with the detailed ingredient specifications to fully understand the requirements of the customer, and the specifications should be a part of the contract between the finished brand and the supplier. The supplier should review the specification thoroughly and provide feedback to the brand in the form of comments or ask for further clarifications. The customer and supplier should agree on the ingredient specification prior to placing or accepting orders.
It is important to review and evaluate the vendor capabilities and expertise. Some areas that need to be evaluated are the vendor's quality unit, including but not limited to the education, training and experience of the quality unit staff. Vendor's standard operating procedure (SOP) programs, testing capabilities, laboratory equipment, sanitation program, process control and pest control programs are some of the areas that should be evaluated. It is necessary to assess whether or not the vendor follows some form of GMPs and good laboratory practices (GLP) in terms of product and document traceability. A site visit and audit of a vendor facility provides critical information regarding vendor quality.
Because the ingredient supplier receives material from diverse geographic regions, it is important that the ingredient supplier have a vendor qualification program in place to assure the quality of raw botanicals they receive. It is also important to partner with vendors that understand a company's quality requirements and have the capability to meet them. Partnership with dependable, quality conscious suppliers is key.
To help increase market credibility, be sure to register for GMP Training at Ingredient Marketplace, April 7 to 9, in Orlando.  
Rupa Das develops, implements and manages the quality assurance, quality control and regulatory systems for BI's facilities, based on food, drug and dietary supplement GMPs. She has more than 25 years of quality and regulatory compliance management experience in the dietary supplement and personal care product industries. Das is a certified GMP auditor and currently serves as a member of the American Herbal Products Association (AHPA) Board of Trustees.
Subscribe and receive the latest insights on the health and nutrition industry.
Join 37,000+ members. Yes, it's completely free.
You May Also Like
---