Auditing your Contract Manufacturers: A Regulatory Imperative
Auditing your Contract Manufacturers: A Regulatory Imperative
An on-site audit of a contract manufacturer is critical to ensure the third-party will follow GMPs to produce safe, legal supplements.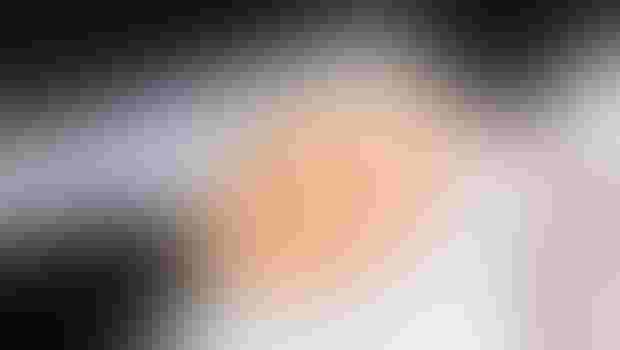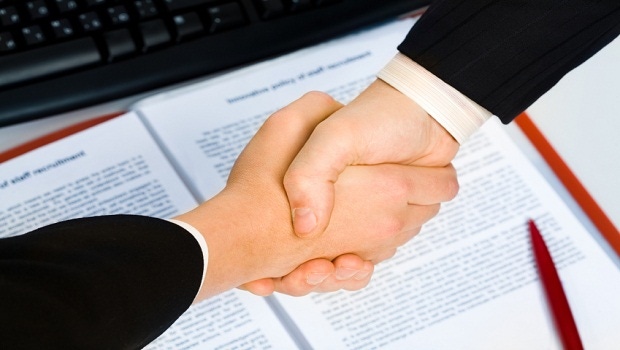 FDA has made it clear, through form 483 and warning letter observations, that if a supplement company is marketing a dietary supplement, even if it is using a contract manufacturer to produce its product, it is fully responsible for ensuring the supplement was manufactured under cGMP (current good manufacturing practice) requirements. This means each firm has an obligation to ensure its contract manufacturers are in full compliance with the requirements of 21 CFR Part 111. Only with this assurance can the firm actually confirm that each batch conforms to its specifications, allowing it to approve and release the product for distribution.
An on-site audit is required to ensure contract manufacturers produce, package, label, test and ship product in compliance with the GMPs. Many companies rely on outside expert consultants to perform their supplier audits, however, if a firm decides to manage this with its internal staff, then some keys steps should be followed.
The first step is to ensure the firm has a formal quality agreement in place with each of its contract partners. FDA considers quality agreements extremely important as exemplified by the issuance of a draft guidance in May of 2013, "Contract Manufacturing for Drugs: Quality Agreements." While designed for drugs, the same general principles apply to dietary supplement contract manufacturing, as the guidance was issued just as FDA identified lapses in dietary supplement quality agreements. The agreement should outline each company's roles and responsibilities regarding compliance with Part 111. The quality agreement should also allow the firm to perform routine quality audits of the contract manufacturer and also provide for the sharing of information with the firm, such as FDA inspectional observations and findings and formal FDA actions.
The next step is to perform a risk assessment of each contract manufacturer. This will allow the firm to prioritize how often and to what extent each contract manufacturer should be audited. To perform this assessment, the following things should be taken into consideration:
Volume or amount of manufacturing to be performed

Mature or new company producing target intermediates or products

Previous experience with company delivering products with high quality in a timely manner

Company manufactures in well-developed country with mature regulatory oversight system

Good regulatory history with FDA and other government authorities

Low incidence of customer complaints

Formal corrective actions program

Responsiveness to past issues, concerns and problems

Personnel have comprehensive knowledge of technical matters and cGMP requirements

Low incidence of material reviews, out-of-specification (OOS) investigations, non-conformances for the lots

Analytical results for lots consistently verified by a second laboratory
Based on these assessments, a firm can decide if a contract manufacturer poses a high, medium or low risk to their business, and based on the results, assign an audit frequency such as auditing:
High-risk firms every one to two years

Medium-risk firms every three years

Low-risk firms every four to five years
With a comprehensive quality agreement in place and a thorough risk assessment completed, the scheduling of the audit should be a straightforward process. It is important to properly prepare for the audit by requesting key documents and information to be reviewed prior to the on-site audit. This will provide the auditors with a good sense of the manufacturer's regulatory history and current state of compliance. The following items should be requested and reviewed:
All recent FDA inspectional form 483s, the manufacturer's responses, and any other agency actions and correspondence, such as warning letters.

Organizational charts for the overall facility, and also the manufacturing, quality and analytical departments in each separate facility.

Standard operating procedures (SOP) index
            -Employee training/qualification
            -Equipment calibration, maintenance and cleaning
            -Specifications for raw materials and finished products
            -Testing of raw materials and finished products
            -Material reviews/non-conformance investigations
            -Master manufacturing records (MMRs) and batch production records (BPRs)
            -Quality unit roles and responsibilities
            -Stability program/expiration dating
            -Facility cleaning
            -SOP on SOPs
            -Customer complaints
            -Pest control
            -Change control
Copies of finished product specifications for the highest volume products manufactured at the site along with the raw material specifications for each of the ingredients used in those products.
Once onsite, the audit process should be extensive and detailed. Whether an audit checklist is used or not, the audit should include a review of the manufacturer's compliance with all subparts of the dietary supplement GMPs:
Physical plant and grounds

Requirement to establish a production and process control system

Components, packaging, and labels and for product that you receive for packaging or labeling as a dietary supplement

Packaging and labeling operations

Returned dietary supplements

Records and recordkeeping
Though a tour and assessment of the physical aspects of the facility are important, the key to performing an effective audit is to thoroughly review and assess all of the required GMP documentation. This includes reviewing all related procedures, policies, records, forms methods and files.
Once the audit is complete, a detailed report should be written and provided to the contract manufacturer that includes a summary of the audit, a listing of all observed deficiencies, along with recommended corrective actions. Each observation should be categorized as critical, major or minor, based on its significance. It is recommended that the categories be defined based on how the FDA would interpret and react to the observation:
Critical: significant deficiency in a quality system affecting component or product quality and/or compliance with Part 111 regulations; could be a warning letter citation

Major: deficiency that could compromise component or product quality or fails to meet Part 111 requirements; probable 483 observation

Minor: low priority deficiency having minimal effect on product quality or cGMP compliance; possible 483 observation; recommendation to improve a quality system or increase efficiency
To complete the audit process, the firm should work with the contract partner to ensure it responds in writing to all the critical and major observations with proposed corrective actions and definitive timelines for implementation.
The final step is for the firm's quality organization to take all of the data and information gathered from the assessment process and determine if the contract partner can be considered qualified. The following are recommended classifications that can be used for each contract partner:
Qualified: no critical or major deficiencies observed; OK to use immediately

Provisionally qualified: some significant deficiencies observed, but OK to use as deficiencies are being corrected

Not qualified: deficiencies are so significant that a decision is made not to use the contractor
It is important to remember that although a firm may contract out the manufacturing, packaging, labeling, testing and/or distribution of your dietary supplement, it cannot contract out its responsibility to ensure that the dietary supplement it places into commerce fully complies with all of the dietary supplement cGMP requirements. GMP compliance can only truly be assured through an in-depth audit performed by the firm's quality personnel or outside consultants. The audit process should be actively managed by the quality organization and well documented in order to be fully effective and reduce the regulatory risk to the firm.
Dean R. Cirotta is the president and chief operating officer of EAS Consulting Group (easconsultinggroup.com), where he is responsible for the technical aspects of the company, including consulting services, client relations and personnel management.
Subscribe and receive the latest insights on the healthy food and beverage industry.
Join 47,000+ members. Yes, it's completely free.
You May Also Like
---