Auditing Contract Manufacturers: A Daunting Yet Obligatory Task
Auditing Contract Manufacturers: A Daunting Yet Obligatory Task
Documentation can be developed and shared in advance to ensure an audit of a brand holder's manufacturing partner is conducted as smoothly as possible.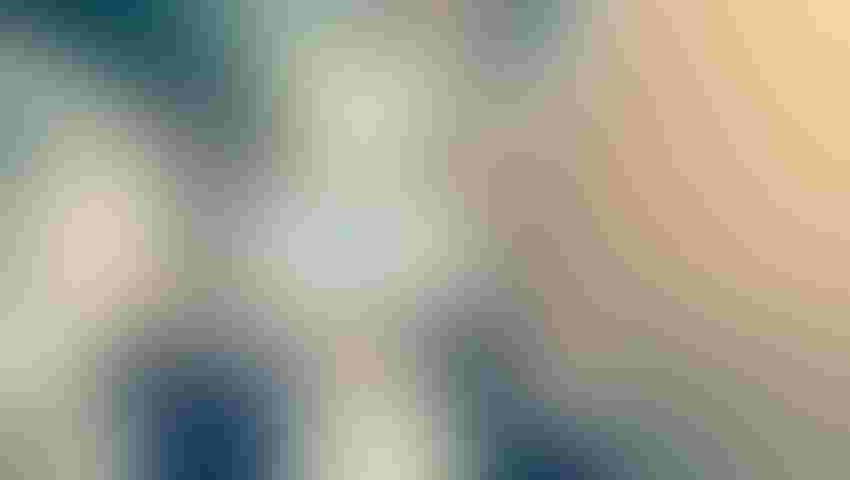 "I love being audited!" said no one ever.
However, the importance of auditing a contract manufacturer has never been greater for the food, dietary supplement and beverage industries. While the industry continues to see a shift toward a proactive  (as opposed to reactive) mentality in controlling food hazards under the Food Safety Modernization Act (FSMA), the need for a more transparent and intimate relationship with a contract manufacturer is imperative. FDA points out through various enforcement efforts that, although a distributor may contract out certain manufacturing operations, it cannot, by the same token, contract out its ultimate responsibility to ensure the products it places into commerce are not adulterated for failure to comply with cGMP (current good manufacturing) requirements. A solid, comprehensive manufacturing and quality agreement implemented at the onset of a manufacturing relationship can help manage expectations regarding quality initiatives and audits, as well as foster a relationship where transparency and quality are paramount.
Any manufacturing agreement in place between a brand and a contract manufacturer should include specific provisions for audits, access to records and procedures for dealing with regulatory authorities—including FDA inspections. For example, an audit provision can specify how much in advance a brand should notify its manufacturer regarding an audit, time limits for such an audit and the personnel at the manufacturing facility required to participate during the audit.
Next, a brand should develop internal written standard operating procedures (SOPs) that outline important aspects, such as audit frequency, any pre-audit documentation requirements, and any other information deemed important to evaluate the partnership as a continuing relationship. In terms of audit frequency, FDA's model can be adapted. The frequency of FDA inspections depends on the type of facility, the type of food processed or handled at the facility, and whether there are any significant public health risks associated with products manufactured at the facility. Practically speaking, FDA just does not have the resources to inspect every facility every year. Therefore, they employ a risk-based approach, where facilities that have had issues in the past, or continue to have issues, are more frequently inspected. While an annual audit of a contract manufacturer is ideal, it may not always be possible. Thus, some discretion may be used in determining an appropriate audit frequency for a contract manufacturer, especially in instances where multiple manufacturers are used by a distributor.
Distributors may also use some discretion as to the substance of the actual audit; however, several components should be a mandatory part of the audit strategy. Typically, an efficient way to set parameters and expectations of an audit with a contract manufacturer is to send out a pre-inspection audit questionnaire. This document can assist in understanding the general landscape of the contract manufacturer, identifying recent issues the contract manufacturer had with its facility or products it processed and providing a roadmap to the contract manufacturer for the forthcoming in-person audit. Additionally, a brand holder can request to review certain written SOPs at the contract manufacturer. This will allow the brand to gain a sense of what quality system the contract manufacturer has in place before a physical visit, so the in-person audit can be used efficiently for verification purposes rather than learning about the contract manufacturer's quality system.
For example, written SOPs concerning master manufacturing records (MMRs), batch production records (BPRs), raw material specifications, finished product specifications, out of specification (OOS) results, testing programs, material disposition reviews, facility maintenance, equipment calibration and maintenance, consumer complaints, pest control, change control, recall programs, recordkeeping and holding and distributing should all be evaluated. These SOPs should be verified by a review of records and other cGMP documentation indicating these procedures have been not only followed, but also reviewed by qualified personnel at the manufacturer's facility. Additionally, with the recently implement FSMA preventive controls regulations, the audit should include a review of the firm's food safety plan, and other documentation and procedures in place to ensure compliance with FSMA regulations.
While being physically present at the contract manufacturer's facility is an integral part of the audit process, the real value lies in being able to review records and cGMP documentation from the facility. The in-person visit allows a brand to understand a snapshot of a certain facility's performance, but review of records allows a distributor to fully understand whether a quality program is continuously being followed. Thus, during the in-person inspection and to the extent it has permission from the contract manufacturer to do so, it is recommended that a brand collect as much documentation as it can, including photographs, that will assist it in its evaluation of the contract manufacturer.
Deficiencies identified as part of the audit should be effectively communicated to the contract manufacturer in writing. These can be in the form of a formal audit report, which requests the contract manufacturer also respond in writing to any of the deficiencies with a corrective action plan and a timeframe for such corrections. There should also be a follow-up discussion, and if possible, a follow-up in-person meeting in instances where major deficiencies have been identified to verify that corrective actions have been made. In the event major or repetitive deficiencies are identified, a distributor should be prepared to suspend the relationship until remedial action is completed, and trust with the contract manufacturer is re-established. Because of such a possibility, distributors should identify more than one contract manufacturer for their products to reduce any disruptions in the supply chain.
Auditing contract manufacturers can be a daunting task and a massive undertaking, but with a clear, concise strategy—and an agreement that sets forth and manages expectations between a brand and its manufacturer—the process can be a bit less burdensome on all parties.
Abhishek Gurnani is a partner at Amin Talati Upadhye (amintalati.com). Gurnani represents a wide variety of health and wellness-focused companies addressing issues such as quality control (QC), recalls, government investigations and class action lawsuits, as well as dealing with matters before FDA, FTC, U.S. Customs and USDA.
Subscribe and receive the latest insights on the healthy food and beverage industry.
Join 47,000+ members. Yes, it's completely free.
You May Also Like
---