Amazon's effect on the food supplement industry
Amazon's effect on the food supplement industry
As giant brands enter the supplement market, traditional product suppliers will need to provide product differentiation with high-quality manufacturing and clinically proven ingredients.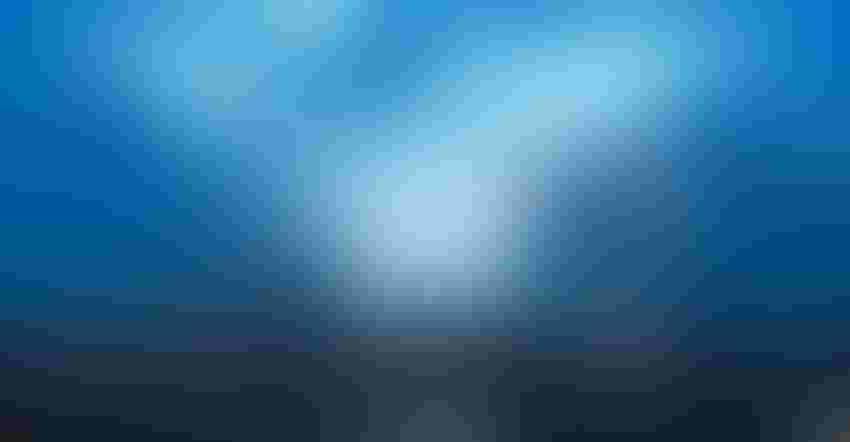 The times we live in are characterized by an increasing pace of change as it is, but food supplements are a particularly dynamic environment. Because the category has been experiencing substantial growth for a considerable time period, several global giants are stepping in to take their share. Amazon and Alibaba on one hand, and pharma companies on the other, are increasingly entering the space and fundamentally changing the game. From business models of manufacturers and merchants, to quality standards of products on the shelves, change is inevitable and imminent.
As was made clear at the last Nutrition Business Journal Summit in July 2019, Amazon and Alibaba are taking food supplements head on. It was evident that this is unsettling for the local retail players and small supplement brand owners. Within internal circles of leading brands of the industry, e-commerce giants are perceived as major threats, their first and main effect being in sales channel disruption. Several examples in the U.S., such as The Vitamin Shoppe and GNC, have been experiencing dropping sales since the surge of Amazon and are being forced into expedited adaptation. The classic brick-and-mortar model is changing and, in certain cases, becoming an e-hybrid. An example of this direction and reaction to Amazon is the recent launch of "innovation stores" by The Vitamin Shoppe. With the introduction of personalization, subscriptions and smart store features, they are attempting to re-engage e-based consumers and offer them an added value compared to their online shopping experience.
The phenomenon, however, is not limited to the US. Other larger markets and local players, such as Holland & Barrett in the United Kingdom, are affected too. The same goes for direct-selling models with most of their traffic based online. Yet, more is at stake than sales channel. With the centralization of all commerce and the introduction of their own food supplement brand, Amazon is affecting brand owners and manufacturers, especially the ones providing me-too, price-driven products. Similarly, as pharmacy products in pharmacy chains or retail labels in retail pushed other commodity products off the shelf, so will Amazon likely leave them out, replacing them with its own brand.
Products without differentiation and added value will not be given space or an audience, and will most probably fail in a couple of years, at least in the bigger markets. The EU, for example, consists of 28 smaller markets and 28 different regulatory environments, presenting too much of spent resources for e-commerce giants to establish a local presence, at least with their own brand.
Because Amazon and Alibaba are foreseen to include only a handful of top-selling, but commodity products alongside their own brands, food supplement manufacturers and brand owners are faced with a challenge: evolve and introduce differentiation (a strong brand story, outstanding service, unique product, superior product development, etc.) or fail in the bigger markets.
As can be discerned from Amazon's current advertisement of its brand, it is leaning toward higher product quality, at least in theory. The realization and consistency remain to be seen, as is the effect on quality standards of other manufacturers. It may be that Amazon will push the rest of the industry to higher standards because price competition with big e-commerce brands won't be possible.
Another factor influencing quality standards of food supplements is the increasing number of pharmaceutical companies expanding into the supplement category. Forced by dropping revenues of small molecule drugs and diminishing size of future pipelines, more pharma brands—not only global players such as the bayers and pfizers of the industry that already have their footprint, but now more also regional and national players—are establishing nutraceutical subdivisions with their quality departments and their points of view. They have more at stake with their brand's reputation, and they often have a different education and company culture. If a food supplement company does not ask its supply partner what is in its product, a pharma company always will—and we see this with PharmaLinea's partners from the pharmaceutical world.
Pharmaceutical internal processes demand more support, different documentation, detailed information and intelligence above goods alone. Thus, pharmaceutical companies affect not only products, but also business models of contract manufacturers and private label providers. Because some supplement contract manufacturers don't offer much service beyond production itself, they are not suitable for partnerships with pharma companies, and will become increasingly irrelevant with pharma's growing share in the food supplement market.
In these diverse times with pressure from various sides completely altering the industry, supplement brands may need to change to offer something outstanding. A clear differentiation is focusing on clinically substantiated food supplements. While it may be a niche business model, it is precisely what pharmaceutical companies, lacking expertise in food supplements, require for a fast time to market. Requiring substantial expertise, clinical substantiation is one of the harder routes, but an example of evolution within food supplements.
Like with natural history, a strong external force speeds evolution. And those who won't be quick to adapt in either product type or business model risk extinction.
Blaž Gorjup is chairman and founder of PharmaLinea Ltd
Subscribe and receive the latest insights on the healthy food and beverage industry.
Join 47,000+ members. Yes, it's completely free.
You May Also Like
---