AHPA Members to Adopt Botanical Guidance in Quality Initiative
AHPA Members to Adopt Botanical Guidance in Quality Initiative
The botanical industry has stepped in again to bolster quality beyond what's required under federal regulations.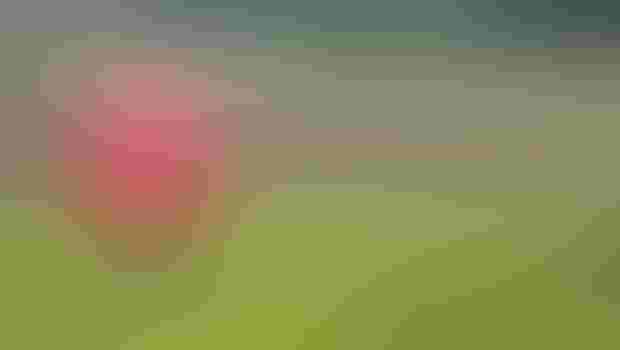 Several member companies of the American Herbal Products Association (AHPA) volunteered to apply portions of a comprehensive guidance document, illustrating continuing efforts in the dietary supplement industry to ensure botanical products are free of adulterants, contain the ingredients declared on the label and are made to high-quality standards.
Herbal growers, processed ingredient suppliers and extract manufacturers agreed to adopt relevant portions of AHPA's "Guidance on Good Agricultural and Collection Practices (GACPs) and Good Manufacturing Practices (GMPs) for Botanical Materials." The guidance is rooted in two distinct documents: a GACP document jointly published by AHPA and the American Herbal Pharmacopeia (AHP) in 2006; and guidelines for botanical raw materials that GNC Holdings Inc. circulated in 2016 at an event hosted by the United Natural Products Alliance (UNPA).
The guidelines released by GNC reflected an effort to ensure the traceability, quality and sustainability of botanical products from seed to shelf, or from the time the plants are selected and grown in the fields, to testing and packaging of the finished products. "GNC is just the first to stand behind it and say, 'We … have committed to these new guidelines, to these new GMPs,'" said Mike Archbold, GNC's former CEO, last year in an interview. "It's not a GNC document. It is one for the industry."
The guidelines were adopted following criticisms that current regulations governing dietary supplements are inadequate. Previously, New York Attorney General Eric Schneiderman and former Indiana Attorney General Greg Zoeller called for improvements in current Good Manufacturing Practices (cGMPs). Ingredient suppliers are not subject to the manufacturing regulations, they pointed out in a letter to FDA.
"There's no need to wait for Congressional action to drastically improve federal oversight of the dietary supplement industry," Schneiderman said in a 2015 statement.
The industry has stepped in to bolster quality beyond what's required under federal regulations.
For example, AHPA staff and industry members worked on revisions to the GACP and GMP documents before publishing the comprehensive guidance, and a handful of companies volunteered to apply relevant portions of the guidance to draft and implement an assessment program.
"The guidance and assessment program will help the industry ensure that herbal raw materials used in consumer products are accurately identified, not adulterated with contaminants that may present a public health risk, and fully conform to all quality characteristics for which they are represented," AHPA explained in a press release.
AHPA members who are volunteering to support the initiative will be applying portions of the guidance relevant to their respective operations. In its press release, AHPA recommended companies adopt "whichever recommendations are useful and practical for their situation" after giving the document its proper consideration.
"If you're a wild harvester, then you don't have to comply with the agricultural portions of the document. You're not an agriculturalist; you're not a farmer," explained Michael McGuffin, president of AHPA, in a phone interview. "Similarly, if you're a farm that doesn't ever deal with collecting a wild plant, you don't ever have to conform with the collection parts."
Similarly, extract manufacturers won't "have to deal with the farm parts either," McGuffin added. "So what we're trying to do is say, 'This is now relevant to … numerous describable operations,' and the task before us is to create different guidance for different operations."
The next step is to develop draft assessment documents relevant to companies' various operations, said McGuffin, who hopes companies' adoption of the guidelines will influence others in the industry to follow suit.
"Brand A says, 'I'm a wild crafter in compliance with the collection portion of the AHPA 2016 GACP-GMP for herbal ingredients.' And then [its] competitor says, 'Oh, I guess I better be too,'" McGuffin explained. "And then the same thing happens with farmers and then the same thing happens with ingredient suppliers."
Herbal Ingenuity, a supplier of raw materials for the supplement industry, is one of the members volunteering to adopt AHPA's 2016 CAGP-GMP guidance. Since 2006, the company has required its suppliers to sign an agreement to follow the GACP guidelines, said Edward Fletcher, director of quality and sustainability for Herbal Ingenuity, in a phone interview.
Commenting on the GMP guidelines, Fletcher said, "The further up the line it goes into the production and manufacturing, this gives us a better idea of what we've got to do … to make sure our material meets our customer's requirements."
Fletcher, who chairs AHPA's Botanical Raw Materials Committee, suggested, "The more people we can get involved in our industry to follow these guidelines, the better off our whole industry's going to be."
Herbal Ingenuity also will apply relevant portions of the GMP guidelines. "We intend to adopt everything that applies directly to us," Fletcher said.
Indena S.p.A., a developer of botanical ingredients headquartered in Italy, also is involved in the AHPA initiative.
The GACP and GMP guidelines, Indena told INSIDER, "assure botanical identity and full traceability of the plant material back up to the cultivation field." Indena described analytical methods as being crucial to verify the "identity of the starting plant material," and the company indicated it has expertise in "the development of orthogonal analytical methods to assure authenticity of the extract, including up-to-date DNA analysis."
Another AHPA member supporting the guidelines and development of assessment tools is Naturex, which sources, manufactures and markets natural specialty ingredients for the food, health and cosmetic industries.
"We think it's important that industry show that it can provide self-regulatory guidelines," said Guillaume Blin, North America regulatory affairs director for Naturex, in a brief phone interview. "It's important to raise the standard and to share good practices with the industry."
Heather Folks-Lambert, quality assurance manager for Trout Lake Farm, which was purchased in 1998 by Amway/Nutrilite, echoed Blin's remarks.
"What this working group is doing is basically aligning best practices across the industry," she said in a phone interview. Folks-Lambert is a member of AHPA's board of trustees.
Commenting on the companies involved with drafting a self-assessment document, she explained, "In really simplified terms, it's going to become a checklist that's based from this guidance document."
The GACP and GMP guidelines are expected to continue to evolve thanks to efforts by the industry to improve them, regulatory developments and other circumstances. Fletcher mentioned, for example, the passage of the Food Safety Modernization Act (FSMA) and FDA regulations adopted under the 2011 law that affect ingredient suppliers.
AHPA encouraged feedback on the document, particularly by growers, collectors and processors who use the guidelines in their facilities and operations. McGuffin, who has been in the herbal business since 1974, indicated the guidelines reflect continuing efforts by the industry to regulate itself through quality initiatives.
"We've always embraced self-regulation as an appropriate tool for industry," he declared. "We'll continue to do that."
Subscribe and receive the latest insights on the healthy food and beverage industry.
Join 47,000+ members. Yes, it's completely free.
You May Also Like
---