ABH recall and COVID-19 threat to contract manufacturing relationships
ABH recall and COVID-19 threat to contract manufacturing relationships
COVID-19 (novel coronavirus) fears, risk of massive recalls and misunderstanding of GMPs underscore the importance of transparency between supplement brands and their contract manufacturers.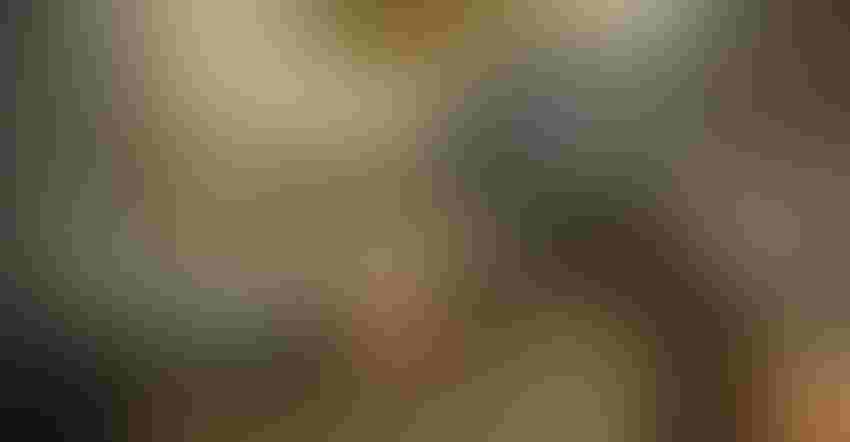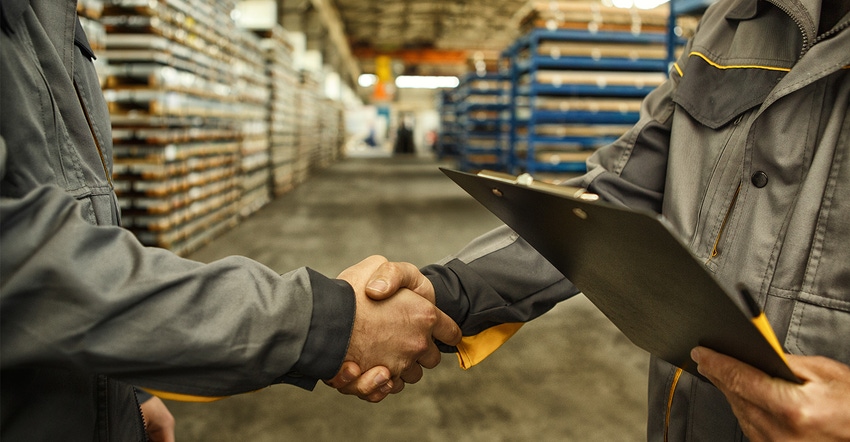 Contract manufacturing for supplements is a business practice that's as old as the industry itself. But in 2020 and beyond, new challenges in this space include the novel coronavirus (COVID-19), and a recent massive recall of ABH Pharma due to cGMP (current good manufacturing practice) noncompliance.
While it's still unknown how many supplement brands will be affected by COVID-19, ABH's recall originally listed 859 entries.
In this Q&A, Natural Products Insider talks with contract manufacturing experts on the ground about the impacts of COVID-19 and the ABH recall on contract manufacturing partnerships moving forward. Responses have been edited for clarity and space.
Q. How do concerns over COVID-19 affect contract manufacturing in 2020?
Abhishek K. Gurnani, partner, Amin Talati Wasserman: Concerns are heightened due to unknowns. However, this should be treated like any other environmental hazard that may pose a risk to foods. Brand owners should ensure their contract manufacturers have procedures in place for personnel, including personal hygiene, and for facilities, including facility cleaning and upkeep, and routine environmental testing. Unfortunately, with all the unknowns, foreign contract manufacturing has seen a decline and will continue to do so until the industry and consumers find a comfort level that the outbreak is under control.
Mike Finamore, CEO, Gemini: Concerns over COVID-19 impact contract manufacturing, most critically, in understanding the market condition. Supply chains will be back running relatively soon, and our industry hasn't seen shortages in key materials thus far. Some of that might be good fortune, since U.S. distributors and contract manufacturers have been conditioned to have enough inventory on hand to account for Chinese New Year interruptions. If Chinese factories come back to full production soon, we will have ample materials for industry throughout the pipeline. However, the bigger question is whether demand for dietary supplements will be lowered due to an economic slowdown.
Tara Lin Couch, Ph.D., senior director of dietary supplement and tobacco services, EAS Consulting Group LLC: Raw materials (dietary ingredients and components) must have an established specification and testing must be performed to determine whether those specifications have been met upon the receipt of every shipment of the material per cGMPs [current good manufacturing practices] 21 CFR (Code of Federal Regulations) 111.70 and 111.75. Qualified suppliers are preferred suppliers to reduce both testing costs and timelines. A significant disruption in the delivery of materials from qualified suppliers, as is now the case due to COVID-19, presents a serious issue to a contract manufacturer. Alternative suppliers will have to be identified and employed, at least temporarily, and full testing to the entirety of the specification parameters must be performed. If the disruption persists, contract manufacturers will have to assess whether a qualification of the alternative supplier is beneficial. 
Eugene Ung, CEO, Best Formulations: The main concern relating to COVID-19 is to the supply chain, as many dietary ingredients originate from China. Most companies source through raw material suppliers, who manage safety stock stateside. Regardless, the COVID-19 situation is testing supply chain contingency plans throughout the industry. Some brands are proactively ordering or increasing their inventories ahead of any official government proclamation related to COVID-19. Anecdotally, vitamin C and immune-enhancing products are flying off the shelf, which isn't surprising.
Blaž Gorjup, chairman and founder, PharmaLinea Ltd.: Manufacturers that purchase raw materials from whomever is currently offering the lowest price and who do not have established, strategically committed relationships with their suppliers face increasing prices and could be affected by availability of goods. Provided that the situation pans out elsewhere in a similar timeline as it did in China, the supply chain could be back to normal in a matter of months, so companies that have an established strategic stable supply chain should not face a severe effect.
Scott Steinford, CEO, Health Wright Products: Force majeure by ingredient manufacturers is causing significant disruptions in supply as contracts are being disregarded. Contract manufacturers are also starting to experience some price fluctuations (e.g. gouging) reflective of the supply/demand rationale. It is times like these that solidify or destroy relationships. How companies handle these temporary obstacles can define the relationship for years to come. This advice applies to all levels of the supply chain from ingredient suppliers to retailers, including the contract manufacturers. The effects of COVID-19 also open the door for new relationships with responsible and transparent suppliers and manufacturers.
Q. What implications does the ABH recall have on contract manufacturing partnerships moving forward?
Couch: The statutory injunction brought by FDA against ABH that resulted in a recall of all ABH products dating back to 2013 should serve as a reminder to the dietary supplement industry that dietary supplement products are "adulterated" within the meaning of section 402(g)(1) of the Federal Food, Drug and Cosmetic Act (FD&C) when they have been prepared, packed or held under conditions that do not meet cGMP requirements. This severe enforcement action should also motivate own-label distributors to develop and implement a robust contract manufacturer qualification program to ensure that their contract manufacturers comply with 21 CFR 111, which includes a documentation audit and an onsite audit of the facility.
Ung: It underscores the importance of brands knowing their contract manufacturers. Did any ABH customers conduct their own audits on ABH, or did they rely solely on third-party GMP certifications? The larger, more established brands conduct onsite audits of their contract manufacturers, regardless of what third-party GMP certifications the contract manufacturer might have. The relationship between a brand and its contract manufacturer should extend beyond a transactional relationship. Brands should know their contract manufacturers, and vice versa, to truly establish long-term, mutually beneficial relationships where the companies are aligned on goals and values.
Finamore: The biggest impact of the ABH recall will be a renewed focus by FDA to move for quicker resolution with non-cGMP compliant contract manufacturers. Despite numerous visits by FDA and ABH's use of third-party certification bodies, a company with a lengthy history of noncompliance continued to supply the market without limitation for years. Not only does this potentially hurt consumers, it punishes quality companies by drawing unneeded public attention to the worst players in our industry. A situation like this gives ammunition to our critics, which hurts us all.
Adel Villalobos, CEO and founder, Lief Labs: The ABH recall is an unfortunate event, but it demonstrates that the systems are in place and are working to prevent poor compliance. What it teaches us is that contract manufacturers must be more diligent and act responsibly. To prevent this from reoccurring, the industry needs to improve its relationships between brands and contract manufacturers.
These questions are part of a Natural Products Insider Q&A series with further questions to come.
This article was updated to remove a response from Heather N.D. Fairman, DF Guardian Consulting Inc., because it was edited in a manner that she felt did not convey her intent. Natural Products Insider apologizes. 
Subscribe and receive the latest insights on the healthy food and beverage industry.
Join 47,000+ members. Yes, it's completely free.
You May Also Like
---