Vitamin Shoppe Wont Sell BMPEA Supplements Per Agreements with Vermont, Oregon Attorneys General
Vitamin Shoppe Wont Sell BMPEA Supplements Per Agreements with Vermont, Oregon Attorneys General
The agreements were announced just weeks after FDA demanded in warning letters that a handful of supplement companies cease distribution of products that contain BMPEA.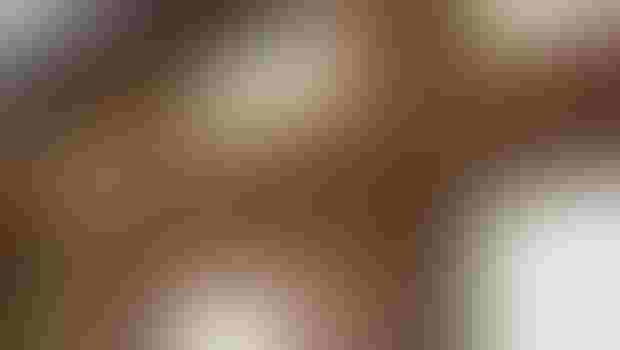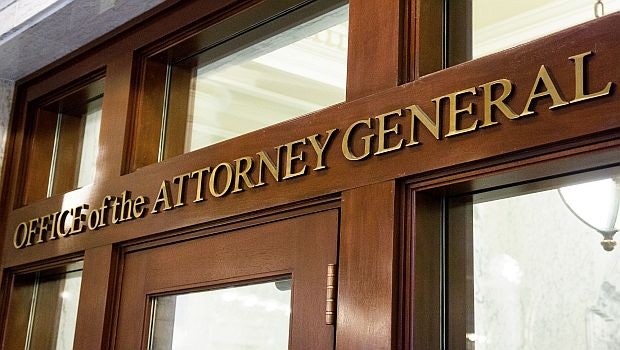 Vitamin Shoppe Inc., the specialty retailer with more than 700 stores in Canada, Puerto Rico and the United States, on Thursday announced reaching agreements with attorneys general in Oregon and Vermont in connection with supplements that contain a controversial substance known as BMPEA.
The North Bergen, New Jersey-based company has agreed to refrain from selling BMPEA-containing products. The retailer also will not sell products that contain the botanical Acacia rigidula unless testing confirms that the supplements do not contain BMPEA, according to a press release.
Vitamin Shoppe announced the agreements with the offices of Vermont Attorney General William Sorrell and Oregon Attorney General Ellen Rosenblum just weeks after FDA demanded in warning letters that a handful of supplement companies cease distribution of products that contain BMPEA.
FDA previously faced pressure on Capitol Hill to take immediate action after research led by the physician Pieter Cohen of Harvard Medical School identified BMPEA as an amphetamine-like substance that was being sold in a number of weight-loss and sports supplements. In the journal Drug Testing and Analysis, the authors wrote that BMPEA has not been proven to be safe and cited research in the early 20th century that found the amphetamine-like substance increased blood pressure and heart rates in cats and dogs.
On April 8 before receiving notice from the attorneys general, Vitamin Shoppe voluntarily removed from its stores all products that contained Acacia rigidula over concerns that some products might have contained BMPEA, Meghan Biango, a Vitamin Shoppe spokeswoman, said in an emailed statement.
"The health and safety of our customers is our number one priority, and we removed these products out of an abundance of caution," she added.
Biango was asked Thursday, but did not comment on, whether Vitamin Shoppe was aware of any serious adverse event reports linked to BMPEA products sold by the company.
Cohen welcomed the latest development.
"This is a very important step that goes beyond the steps the FDA has taken to date," he said in an emailed statement. "I hope that the FDA moves to make this their policy as well since there is no legitimate role for Acacia rigidula in supplements, and Acacia rigidula has been used as code for synthetic stimulants."
FDA did not immediately respond Thursday to a request for comment.
Jill Abrams, an assistant attorney general in Vermont, explained the rationale for getting involved in the Vitamin Shoppe case even though FDA already has oversight over supplements. While acknowledging FDA had issued the BMPEA warning letters, Abrams said in a brief phone interview that her office wanted to ensure "BMPEA products don't find their way into the hands of consumers who may not realize there is a problem."
She confirmed that her office had not filed a lawsuit against anyone in connection with BMPEA.
Abrams and a spokesperson with the Oregon Department of Justice declined comment on whether other supplement firms that sold BMPEA are under investigation by attorneys general in those two states.
According to Vitamin Shoppe's settlement with the Oregon Department of Justice, nothing in the agreement implies Vitamin Shoppe engaged in any prohibited trade practices. Still, Vitamin Shoppe could be held in contempt for violating its terms and liable for civil penalties of up to $25,000 per violation. The parties intended to lodge the agreement for approval with the Multnomah County Circuit Court.
In 2013, FDA researchers reported finding BMPEA in a number of supplements, but the agency has said it is unaware of any specific safety concerns. Still, FDA recently stated in the warning letters that products declaring BMPEA as a dietary ingredient are "misbranded" because the substance doesn't meet the definition of a dietary ingredient under the Federal Food, Drug & Cosmetic Act (FD&C).
Hi-Tech Pharmaceuticals Inc., a supplement manufacturer whose Acacia rigidula products were tested as part of Cohen's research and found to contain BMPEA, said the supplements are safe.
"Hi-Tech has sold over 1 billion doses since 2003 of Acacia rigidula and its alkaloids—including BMPEA—and have conducted numerous studies of these alkaloids and believe them to be safe and effective when used as directed," Jared Wheat, president of Hi-Tech, said in an emailed statement last month.
The company and Cohen disagree on whether BMPEA naturally derives from Acacia rigidula, a shrub that is native to Texas, or whether it is synthetically produced.
In recent months, the supplement industry has come under increased scrutiny after New York Attorney General Eric Schneiderman announced DNA test results that found a number of products sold by popular national retailers including GNC failed to contain the labeled herbs and were contaminated. Although botanical experts including Mark Blumenthal of the American Botanical Council have questioned the reliability of the DNA barcode testing that was used, Schneiderman's investigation has expanded beyond the initial tests and other states have joined him in probing supplements.
In late March, GNC Holdings Inc. said it reached an agreement with Schneiderman's office to use DNA barcoding to confirm the authenticity of all plants used for its herbal supplements products before processing. The agreement recognized New York authorities found no evidence that GNC had deviated from relevant federal regulations.
Subscribe and receive the latest insights on the health and nutrition industry.
Join 37,000+ members. Yes, it's completely free.
You May Also Like
---