Vitamin Shoppe, Oregon AG Reach Groundbreaking Settlement
Vitamin Shoppe, Oregon AG Reach Groundbreaking Settlement
The retailer has agreed to suspend the sale of any product after FDA has issued a written notice indicating that a supplement or ingredient in a product is unsafe or not legal.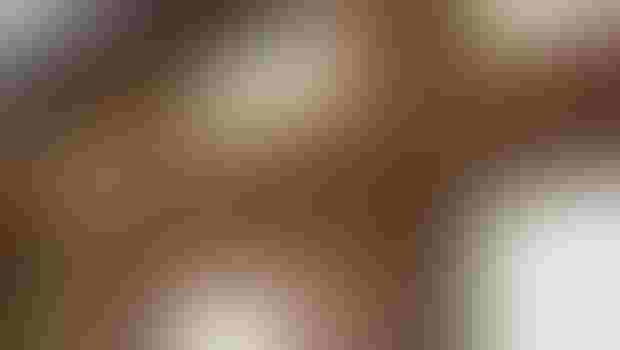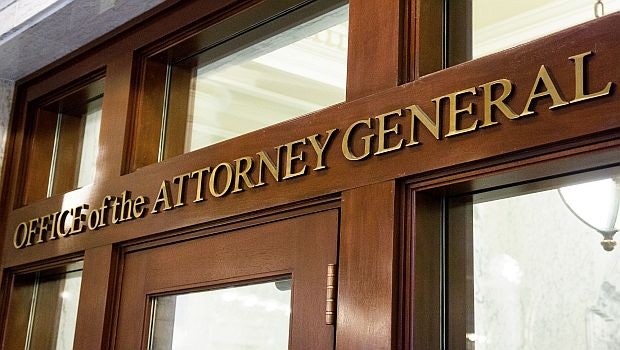 Vitamin Shoppe Inc., the specialty retailer and manufacturer of nutritional products, has agreed to pay $545,000 as part of a settlement with Oregon Attorney General Ellen Rosenblum.
Under the far-reaching agreement in which Vitamin Shoppe admitted no wrongdoing, the New Jersey-based retailer must suspend the sale of any product after FDA has issued a written notice, such as a warning letter or a public health advisory, indicating that a dietary supplement or ingredient in such a product is unsafe or not legal.
Vitamin Shoppe is required to move immediately to discontinue sales of a supplement, even if an FDA warning letter is sent to another company—provided the written notice is available to the general public on the agency's website, and the letter demands a company stop distribution of a supplement product.
Oregon authorities alleged Vitamin Shoppe continued to sell DMAA, an amphetamine-like substance, even after FDA determined the ingredient was unsafe or illegal.
"Continuing to sell a purported dietary supplement after the FDA warned it was unsafe or unlawful is unacceptable," Rosenblum said in a March 16 press release announcing the settlement. "This is the first agreement of its kind that holds a retailer financially responsible for selling products manufactured by a third party that they knew or should have known were not safe or not lawful."
Vitamin Shoppe, which did not respond to INSIDER's request for comment, has agreed not to sell products containing DMAA, picamilon, oxilofrine, aegeline, and the Chinese herb Cynanchum auriculatum, in Oregon.
FDA is fighting a supplement manufacturer in court over the legality of DMAA, and picamilon is an ingredient noted in a lawsuit filed by Rosenblum's office against GNC Holdings Inc. Researchers last year called oxilofrine a "pharmaceutical stimulant," while aegeline was tied to a hepatitis outbreak in Hawaii involving USPlabs, LLC, a defendant in a criminal prosecution. Cynanchum auriculatum also is referenced in the same criminal case pending against USPlabs and other defendants.
With annual sales of nearly $1.3 billion, Vitamin Shoppe is among the largest U.S. retailers of dietary supplements. The company offers products from about 900 national brands, and it also carries products under additional brands, including "The Vitamin Shoppe".
According to the "assurance of voluntary compliance" (AVC) filed in Mulnomah County Circuit Court in Portland, Vitamin Shoppe could face contempt of court proceedings and civil penalties of up to $25,000 for each violation of the settlement. However, per the settlement, Rosenblum's office typically must first seek to resolve a compliance-related dispute with Vitamin Shoppe before returning to court.
Laura MacCleery, vice president of consumer policy and mobilization with Consumers Union, the non-profit organization, described the settlement as "groundbreaking."
"I think it's groundbreaking, and it's also shocking that it's groundbreaking because it's obviously a matter of common sense, good corporate practice, to protect consumers from a known hazard," said MacCleery, who previously worked on food policies at the Center for Science in the Public Interest (CSPI), in a phone interview. "Companies that are aware that the FDA has flagged something as a safety risk should all take these products off the shelves regardless of whether or not they have an agreement with an attorney general's office."
Industry lawyers found remarkable Vitamin Shoppe's agreement to be bound by FDA's positions in warning letters and other public documents.
"They [FDA officials] send out a warning letter saying that this product is adulterated, and … the company immediately has to take this product off the market without having the ability or any recourse to challenge that finding," said Doug Gansler, the former attorney general of Maryland and a partner in Washington with the law firm Buckley Sandler LLP.
"It's burden-shifting away from the FDA on to the company," added Gansler in a phone interview.
Steven Shapiro, a lawyer in New York who advises dietary supplement firms on FDA regulations, was struck by the breadth of the agreement.
"Company X gets a warning letter, and not even knowing whatever the situation is with that particular company, Vitamin Shoppe's agreeing to act," said Shapiro, of counsel to Rivkin Radler LLP, in a phone interview. "Vitamin Shoppe is agreeing to be bound by any warning letter to anybody."
Vitamin Shoppe can only resume sales of a product that has been the subject of an "FDA public written notice" if the agency concludes in a subsequent written statement that the supplement or ingredient is legal and/or safe.
Under a separate provision of the settlement, even if FDA hasn't issued a public written notice, Vitamin Shoppe must engage in a "reasonable due diligence review" of an ingredient for sale at its stores—and possibly suspend sales of a product following the review—if the retailer learns a government agency in the United States, Australia, Canada, Britain or the European Union has raised certain issues.
Specifically, Vitamin Shoppe must initiate a review if one of the government agencies above asserts a substance fails to qualify as a dietary ingredient under U.S. law, a new dietary ingredient (NDI) notification wasn't sent to FDA but should have been submitted under U.S. law and FDA regulations, or an ingredient is unsafe.
The FDA public written notice and due diligence provisions in the settlement have national ramifications, according to a spokeswoman for Rosenblum's office.
The latter provision puzzled Shapiro.
"I would understand … if the paragraph talked about … Australia under its law, Canada under its law, [and] Britain under its law," the lawyer said. "But it's talking about these countries making determinations under U.S. law, which I don't think normally happens. I can't imagine Britain would ever make a determination that some product being sold … in Britain didn't qualify as a dietary ingredient under U.S. law."
Vitamin Shoppe and Rosenblum have crossed paths before. In 2015, the parties reached an agreement over the sale of products containing BMPEA, a substance flagged by FDA in warning letters.
The most recent settlement is symbolic of the role of U.S. states in policing dietary supplements in recent years. Rosenblum has been especially active in the supplement space—a lawsuit filed by her office remains pending against GNC in state court, and she sued the makers of 5-hour Energy but lost the case.
However, "most state attorneys general are leaving …the supplement industry to the province where it belongs," Gansler noted, "which is the FDA."
That could change, especially if FDA isn't granted sufficient resources in the new Trump administration to regulate the $38 billion sector.
Last week, the White House's Office of Management and Budget released Trump's budget blueprint, which requested $69 billion for the Department of Health and Human Services (HHS)—a 17.9-percent reduction ($15.1 billion) from the 2017 continuing resolution level.
While the blueprint under the HHS heading didn't specify impacts on food safety at FDA, the president's full budget request to Congress is expected to be released in May.
Steven Grossman, deputy executive director of the Alliance for a Stronger FDA, told INSIDER the full budget request will be far more detailed than the blueprint and should include requested allocations for functions with FDA's centers, including dietary supplements.
The industry plans to lobby Congress to ensure FDA's Office of Dietary Supplement Programs (ODSP) receives adequate funds. But should FDA's funding come up short, hampering the agency's enforcement activities, the states could move in.
"If the FDA were to go dormant, and not … enforce its own laws," Gansler reflected, "you could imagine the state AGs becoming more aggressive in the industry."
Subscribe and receive the latest insights on the healthy food and beverage industry.
Join 47,000+ members. Yes, it's completely free.
You May Also Like
---