Texas Man Faces Possible Prison Sentence for Selling Drug-Tainted Supplements
Texas Man Faces Possible Prison Sentence for Selling Drug-Tainted Supplements
Elias Trevino Jr. has pleaded guilty to possessing a controlled substance with the intent to distribute and one count of receiving a misbranded drug in interstate commerce.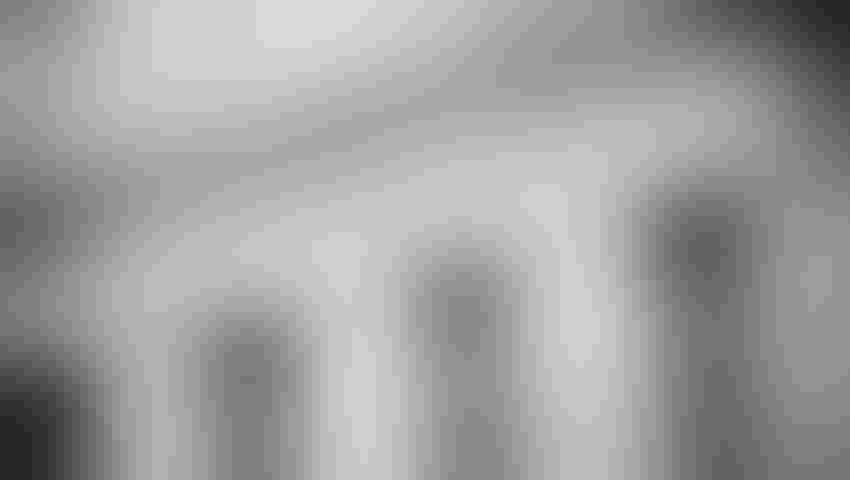 A 33-year-old Texas man who co-owned a business selling dietary supplements faces a possible prison sentence after he admitted to selling diet products containing sibutramine, a controlled substance found in a prescription drug to manage obesity that was withdrawn from the market years ago due to health risks.
Elias Trevino Jr. pleaded guilty to possessing a controlled substance with the intent to distribute and one count of receiving a misbranded drug in interstate commerce, according to Acting U.S. Attorney Abe Martinez of the Southern District of Texas. He was one of the owners of X2Zero, a retailer selling supplements online and through stores located in Corpus Christi, Texas.
Some of the alleged unlawful activity covered the period Oct. 10, 2013 through May 31, 2014, according to an indictment against Trevino and a co-owner, Vanessa Gonzales.
FDA determined a number of products sold as "herbal weight loss supplements" by Trevino's business contained misbranded or unapproved foreign drugs, the Justice Department said. The misbranded drugs were sold under such names as "Bella Vi INSANE AMP'D," "Zeal DynamiZm" and "Vivacious Natural Eruption," according to the indictment, which alleged 15 counts of unlawful conduct.
The products contained sibutramine and sildenafil, the active drug ingredient in Viagra, a prescription drug approved by FDA in 1998 to treat erectile dysfunction, the indictment alleged.
In 1997, FDA approved a prescription drug containing sibutramine under the trade name Meridia. But in October 2010, the agency requested the marketer—Abbott Laboratories—voluntarily withdraw the drug due to health risks associated with sibutramine, including an increased risk of death, heart attack and stroke. In December 2010, at the manufacturer's request, FDA withdrew its approval of Meridia, and since then, the agency hasn't approved a drug containing sibutramine for human use in the United States, the Justice Department said.
A number of products sold by Trevino's company also allegedly contained phenolphthalein, a component of over-the-counter laxatives sold in the United States before 1999. FDA then issued a rule, establishing phenolphthalein was no longer "generally recognized as safe and effective" and was consequently misbranded after it was determined the substance can damage or cause mutations to DNA, the indictment said. According to FDA, studies also indicated phenolphthalein posed a potential carcinogenic risk.
During a May 15 hearing before Senior U.S. District Judge John D. Rainey, Trevino acknowledged he imported the drugs from China and sold them through the X2Zero store in Corpus Christi and on the Internet in violation of the Federal Food, Drug & Cosmetic Act (FDCA), the Justice Department revealed in a news release.
Trevino is scheduled to be sentenced on Aug. 14. He faces up to five years in federal prison and a fine of up to US$250,000 for the controlled substance violation, as well as a year in prison and a fine of up to $100,000 for violating the FDCA, according to the news release.
The case against Gonzales remains pending, and there is a pre-trial conference scheduled for June 19, 2017 before Rainey, a Justice Department spokesperson said.
Christina Woehr, a federal public defender representing Trevino, and lawyers representing Gonzales, did not respond to requests for comment.
In December 2016, FDA sent a letter to the co-owners of the dietary supplement business. In the letter, the agency warned Trevino and Gonzales that several products offered for sale were unapproved new drugs.
According to FDA, laboratory analysis verified products contained undeclared active pharmaceutical ingredients, including desmethylsibutramine, sibutramine, sildenafil, sulfoaildenafil, thiosildenafil and phenolphthalein. FDA also identified violations of cGMPs (current Good Manufacturing Practices) during an inspection of the company's own-label distribution facility in Corpus Christi.
"Although your firm may contract out certain dietary supplement manufacturing operations, it cannot, by the same token, contract out its ultimate responsibility to ensure that the dietary supplement it places into commerce (or causes to be placed into commerce) is not adulterated for failure to comply with dietary supplement CGMP requirements," an FDA official, Karlton Watson, cautioned in the letter.
FDA did not immediately respond Friday to whether it has taken any subsequent civil action against the company.
The X2Zero.com website could not be accessed Friday, stating that it was down for maintenance, and a number listed for the company on the Internet was out of service.
Subscribe and receive the latest insights on the healthy food and beverage industry.
Join 47,000+ members. Yes, it's completely free.
You May Also Like
---