Testofen testosterone boosters lawsuits piling up
Testofen testosterone boosters lawsuits piling up
The judge knocked out a number of claims on procedural grounds, meaning he didn't have to address the meat of the allegations.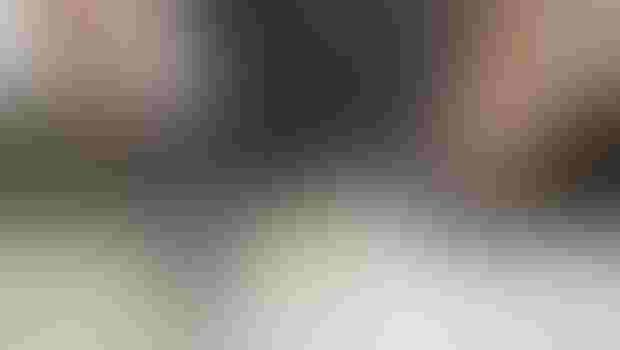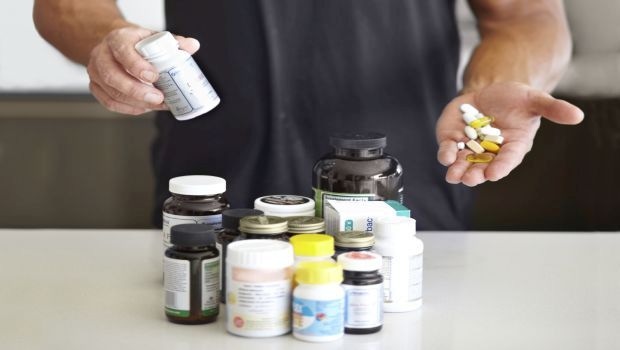 The credibility of "testosterone boosters" is at stake in several lawsuits, including a proposed class-action complaint that is before the U.S. Court of Appeals for the 9th Circuit.
In December alone, two putative class-action lawsuits were filed in Massachusetts and California against Gencor Nutrients, GNC and others, court papers show. At least 22 products containing Testofen are marketed and sold as being clinically proven to boost testosterone, Barry Himmelstein, a plaintiff's attorney in Emeryville, California, said in a brief filed with the U.S. Judicial Panel on Multidistrict Litigation.
The representations concerning Testofen, the lawsuits contend, are false.
Testosterone-boosting products have faced scrutiny in recent years, not just in the courts. A year ago, FDA said it was investigating the risk of stroke, heart attack and death in men who take testosterone products that the agency has approved. While supplements are in a different category than drugs and aren't approved by FDA before they are marketed, the investigation still raises questions about testosterone products in general.
Appeal
On May 15, 2014, a 75-page complaint was filed against marketers of testosterone-boosting supplements, including GNC and Gencor. The lawsuit sought treble and punitive damages for selling products that were promoted as "clinically proven testosterone boosters, despite knowledge of the falsity of these representations."
It didn't take long for a federal judge in the Central District of California to throw out the entire case.
Through a notice of appeal filed on Aug. 22, 2014 with the 9th Circuit, the plaintiffs are striving to resurrect the lawsuit. They must submit their appellant brief by Feb. 2, 2015, according to PacerMonitor.com. Matt Orr, a Call & Jensen lawyer representing Gencor, confirmed last Friday that no brief by the plaintiffs had been submitted yet.
Plaintiffs have a bone to pick with Testofen, an extract of the herb fenugreek that is said to boost testosterone levels. Brian O'Toole, Robert Sokolove and Michael Bitton alleged such a claim was false and refuted by a number of studies.
Manuel Real, a judge who was nominated to the federal bench in 1966 by President Lyndon B. Johnson, dismissed the entire complaint.
The dismissal may have temporarily pumped up Gencor, the manufacturer of Testofen and the first named defendant in the suit. Whenever a lawsuit questions the efficacy of a product, marketers face the potential of dwindling sales. Real's July 23, 2014 ruling—an early dismissal with prejudice—is the best Gencor could have hoped for.
Gencor and GNC declined to comment on the litigation. Himmelstein, the plaintiffs' lawyer, didn't respond to emailed requests for comment.
Depending on the outcome of the appeal, the case may linger into 2016. The defendants must file their brief with the 9th Circuit by March 4, and the plaintiffs will have an opportunity to file a reply brief.
Mounting litigation
Since the dismissal, the lawsuits—and defendants' attorneys' fees, I suspect—have piled up. On Dec. 23, 2014, Daniel Camey and Raymond Alvandi filed a complaint in Massachusetts challenging the Testofen representations. Just eight days later, another lawsuit filed by 11 plaintiffs was lodged in the Northern District of California. That complaint includes an astounding 428 pages of exhibits, according to Himmelstein.
"How do you safely increase testosterone levels? Well-researched ingredients are the answer, which is why the experts at Force Factor formulated Test X180 with premium, clinically supported compounds like Testofen," Himmelstein quoted one representation.
Force Factor, a sports nutrition company that was founded by two Harvard rowers, declined to comment on the litigation. But Daniel Wallace, CEO of the company, said in an emailed statement, "I can tell you that our products undergo rigorous quality and safety testing and are well-substantiated by scientific research."
Questioning research
Gencor says most men suffer a loss of testosterone after the age of 30. On its website, the company cites animal and human studies, which showed that Testofen resulted in an increase in sexual function and other attributes.
Others aren't convinced. The lawsuit filed by O'Toole, Sokolove and Bitton cited studies that found fenugreek extract has no impact on free testosterone levels. And an expert retained by plaintiffs criticized a study upon which Gencor relied.
Real, the federal judge, wasn't impressed with plaintiffs' expert. The report by Nicholas Jewell, a professor of biostatistics at the University of California, Berkeley, "refutes the very claims that the complaint makes," the judge wrote.
The professor had said Gencor failed to use a method in its Testofen clinical trial known as the Bonferroni correction. Even if you assume the expert's report is true, Real stated, the complaint failed to allege that Gencor's results were not accurate.
Himmelstein has retained Jewell as an expert in the other case before the Northern District of California. In a report, the professor questioned the Testofen study that was conducted in India and that Gencor made available on its website, according to court papers.
Jewell concluded: "After making required adjustments, the results are not statistically significant with regard to free testosterone as claimed, regardless of the particular method of adjustment employed. Accordingly, the Claim is false."
If the case moves along, I suspect Gencor will eventually retain its own expert to show that the results of the study were, in fact, "statistically significant."
Procedural boo boos
The appeal before the 9th Circuit was predictable when you consider the fact that the judge threw out the entire case early in the litigation well before discovery and the issues were tried.
Because discovery had not begun and there were no motions for summary judgment—a summary judgment motion is essentially a request that a judge rule as a matter of law in favor of a plaintiff or defendant based on a finding that the material facts are not in dispute—Real did not address the meat of plaintiffs' Testofen-related complaints.
Instead, he dismissed the claims for procedural reasons.
For instance, the judge found a lack of "personal jurisdiction" over three co-founders of Direct Digital. Essentially, he found the defendants didn't have any contacts or business dealings in California where the complaint was filed.
Direct Digital markets Nugenix, a testosterone product that has been sold by GNC. One of the plaintiffs purchased a bottle of Nugenix at a GNC in Los Angeles County, California.
But the judge pointed out Direct Digital co-founders Brandon Adcock and Paul Reichelt are North Carolina residents while their colleague John Kim lives in Massachusetts. "The Individuals Defendants," Real wrote, "assert that they have never owned or leased property, maintained any bank or investment accounts, maintained any local telephone listings, been employed, paid income taxes, or done business in California."
(Adcock did not respond to a request for comment on the case by deadline).
The judge rejected a legal theory that the businessmen ignored corporate formalities and should be held personally responsible. He also gutted plaintiffs' claim that defendants violated the federal Racketeer Influenced and Corrupt Organizations Act (RICO), and dismissed three breach of warranty claims. In total, a dozen claims for relief were sacked.
We'll let you know if the 9th Circuit eventually reinstates the case. It may be a few years before the hubbub over testosterone boosters, and Testofen, is sorted out in the courts. Meantime, men who are approaching middle age are likely to continue searching for an answer to their Low T.
Subscribe and receive the latest insights on the healthy food and beverage industry.
Join 47,000+ members. Yes, it's completely free.
You May Also Like
---