Supplement Scandals Illustrate Trade Organizations Roles as Staunch Defenders of Industry
Supplement Scandals Illustrate Trade Organizations Roles as Staunch Defenders of Industry
In recent months, influential trade organizations have been schooling the mainstream press, federal lawmakers and state-law enforcement officials on the supplement industry in an effort to mitigate the long-term adverse consequences of an investigation into herbal supplements led by New York Attorney General Eric Schneiderman.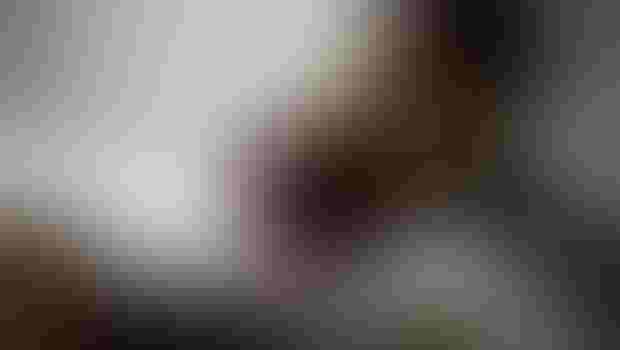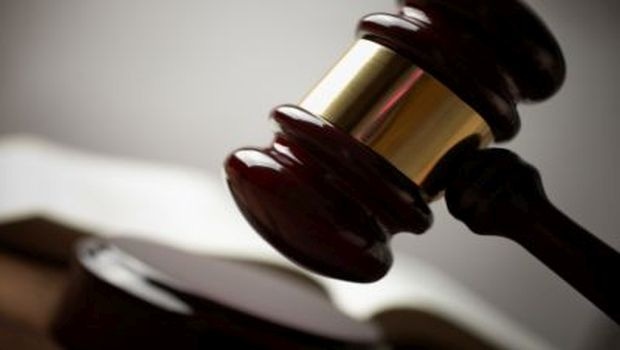 Steve Mister said a friend googled his name soon after an article in The New York Times threatened to rock consumer confidence in the dietary supplement industry. Mister's name reportedly came up hundreds of times within 48 hours of the story breaking.
"That means we are the voice of the industry and, of course, companies that are members of CRN get to shape what we say," said Mister, the president and CEO of the Council for Responsible Nutrition (CRN), the Washington-based trade association representing dietary supplement and functional food manufacturers and ingredient suppliers.
In recent months, CRN and other influential trade organizations have been schooling the mainstream press, federal lawmakers and state-law enforcement officials on the supplement industry in an effort to mitigate the long-term adverse consequences of an investigation into herbal supplements led by New York Attorney General Eric Schneiderman.
Shortly after the Times reported Schneiderman's findings that a number of herbal supplements were mislabeled and contaminated, Mister and others questioned the reliability of the DNA barcoding technology that New York's attorney general had relied upon.
CRN and its peers have steadfastly labored to allay growing concerns over herbal supplements. The trade organizations' unrelenting voices during one of the most trying times facing the industry illustrates their knack for shaping the debate over the legitimacy of supplements and helping to restore consumer confidence in them.
Elan Sudberg, the CEO of Alkemist Labs, an analytical testing laboratory, doesn't need any convincing that joining a trade group is a good idea. He noted his company is an active member in every supplement trade organization.
"Being active maintains industry relevance and allows for some control over our fate from a legislative standpoint," Sudberg said in an emailed statement. He also cited active membership as "one of the most cost-effective strategies to get in front of your customers."
Suzanne Shelton of The Shelton Group, a marketing and public relations firm in the natural products industry since 1990, belongs to four trade associations. She considers membership a must and doesn't mince her words.
"I think for any business [whose] livelihood depends upon the sustainability of our industry, if they are not supporting trade associations, they are parasites," she declared in a phone interview.
The task of persuading consumers, politicians and state law-enforcement officials that the majority of supplement firms are not parasites, but responsible, firmly regulated businesses chiefly rests with the trade organizations.
The trade groups have strived to lead by example...
... After researchers revealed in the journal Drug Testing and Analysis that an amphetamine-like substance had been found in a number of supplements, the United Natural Products Alliance (UNPA) adopted a "no-sale" policy for BMPEA products as a condition of membership for current and prospective members. The researchers, led by the physician Pieter Cohen of Harvard Medical School, pointed out that the safety of BMPEA—an amphetamine isomer—had not been studied in humans.
"It's a matter of UNPA trying to alleviate, or in this case eliminate, a product from the marketplace before it becomes a problem," said Frank Lampe, vice president of communications and industry relations with UNPA, in a phone interview. Lampe noted the no-sale policy was vetted by the organization's executive committee. "It was unanimous that this was the right policy to take. So it was a no-brainer for us."
The BMPEA research attracted the attention of mainstream media. Daniel Fabricant, Ph.D., a former supplement chief at FDA who now heads the 79-year-old Natural Products Association (NPA), recently squared off with Cohen on PBS NewsHour. In a brief but wide-ranging interview on the state of the supplement industry, Fabricant schooled PBS' Hari Sreenivasan on such matters as concerns over the appropriateness of Schneiderman's testing methodology, FDA's supplement adverse event reporting system, and the regulations governing so-called structure/function claims.
"Over 180 million Americans use dietary supplements every day," Fabricant said on PBS NewsHour. "And the plane landing safely rarely, if ever, makes the news."
In a separate phone interview with Natural Products INSIDER, Fabricant cited the importance of conveying the proper messages to consumers and the commercial press. "Social media becomes incredibly important too for a whole new generation of people who are interested in natural products," he added.
It is in the nation's capital where the likes of NPA and CRN shine, striving to influence the direction of regulations and legislation and keeping abreast of the latest developments in the Beltway.
The trade groups have embraced the reality of politics. Fabricant noted NPA formed both a PAC (political action committee) and Super PAC in order to contribute to campaigns and candidates. According to the Center for Responsive Politics, a Super PAC is a relatively new kind of political action committee that may raise unlimited funds from corporations, associations and individuals, then spend money to advocate for or against candidates.
"You've got to give to campaigns," Fabricant said. "We're trying to make new friends actively."
The trade groups also keep the lines of communications open with critics of industry. Soon after the Times story broke announcing Schneiderman's findings, CRN officials met with the offices of Sens. Dick Durbin (D-Illinois) and Richard Blumenthal (D-Connecticut). Mister said it was important to ensure lawmakers didn't make any abrupt decisions.
In spite of such efforts on Capitol Hill, a number of supplement businesses don't belong to a trade organization. Reluctance to join a trade group may be partly rooted in the associated costs, a laissez-faire mentality, and an understanding that one may reap the benefits of advocacy from the likes of CRN and NPA without having to join their organizations.
Mister believes companies will have a greater appreciation for the trade organizations as the industry matures "and realizes there has to be some framework of regulation."
If nothing else, Schneiderman's investigation has brought that realization to light.
Subscribe and receive the latest insights on the healthy food and beverage industry.
Join 47,000+ members. Yes, it's completely free.
You May Also Like
---