Supplement marketer sues competitors to target drug-tainted sports products
Supplement marketer sues competitors to target drug-tainted sports products
In lawsuits filed against sports supplement marketers in California state and federal courts, Arizona-based Nutrition Distribution LLC accused defendants of selling products that contain Ostarine.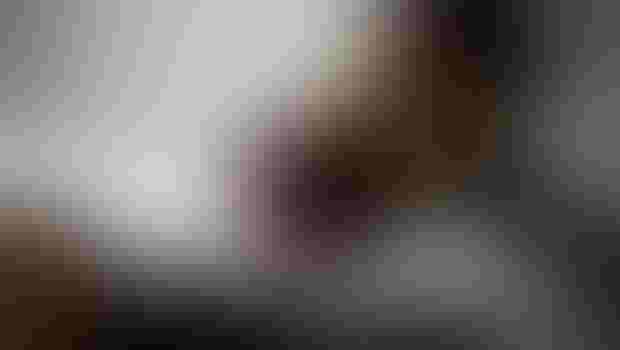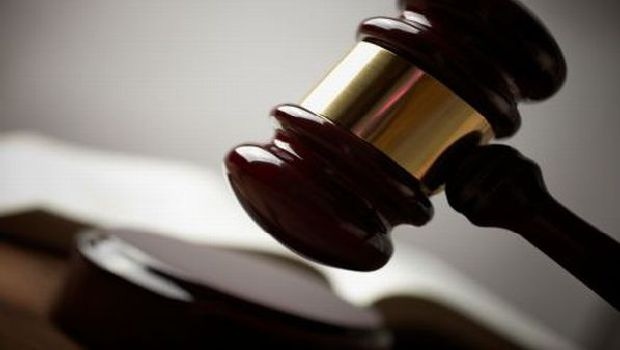 A sports supplement company is using the courts to crack down on competitors that are purportedly selling drug-laced products. The strategy is a novel one in the fight to weed out products that are advertised as dietary supplements, but contain illegal substances.
In lawsuits filed against sports supplement marketers in California state and federal courts, Arizona-based Nutrition Distribution LLC (doing business as Athletic Xtreme) accused the defendants of selling products that contain a synthetic drug known as Ostarine. The complaints describe Ostarine as a selective androgen receptor modulator (SARM), or substance that has similar effects to illegal anabolic steroids and is presently under investigation as a new pharmaceutical drug.  
Kevin Smith, president of Nutrition Distribution, said the company plans to file more lawsuits in the days ahead after warning more than a dozen supplement marketers to cease and desist sales of products that contain Ostarine or other SARMs.
The most recent complaint was filed on Wednesday, Oct. 21 against IronMag Labs LLC and Robert DiMaggio, who was described in the lawsuit as the company's founder, owner and chief executive.
Henderson, Nevada-based IronMag Labs declined to comment.
SARMs are unique because they don't cause the types of side effects in women that are typical of anabolic steroids, such as the appearance of an Adam's apple or facial hair, said Anthony Almada, founder and CEO of Vitargo Global Sciences Inc., a performance nutrition company.
But as Almada pointed out, the World Anti-Doping Agency (WADA), an international organization that was established in 1999 to fight doping in sports, has banned SARMs including Ostarine. Ostarine, the complaint against IronMag Labs declared, is a substance that "may pose significant health and safety risks to consumers."  
SARMs were first included on WADA's prohibited list in 2008, said Ben Nichols, a WADA spokesman. An explanatory note at the time stated, "Therapeutic SARMs are currently being developed for the treatment of muscle wasting diseases and androgen replacement therapies. Based upon their mechanisms of action and early clinical results in humans, these compounds have the potential to be used as doping substances."
In August, Nutrition Distribution filed a separate complaint in Los Angeles Superior Court against Blackstone Labs, Singerman & Braun LLC (doing business as Prime Nutrition), Hardcore Ventures and three individuals. 
Daniel Silverman, a partner in Los Angeles with the law firm Venable LLP representing the defendants, said the litigation has been resolved and will be dismissed shortly.
The two lawsuits cited various claims touting the benefits of Ostarine, such as "promotes fat loss," "causes muscle growth in the same manner as steroids," "great for bulking and strength," and "used to help treat a wide variety of bone and joint issues and be very useful in injury rehabilitation."
Ostarine, FDA cautioned, is not a dietary supplement.
In a Dec. 11, 2014 warning letter to a supplement company known as Biogenix USA LLC, FDA characterized Ostarine as a SARM "for which substantial clinical investigations have been instituted and made public with regard to treatment of cancer cachexia, or muscle wasting." FDA referenced 2007 clinical trials by Memphis, Tennessee-based Gtx Inc., which said on its website that Enobosarm (Ostarine) is its "lead product candidate" that is being developed to treat breast cancer.
Because Ostarine was not marketed as a food or supplement before the clinical investigations began, it doesn't qualify as a dietary supplement, FDA noted in the letter to Biogenix. (Biogenix's website is no longer active, and an attorney who was a recipient of the letter did not immediately respond Thursday to a request for comment).
Stephen King, an FDA spokesman, said the letter to Biogenix USA is the only one related to Ostarine that he could find on the agency's website. Sports supplements, however, rank among the most commonly adulterated products in the dietary supplement industry. In a consumer advisory earlier this year, FDA warned consumers to stop using a dietary supplement that was linked to serious liver injury and purportedly contained anabolic steroids.
"Companies, like Nutrition Distribution, cannot compete in the marketplace when so many competitors sell products with ingredients that the FDA categorizes as unapproved or prescription drugs such as SARMs," said Michael Keplinger, vice president of Nutrition Distribution, in an emailed statement. "Our main goal is to get products that contain these types of ingredients off of the market."
Plaintiffs' class-action lawyers also have jumped into the fray.
A class-action lawsuit, filed on Oct. 7, 2015 in federal court in Florida, alleged Dynamic Sports Nutrition LLC and a related entity have deceptively labeled and marketed bodybuilding dietary supplements. The lawsuit accused the company of committing a fraud by either selling phony steroids or "illegally selling real steroids by calling them fake steroids."
Dynamic Sports Nutrition referred to the lawsuit as "a malicious filing by one of our industry competitors." Dynamic Sports Nutrition referenced its anabolics.com website, which describes its products as "very strong alternatives to anabolic steroids" and notes the "product is not a drug and should be used correctly."
The company said the named plaintiff, Matthew Tiger, is a bodybuilder who works for Infinite Labs.
"The fact that Matthew is saying that we are selling 'fake steroids' or selling 'actual steroids' is completely false, and we will proceed through the courts," the company said in an emailed statement. "We have been in good standing for over 10 years, and have never once received a letter from the FDA or FTC regarding our businesses."
Infinite Labs did not respond to requests for comment.
In the IronMag Labs lawsuit, Nutrition Distribution asserted claims of false, misleading and deceptive practices under California's unfair competition and false advertising laws as well as the federal Lanham Act.
The Lanham Act is a tool used by companies to sue rivals for unfair competition, and the fact that FDA regulates foods including supplements is not a defense to actions brought under the Lanham Act. The U.S. Supreme Court held in 2014 that Pom Wonderful's Lanham Act lawsuit against Coca-Cola was not barred by the Federal Food, Drug & Cosmetic Act.
"I anticipate cease-and-desist letters becoming more common alleging Lanham Act violations or unfair trade practices in an effort to force competitors to clean up their act," said Rick Collins, an attorney in New York with Collins, McDonald & Gann P.C. and an expert on sports supplements, in a phone interview. "If this trend continues, I think it will have a profound effect on the market without FDA or FTC doing anything."
Almada of Vitargo Global Sciences said the lawsuits filed by Nutrition Distribution were the first ones that he was aware of in which a supplement company sued a competitor over the presence of an ingredient. More commonly, advertisements or so-called product claims are the subject of litigation in the natural products space.
Four years ago, Nutrition Distribution would have been an unlikely candidate to judge the behavior of its peers. On Nov. 9, 2011, the U.S. Justice Department announced that the company, which conducted business as Anabolic Xtreme, pleaded guilty to a felony charge of introducing unapproved new drugs into interstate commerce with the intent to defraud or mislead. Anabolic Resources Inc., which operated as Anabolic Xtreme, also pleaded guilty to the same charge. Smith was the president of both companies.
Anabolic Resources and Nutrition Distribution were fined US$500,000 and $100,000, respectively, and the plea agreements mandated the companies test all distributed products for five years through an independent testing organization. The companies also had to destroy certain products that the government had not previously seized.
Keplinger noted he and Smith had no technical knowledge on dietary ingredients when they entered the industry; he said they licensed products from third parties.
"When the FDA took actions against our company in 2009, we took responsibility for the products that we were bringing to market and this caused us to really look at what was going on in the industry," Keplinger said in his emailed statement. "Within our company, we made drastic changes to the company to ensure we were never in this position again. We mistakenly assumed that trusting third-party suppliers, manufacturers and product formulators was enough, but it wasn't."
Subscribe and receive the latest insights on the healthy food and beverage industry.
Join 47,000+ members. Yes, it's completely free.
You May Also Like
---