Supplement Marketer EFT Holdings Mired in Pyramid Scheme Lawsuit
Supplement Marketer EFT Holdings Mired in Pyramid Scheme Lawsuit
The company sells 27 different nutrition products and operates through 1.26 million registered affiliate members, most of whom reside in China and Hong Kong, according to a regulatory filing.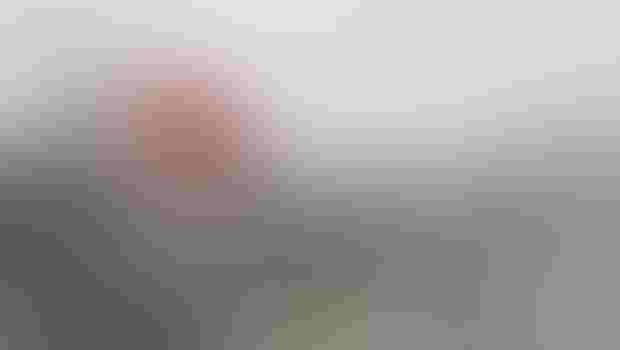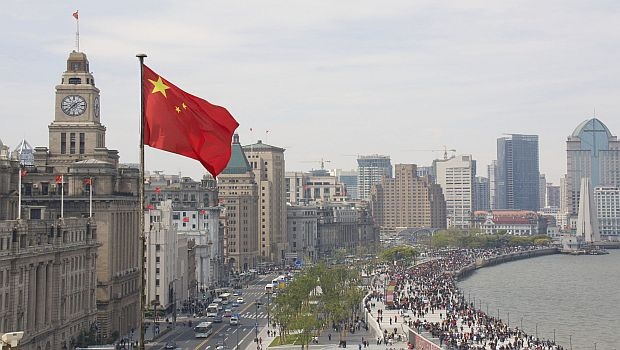 A company that markets U.S.-made nutritional products through affiliate members in China is fighting a pyramid scheme lawsuit.
EFT Holdings Inc. sells 27 different nutritional products including oral sprays and operates through 1.26 million registered affiliate members, most of whom reside in China and Hong Kong, according to an annual filing with the Securities and Exchange Commission.
A second amended lawsuit, filed in May against EFT and several officers and directors, claimed the defendants have perpetrated an endless chain scheme in violation of California law. The plaintiffs Yunxia Wang, Fengqin Xu and Qun Xu—all citizens of China—also alleged violations of California's False Advertising Law, California's Unfair Competition Law, the common law, and the Racketeer Influenced and Corrupt Organizations (RICO) Act.
On July 21, federal judge Dale Fischer dismissed the plaintiffs' RICO claim. Fischer also granted defendants' motion to dismiss the claims against the officers and directors, but she gave the plaintiffs another chance to amend their non-RICO claims.
In a separate ruling last week, Fischer found that one of the law firms representing the plaintiffs, Locke Lorde LLP, wasn't suitable class counsel. She pointed out that the law firm's predecessor in interest had failed to file for class certification within a deadline, and that Locke Lorde was being sued as a result of the prior conduct. But the court rejected the argument that a separate law firm, Howarth & Smith, couldn't serve as class counsel.
Don Howarth, a partner and co-founder of Howarth & Smith, described EFT as "a complete pyramid scheme."
"They take advantage of gullible individuals by selling them junk that they label as mineral supplements," Howarth said in a phone interview. "That's dirt and lead. That isn't good for mineral supplements. That isn't good for these people. We want to get this stopped and we want to get damages for them."
The plaintiffs sampled four EFT products and discovered that they were mislabeled, containing substances including alcohol content that was not referenced on the label, and less than the stated amounts of other ingredients, according to the May 11, 2015 complaint. The lawsuit also referenced a 2009 warning letter that FDA sent to EFT Biotech Holdings Inc. In the letter, FDA said a product known as Celprotect I was adulterated because it contained lead.
In May, the plaintiffs moved to certify as a class individuals who purchased EFT products and paid money to become EFT affiliates. EFT hasn't responded yet to the motion.
Neal Marder, a Los Angeles-based lawyer who represents EFT, said in a phone interview that the company planned to mount a vigorous defense and believed the "case has absolutely no merit." He denied that the company is a pyramid scheme and that the products are misbranded.
"Those allegations are completely meritless, and we intend to prove that during the discovery phase of the case, which is coming up," said Marder, a partner with the global law firm Winston & Strawn LLP.
The parties are exchanging documents and are scheduled to take depositions in August and September, added Marder, whose law firm represents all the defendants other than EFT chief executive Jack Qin. Qin is represented by a separate law firm, Scheper Kim & Harris LLP. Marc Harris, a lawyer representing Qin, did not immediately respond to a request for comment.
While pyramid schemes take many forms, the Federal Trade Commission's former general counsel Debra Valentine described the classic characteristic of a pyramid scheme in a 1998 speech: promising "consumers or investors large profits based primarily on recruiting others to join their program, not based on profits from any real investment or real sale of goods to the public."
"There are two tell-tale signs that a product is simply being used to disguise a pyramid scheme: inventory loading and a lack of retail sales," Valentine explained.
EFT, a publicly traded company (ticker: EFTB) whose shares are quoted on the OTC (Over-The-Counter) Bulletin Board, only sells its nutritional, personal care and other products to its affiliates and through its website, according to its annual regulatory filing.
The company said on its website that its consumers hail from more than 100 countries.
A person cannot become an affiliate unless he is recommended by another affiliate and makes a minimum purchase of $600, excluding $60 in shipping and handling fees, the filing explained. EFT said it pays affiliates a commission on products that they order from the company, representing 58 percent of the order's dollar amount.
The company has reported declining sales and millions of dollars in tax liabilities. For the year that ended March 31, 2015, EFT's sales orders fell from $2.6 million to $1.3 million, while the company was encumbered with California and federal tax liabilities totaling $5.4 million, according to its annual filing. However, EFT plans to challenge $3.6 million (plus accrued interest and penalties) in taxes that the Internal Revenue Service believes is due after the agency audited the company's previous returns.
EFT raised a "substantial doubt" that it could "continue as a going concern." The filing noted EFT's continuing operations is "dependent upon obtaining further long-term financing, successfully appealing the proposed adjustment of $3.6 million with the IRS, collection of the Company's prepayment on development in progress of $20.7 million and achieving a profitable level of operations."
EFT said it has no sales activities in the United States. In China, where the named plaintiffs and many of EFT's affiliates are based, the government has imposed some of the world's strictest controls on direct selling. Global nutritional companies including Herbalife Ltd. operate a different business model in China due to the government regulations.
Subscribe and receive the latest insights on the health and nutrition industry.
Join 37,000+ members. Yes, it's completely free.
You May Also Like
---