Supplement Manufacturer Executive Found Guilty of Conspiracy in Virginia
Supplement Manufacturer Executive Found Guilty of Conspiracy in Virginia
The jury verdict represented a blow to SK Laboratories, which is under a criminal indictment in a separate case pending in Texas involving USPlabs.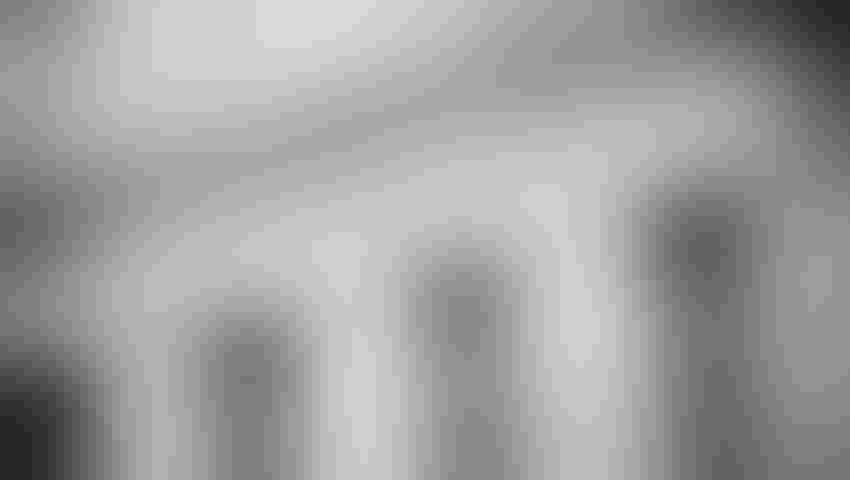 SK Laboratories Inc., a manufacturer of dietary supplements in California under criminal indictment in Texas, received more bad news in March after a jury in Virginia found one of its executives guilty of conspiracy and mail fraud.
In the U.S. District Court for the Western District of Virginia, 33-year-old Sitesh Bansi Patel was found guilty of one count of conspiracy to defraud FDA, one count of conspiracy to commit mail fraud and three counts of mail fraud, the U.S. Department of Justice (DOJ) announced in a March 13 press release. Patel, who served as SK Labs' vice president, faces up to 85 years in prison, a fine of up to US$1.25 million and the potential forfeiture of assets, according to the press release.
Joseph McMullen, a lawyer in San Diego who represents Anaheim, California-based SK Labs, which manufactures sports nutrition supplements, told INSIDER Patel intended to file an appeal.
SK Labs and Patel are defendants in an unrelated criminal case tied to USPLabs LLC, a Texas-based company whose supplements were linked to an outbreak of hepatitis in Hawaii.
The case in Virginia against Patel of Irvine, California, is part of an investigation known as Operation Grasshopper; the probe has resulted in the forfeiture of more than $3 million and felony convictions for seven individuals from California, China, Florida, New York and Virginia, DOJ revealed.
A co-conspirator, Guillermo "Willy" Ramos, of Oceanside, California, was sentenced to two years' probation for his role in the conspiracy, while Steven Donald Wood, of Danville, Virginia, was sentenced to probation for a term of one year and ordered to forfeit $1.5 million and pay a $10,000 fine, DOJ noted.
In 2008 and 2009, Patel used SK Labs to make products (H-Drol and M-Drol) that contained prohormones for Competitive Edge Labs, Wood's company, according to DOJ's press release. Although the labels identified H-Drol and M-Drol as dietary supplements, the products were misbranded because they were actually drugs, DOJ said, adding DEA now classifies the active ingredients in H-Drol and M-Drol as anabolic steroids.
M-Drol listed its active ingredient as "2a, 17a di methyl etiocholan 3-one, 17b-ol," the chemical name for methasterone, the indictment against Ramos and Patel charged. According to DOJ, FDA identified methasterone as a "designer steroid," a functional or structure analog of a controlled substance designed to mimic the original drug's effects. H-Drol listed its single active ingredient as "4-chloro-17a-methyl-androst-1,4-diene-3-17b-diol." The latter name is synonymous with halovar, a designer drug that is a clone of halodrol, according to the indictment against Ramos and Patel.
"In 2009, when it became widely known in the supplement industry that these types of products were being actively investigated by the FDA, SK Labs quit producing H-Drol and M-Drol," DOJ explained in its press release.
DOJ Describes Conspiracy
But in December 2010, federal prosecutors alleged, Patel introduced Wood to Ramos through email, so Ramos could make H-Drol and M-Drol for Wood. Ramos was president of Human Tech Sport Nutrition Co. in Oceanside, California, according to the indictment against him.
DOJ's press release described Patel's purported role in the conspiracy.
"Patel received, at his home, the first shipments of the raw powders, labels, and payment from Wood," the release stated. "On more than one occasion, Patel transported those items to a shopping mall parking lot where he delivered them to Ramos. Ramos encapsulated, bottled, and labeled the H-Drol and M-Drol on several occasions. Patel arranged for the first shipment of finished product to be sent to Wood in the Danville, Virginia, area."
Wood obtained his raw powder from a Chinese national, who pleaded guilty in 2015, forfeited $1.6 million and served five months in prison before he was deported to China, DOJ said.
From December 2010 through August 2011, Ramos manufactured nearly 41,000 bottles of M-Drol and H-Drol capsules in California and shipped them to Wood in Virginia, the indictment against Ramos and Patel charged.
Patel was allegedly paid for his contributions. According to DOJ's press release, Wood testified he sent Patel $8,000 to $10,000 in cash at least twice, and Ramos testified he paid Patel $7,500 in cash.
Ramos stopped producing the products when Wood was arrested on Sept. 14, 2011, the government said.
Lawyers for Wood, Ramos and Patel either declined to comment or did not respond to a request for comment.
Lawyer Defends SK Labs' Operations
McMullen, SK Labs' attorney, said the case concerned conduct that ceased in 2011.
"The company is extremely disappointed in the jury's lack of consideration of the evidence," he said in an email to INSIDER. "Mr. Patel intends to appeal the matter at his earliest opportunity."
McMullen, who also has represented SK Labs in the criminal case pending in Texas, said the verdict is unrelated to SK Labs' current operations.
"For the past half-decade, the company has been utilizing independent auditors, consultants, and legal counsel to assure that its products, quality control measures, and manufacturing standards surpass the requirements of the FDA regulations," he declared. "SK Laboratories has always been and remains dedicated to providing safe products to American consumers by providing quality-based manufacturing."
As INSIDER reported in September, a federal judge in Dallas rejected the government's request to shut down SK Labs.
Federal prosecutors had called Patel and SK Labs "a menace to the health of American consumers" and asked the court to shutter SK Labs' operations completely and demand Patel to both surrender his pharmacist license and refrain from any FDA-regulated activities before trial.
But in an order filed Sept. 20, 2016, U.S. Magistrate Judge Paul D. Stickney denied the government's motion because there was no evidence presented to show SK Labs and Patel were currently engaged in unlawful or illegal activities.
McMullen did not tell INSIDER whether Patel remains an employee with SK Labs.
Subscribe and receive the latest insights on the healthy food and beverage industry.
Join 47,000+ members. Yes, it's completely free.
You May Also Like
---