Selling Herbs as Cure for Disease: A Path to Incarceration
Selling Herbs as Cure for Disease: A Path to Incarceration
In five of six criminal prosecutions brought by the U.S. DOJ since 2010 that relate to unlawful drug claims, the defendants were sentenced to prison.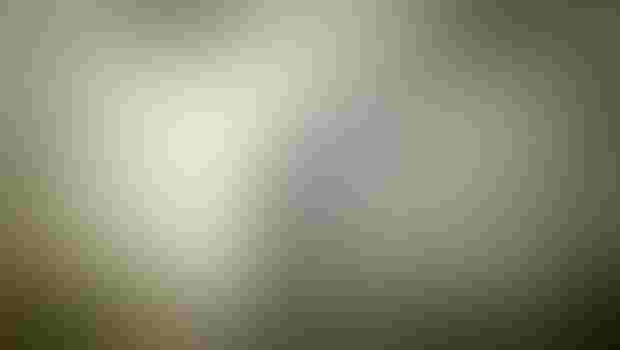 This is the second blog in a series of articles on civil and criminal enforcement actions that have been taken against dietary supplement firms in recent years.
Marketers who tout herbs and other natural products as "medicine," "drugs" or treatments for cancer and other diseases are possibly gambling with their lives and those of others.
In five of six criminal prosecutions brought by the U.S. Justice Department (DOJ) since 2010 against individuals who made drug claims, the defendants were sentenced to prison—between three years and 14 years—after they pleaded guilty to, or were convicted of, fraudulent behavior. Natural Products INSIDER tracked the prosecutions through a review of all press releases on FDA's criminal investigations website.
The most startling case may involve Christine Daniel, a medical doctor and Pentecostal minister who earned more than US$1 million selling an "herbal" or "natural" treatment to cure cancer, multiple sclerosis and other diseases. The trial against Daniel of the Sonrise Wellness Center highlighted a harsh reality: consumers who take an herb or other natural product to cure a medical condition such as cancer are risking their lives by failing to seek proper medical treatment.
In 2013, Daniel—the then 58-year-old of Santa Clarita, California—was sentenced to 14 years in prison after a jury convicted her of four counts of mail and wire fraud, six counts of tax evasion and one count of witness tampering. Prosecutors said evidence at trial showed that many victims died within months of taking her fraudulent treatment, whose sunscreen preservative, beef extract flavoring and other ingredients had no effect on cancer or other diseases and didn't contain the advertised herbs.
She is serving time at a low-security prison in Minnesota and isn't scheduled to be released until the summer of 2025, according to Federal Bureau of Prison records. In a statement, U.S. Attorney André Birotte Jr. described the case as "a shockingly cold-hearted fraud that has brought her a richly deserved federal prison sentence."
Daniel's fate was revealed the same year that then 74-year-old John Martin of Spearfish, South Dakota was sentenced to nine years in prison after he pleaded guilty to charges of mail fraud and misbranding of a drug. Prosecutors depicted Martin as an impostor who claimed he could treat and cure diseases.
Martin advised one victim that the individual had colon cancer, and he later claimed that the person had been cured after taking herbal supplements that Martin had prescribed, according to the Justice Department.
In related prosecutions against three individuals, the DOJ called out a scheme to market dietary supplements as treatments for disease in violation of the Federal Food, Drug & Cosmetic Act (FDCA) well after FDA issued a warning letter to a company known as Techmedica Health Inc.
Charles Thao, Tony Pham and Mai Lor all pleaded guilty to the fraudulent dietary supplement scheme, which prosecutors described as a lucrative enterprise; in 2005 and 2006, a number of websites were used to sell nearly $12 million in products.
Pham was ordered in 2010 to spend three years behind bars, while Thao's wife Lor was sentenced to three years of probation. Thao, who claimed he was a board-certified naturopathic physician but was accused by the government of lying about his medical credentials, was ordered to spend eight years and one month in prison.
Grand Rapids, Michigan-based Techmedica, which Pham owned, created various websites and used "mirror image technology" in an attempt to trick the government into believing that the company was in compliance with federal law, according to a DOJ press release and Pham's plea agreement.
"The use of this technology assured that when each of these websites was accessed from an FDA network computer, each displayed medical claims that attempted to comply with the FDCA," the plea agreement states. "However, when each of these websites was accessed from a computer whose IP address could not be traced to the FDA, each website displayed medical claims that unapproved new drugs and misbranded drugs … could cure, mitigate, treat, and prevent diseases."
The company also allegedly went so far as to make up customer identities using photos that were purchased online, including that of a woman who was identified as a physician for the purpose of endorsing product claims even though this person was actually a model from California.
In 2013, a federal grand jury found 51-year-old John Mullikan of Arvada, Colorado guilty of 17 counts of mail fraud. He was sentenced that same year to 72 months in prison for a scheme to promote a fraudulent clinical weight-loss study.
Mullikan had been touting as a "medication" a weight-loss product that only contained vitamins in connection with the phony clinical study, according to the Justice Department. The fraudulent activity reportedly occurred at the same time that Mullikan was still serving parole in connection with four separate felony convictions for theft.
Supplement Industry Reacts to Prosecutions
All the cases above represent "gross fraud," said Michael McGuffin, president of the American Herbal Products Association (AHPA).
"We certainly want the Food and Drug Administration or Department of Justice to use their most assertive enforcement tools against" [individuals] "who would try to commit a fraud on the public with our class of goods as the focus of their fraud," McGuffin said in a phone interview.
The FDCA prohibits dietary supplements from making claims that a product can treat a disease; this area of the law is certainly on FDA's radar.
"Disease claims are a significant concern for the agency," said Marianna Naum, an FDA spokeswoman, in an emailed statement. "Products with these types of claims can mislead consumers and possibly result in them not seeking necessary medical treatment."
While dietary supplements cannot make disease claims, such products are allowed to describe a nutrient's or dietary ingredient's role in affecting the structure or function in the human body.
"I think the majority of companies understand the bright line distinction between drugs and structure/function claims and they do a pretty good job of trying to stay on the structure/function side," said Steve Mister, president and CEO of the Council for Responsible Nutrition, in a phone interview.
While there are occasionally gray areas where industry and FDA disagree over whether a claim is permissible, the cases above are representative of the "small group of companies [that] clearly step over the line," Mister noted.
"Those kind of cases deserve to go to criminal enforcement," he said. "That's why the Food, Drug and Cosmetic Act is a criminal statute."
McGuffin said FDA is particularly sensitive to companies making claims that they can treat certain fatal diseases such as cancer and AIDS, and medical conditions that affect the elderly such as arthritis and diabetes.
"I think there is a kind of automatic understanding you don't claim an herb is to treat cancer without understanding that will attract the attention of the regulators," McGuffin said.
James Cole of Maxam Nutraceutics—a defunct dietary supplement firm in Hood River, Oregon—has been attracting the attention of regulators for years. In a 2013 civil forfeiture trial against Cole, the evidence showed, among other things, that Maxam failed to disclose that it hadn't conducted clinical trials of its products in spite of advertising them as being able to treat such diseases as autism, Alzheimer's and multiple sclerosis, according to a DOJ press release. The government said the jury verdict in its favor allowed it to keep more than $700,000 in assets that had been seized.
Cole's lawyers later sought a new trial, a request denied by a federal judge last year. The case is pending before the U.S. Court of Appeals for the Ninth Circuit.
In a separate civil case brought against Maxam by federal authorities, Cole's attorneys argued that customer testimonials are protected by the First Amendment. As INSIDER previously reported, a federal court rejected that argument in a written order shutting down Maxam.
Claims that a product can treat a disease, federal judge Michael Simon wrote in his order, are not barred by the FDCA and don't violate the First Amendment. Instead, the law bars the sale of products with an intent to treat a disease, he explained.
"When Defendants incorporate a customer testimonial into advertising material, they endorse and adopt the disease claims made in the testimonial; therefore, the testimonial is evidence of their intent that the product be used to treat disease," Simon wrote.
Suzanne Shelton, a long-time marketing and public relations guru in the natural products industry, advocated for tougher enforcement against companies that make disease claims.
"There are dozens of companies making illegal claims that don't even get warning letters, and far too many that only get warning letters when their actions deserve more aggressive actions taken against them," said Shelton, managing partner of strategic communications with The Shelton Group, in an emailed statement.
"Time and time again we see these outliers held up by the media and legislators [as] representing the industry and proof that the industry needs to be more stringently regulated," Shelton continued. "Companies that take great care with quality and with the language they use in their marketing are in reality far more representative of the industry, but no one outside the industry knows that."
Justin Prochnow, a lawyer in Denver with the law firm Greenberg Traurig LLP, said that in his experience most supplement companies attempt to toe the line with regulators. He noted that disease claims aren't all black and white.
"I think most people know that a claim that a product will prevent cancer is a disease claim," said Prochnow, who focuses his practice on regulatory and business issues in the food, medical device, drug and cosmetic industries. "Less clear is the FDA's position that a claim that a product may regulate blood sugar levels could be a disease claim because it could imply that a product will elevate low blood sugar levels."
That is why Prochnow said it is crucial that companies retain a legal expert to review their claims. Still, it's doubtful that an inadvertent, disease claim will lead to an imminent arrest warrant.
The "reality is that the cases that lead to criminal prosecution are rarely cases of first contact in which the defendants made claims and the FDA and the U.S. Department of Justice immediately took legal action," Prochnow said in an emailed statement.
Instead, as the prosecution against Pham of Techmedica illustrates, the defendants often force DOJ's hand, resulting in a grand jury indictment and potential trip to the big house.
Subscribe and receive the latest insights on the healthy food and beverage industry.
Join 47,000+ members. Yes, it's completely free.
You May Also Like
---