Researchers find wide range of monacolin K in red yeast rice supplements
Researchers find wide range of monacolin K in red yeast rice supplements
Research published last month underscores the amount of lovastatin, or monacolin K, found in red yeast rice supplements varies widely among different brands.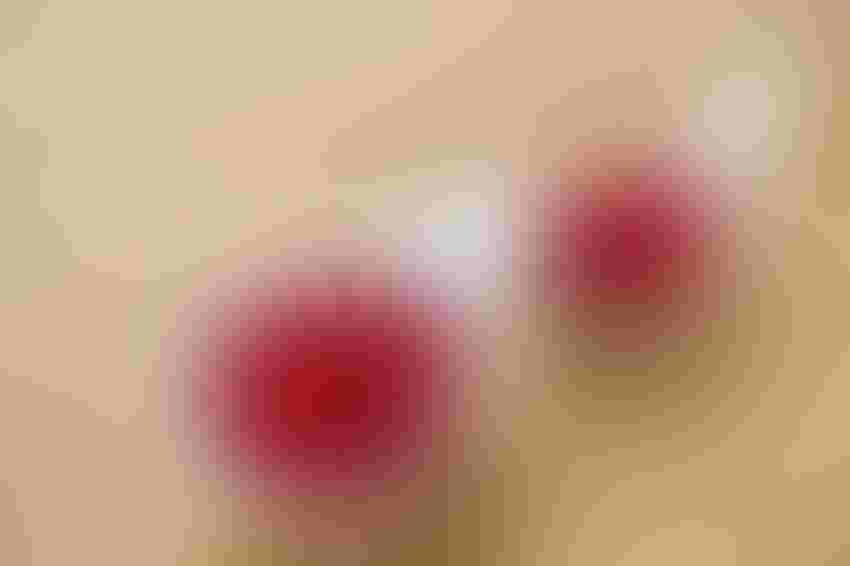 In 1998, FDA determined a dietary supplement company was marketing an unapproved new drug because its product made from red yeast rice contained a significant amount of lovastatin. At the time, the supplement manufacturer argued the compound found in its red yeast rice supplements, "monacolin K," was distinguishable from lovastatin, but FDA disagreed.
Since its decision was affirmed by a judge in 2001, FDA has targeted other companies for marketing red yeast rice supplements containing significant amounts of lovastatin in violation of federal law.
The amount of monacolin K found in red yeast rice supplements varies widely among different brands, with some products containing very little of the substance, while other supplements may attract FDA's attention for approaching levels of lovastatin found in pharmaceutical drugs.
In research published in June, Harvard Medical School's Pieter Cohen, M.D., and his colleagues from the University of Mississippi's National Center for Natural Products Research in the School of Pharmacy analyzed 28 brands of red yeast rice supplements.
Of the 26 brands that contained monacolin K, the amount of the substance ranged more than 60-fold from 0.09 milligrams (mg) to 5.48 mg per 1,200 mg of red yeast rice, and in some cases, "overlaps with the dosages of prescription tablets," the researchers wrote in the European Journal of Preventive Cardiology.
'Catch-22 in America'
In a phone interview, Cohen, a physician, said his concerns were largely related to consumers' expectations, rather than safety.
"I'm more concerned with a disconnect between what … consumers think they're getting when they buy red yeast rice in the store and what they're actually getting," he said, citing clinical trials showing relatively high doses of monacolin K can lower cholesterol. "It would be understandable for consumers to think, 'Hey, this … is probably the best … natural thing I can take for my heart. The data is out there. Here it is sitting on the store shelf, so I should use it.'
The conundrum, he explained, is "a catch-22 in America where the consumer can't win."
Products containing high levels of monacolin K—what researchers and regulators have said is identical to lovastatin—can't be sold in dietary supplements.
"At the same time, consumers cannot tell by reading the label if the product that they see on the store shelves has anything to do with, or is similar to, the products in the [clinical] trials," Cohen noted.
In fact, the amount of monacolin K was not disclosed on any of the supplement labels studied by Cohen and his colleagues.
Justin Prochnow, an attorney in Denver who counsels businesses on FDA labeling issues, said each ingredient must be disclosed on a supplement label, but there is no requirement to reveal certain constituents like monacolin K in red yeast rice.
"It's not a false and misleading advertising claim" because companies aren't divulging the quantity of monacolin K in the products, observed Prochnow, a partner with Greenberg Traurig LLP.
FDA's victory on Cholestin
The lawyer still acknowledged regulators may have concerns. Such concerns have roots in a 1998 administrative decision, in which FDA determined a product made from red yeast rice, Cholestin, was a new drug rather than a supplement.
Pharmanex Inc., the manufacturer of Cholestin acquired in 1998 by Nu Skin Enterprises Inc., argued its supplement didn't contain lovastatin, though it was similar to a substance alternatively dubbed monacolin K or "mevinolin."
FDA disagreed. The agency observed, for instance, that monacolin K has the same molecular formula listed for lovastatin in Mevacor, the prescription drug approved by FDA in 1987.
Citing analytical test results, FDA noted Cholestin contained "lovastatin at significant levels," and the agency referenced "materials indicating that Pharmanex purposely designed a manufacturing process intended consistently to maximize and standardize levels of lovastatin in Cholestin."
In 2001, on remand from the U.S. Court of Appeals for the Tenth Circuit, U.S. District Judge Dale Kimball affirmed FDA's 1998 administrative decision.
FDA declined to weigh in on Cohen's 2017 red yeast rice research, citing its general policy not to comment on specific studies.
However, the agency said in an emailed statement, "Traditional red yeast rice does not contain more than trace amounts of lovastatin, if any. Red yeast rice products containing added lovastatin, or manufactured to contain enhanced levels of lovastatin, cannot be marketed as dietary supplements."
Advisories on prescription statins
Only two of the supplements analyzed by Cohen and his colleagues from the University of Mississippi advised consumers to avoid using the product with statins or cholesterol medicine.
The labels should recommend consumers stop taking the products and call their doctors if they experience muscle pain while taking the supplement, advised Cohen, an associate professor of medicine at Harvard Medical School and physician with Cambridge Health Alliance in Somerville, Massachusetts.
He said a warning on the label is paramount because prescription statins can cause a breakdown in a person's muscles. While the side effects from prescription statins are generally mild, he noted they can result in a loss of kidney function in severe cases.
"When we say statins, we're talking about this group of drugs that uses the same mechanism to lower bad cholesterol in the blood," the physician explained.
Study's limitations
Cohen's research examined red yeast rice supplements sold by GNC, Walgreens, Walmart and Whole Foods. The study, however, did not identify where the specific products were carried because the researchers only analyzed supplements from a single batch of each brand, and they acknowledged the amount of monacolin K could vary from batch to batch within a single brand.
"Because we only analyzed one batch of each brand, we didn't think we had a reliable estimate of … the average amount if a consumer were to … go back and buy from that brand for months in a row," Cohen explained.
The study included another limitation; it did not determine the amount of all "monacolins" in the various brands" beyond monacolin K.
"Red yeast rice often contains additional monacolins with potential statin-like activity, and variability of other monacolins might create additional variability of these products," the researchers explained.
None of the four retailers mentioned above responded to INSIDER's requests for comment to discuss the study.
Monitoring levels of monacolin K
Stefan Gafner, Ph.D., chief science officer of the American Botanical Council (ABC), an international nonprofit organization, said manufacturers of red yeast rice supplements should carefully monitor levels of monacolin K based on enforcement actions by FDA.
In 2014, for example, FDA delivered a warning letter to IP-6 International Inc., a Florida-based distributor of dietary supplements. Based on a laboratory analysis and a labeling review of "Red Yeast Rice Gold," FDA determined the product was an unapproved new and misbranded drug.
According to FDA's letter, the product contained a "significant level of lovastatin," roughly 1 mg per capsule. Red Yeast Rice Gold would provide 4 mg of lovastatin daily, nearly half of the lowest recommended daily dose of lovastatin in Mevacor and its generic counterparts, if the product was consumed at the maximum dose recommended on the label, the agency said.
"Because [your] Red Yeast Rice Gold product contains red yeast rice with enhanced or added lovastatin, it cannot be marketed as a dietary supplement," an FDA official declared in the letter to IP-6 International.
The company did not respond to a request for comment, and an FDA spokesperson said the "warning letter has not been closed out."
"While it is not clear exactly how much monacolin K is allowed to qualify as [a] 'trace amount,' it seems to be less than 1 mg per capsule," Gafner observed in an emailed statement.
Variations in monacolin K
The 2017 research isn't the first study to find variations of monacolin K in red yeast rice supplements.
In a 2014 paper published in the Journal of Pharmaceutical and Biomedical Analysis, researchers from the University of Mississippi, Harvard Medical School and the China Food and Drug Administration divulged the amount of monacolin K in supplements labeled as containing 600 mg of red yeast rice ranged more than 40-fold from 0.03 mg to 2.18 mg.
That the amount of monacolin K differs among various supplement brands does not indicate the products were manufactured in violation of FDA regulations.
"Variations in the concentrations of phytochemical constituents in dietary supplements have to be expected, since differences in raw material quality and manufacturing processes will affect the composition substantially," Gafner of ABC explained.
He said there is no requirement that all dietary supplements marketed under different brand names, but labeled to contain the same ingredient, have the same composition and strength. "At such, a 60-fold difference in concentrations is not out of the ordinary when comparing products that bear no indication regarding the specific contents of a compound," he noted.
Cohen acknowledged the differences in concentrations of monacolin K doesn't mean the red yeast rice supplements were produced without following FDA's 10-year-old cGMPs (current Good Manufacturing Practices). That's because the researchers didn't test multiple batches of the same brand to compare their strength and other traits.
Cohen nonetheless cited a flaw in the cGMPs. Since FDA has established manufacturing standards governing supplements, he suggested sophisticated consumers would assume all products containing a certain amount of red yeast rice hold the same amount of monacolin K.
His 2017 research reveals such assumptions are misplaced. Wrote Cohen and his colleagues: "Consumers following manufacturers' recommendations for daily servings could be exposed to greater than 120-fold differences in the quantity of monacolin K from one brand to another."  
Subscribe and receive the latest insights on the health and nutrition industry.
Join 37,000+ members. Yes, it's completely free.
You May Also Like
---