Preventing class action lawsuits: regulatory compliance is key
Preventing class action lawsuits: regulatory compliance is key
To prevent class action lawsuits, it's crucial claims are compliant with regulations.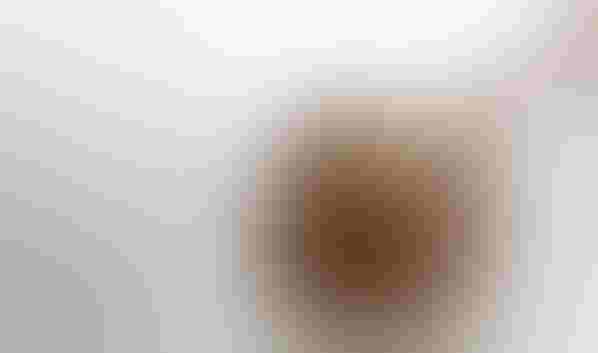 "Misery is the company of lawsuits."
—Francoise Rabelaise
Regulatory issues are among several challenges brand owners face when promoting their dietary supplements or nutritional food products. Regulations initially separate claims into specific categories of claims, and then further differentiates them between those that are allowed and disallowed dependent upon the product type. Assuming the desired claims category is allowed from a regulatory perspective (e.g., structure/function claims for dietary supplements), the words used in the claim are additionally restricted through regulatory interpretation, which ultimately resides with FDA or FTC.
When the right claim with adequate substantiation is crafted, and it appears to pass acceptability standards that exist in the overall fog of regulatory interpretation, brand owners may nonetheless find themselves facing one or more dissatisfied customers. In fact, a group of dissatisfied customers can be the basis for a "class."
Class action lawsuits against companies in the natural products industry are not all that common compared to other consumer product markets, but they are terribly real. Most class action lawsuits occur when claims made for a product outstrip the reality of what it can do. This is a form of de facto regulatory action. Uneven enforcement by regulatory agencies (often caused by resource limitations) leaves opportunity for the enterprising plaintiff to essentially enforce the regulations, or at least seek damages for the regulations not being followed by a given company.
The common theme resides in substantiation of the claims and how claims are crafted based on that substantiation. Too often, this process is reversed—the claim is created and then marketers scramble for suitable substantiation, potentially encouraging prejudiced review of the data to support the claim. Also concerning are products carrying claims that present benefits to the consumer that exceed realistic expectations. Should the company become successful in marketing the product with these claims, its entire future could fall into the hands of a jury determining the veracity of promises made in the advertising or labeling of the product. The representatives of the "class" share the common complaint and will share, along with the attorneys, the spoils of the litigation.
In the United States, society often turns to litigation to handle disputes. A class action lawsuit presents multiple instances where a single product has caused harm in one sense or another to a group of individuals seeking common relief. To prevent class action lawsuits, it's crucial claims are compliant with regulations.
All claims are required to be truthful and not misleading. Claims regarding the effects of the product are required to have substantiation to support the effect. Performing the careful evaluation of the claims intended is necessary to avoid both the regulatory and extra-regulatory issues.
The necessity of a thorough analysis applies to more than just advertising and labeling claims. Composition of the product may also result in adverse actions against companies. Inclusion of an ingredient that is not in regulatory compliance (i.e., lacking a new dietary ingredient [NDI] notification or food additive acceptability) sets the stage for similar actions. Again, adherence to the regulations in this regard eliminates the concern.
The composition and production of the product across multiple batches can introduce a problem that manifests itself in consumer dissatisfaction. A company must evaluate the formula and marketing information, as well as continually assess the product's manufacturing (regardless whether it is contracted by a third party). The risks from both a regulatory and a legal perspective warrant clarity in a product development and branding strategy.
It is easy to imagine claims (e.g., "lose 15 pounds in 10 days" or "grow 3 inches or more") that could disappoint and result in a class of consumers feeling aggrieved, should the results not match the claim. However, the challenges of product composition are more invisible. A lack of proper cleaning or control of the materials used in the product formulation or other GMP (good manufacturing practices)-oriented matters may result in a batch linked to increased consumer complaints.
This also could lead to a class action lawsuit. The easy answer, at least on the surface, is to follow the requirements of the applicable regulations carefully and know what the risks are to a business and brand through continual assessments. Brands can't get away with poor quality products while operating in a regulated industry—ignorantia legis neminem excusat (ignorance of the law does not excuse).
As chief operating officer, Jim Lassiter oversees all consulting operations at Ingredient Identity. He has more than four decades of experience in quality control (QC), and government and regulatory affairs throughout the pharmaceutical, dietary supplement and natural product industries with organizations such as Nutrilite, Robinson Pharma, Irwin Naturals, Chromadex, the American Herbal Products Association (AHPA) and the Council for Responsible Nutrition (CRN). Lassiter has served on numerous industry and trade boards.
Looking for insights on social media marketing regulations, effective messaging or audience engagement? Join us for the "Marketing Effectively & Legally via Social Media" workshop on Thursday, Nov. 8, at SupplySide West 2018.
Subscribe and receive the latest insights on the healthy food and beverage industry.
Join 47,000+ members. Yes, it's completely free.
You May Also Like
---