Peanut Salmonella Case a Warning for Supplement Industry
Peanut Salmonella Case a Warning for Supplement Industry
A federal jury last September convicted Stuart Parnell of 67 criminal counts after prosecutors introduced evidence to show Peanut Corp. of America mislead customers about the presence of Salmonella.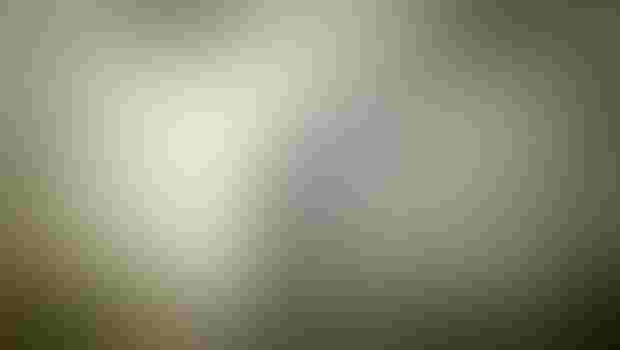 Stuart Parnell, the 61-year-old former owner of the disgraced Peanut Corp. of America (PCA), was ordered this week to spend 28 years in prison, marking the longest sentence ever in a U.S. food-safety prosecution.
The defunct PCA was tied to a 2009 outbreak strain of Salmonella Typhimurium that sickened 714 persons in 46 states and left nine dead.
The case illustrates the potential severe consequences of adulterating food—and dietary supplements are a subset of food—under the Federal Food, Drug & Cosmetic Act (FD&C).
"It's important for supplement marketers to realize that violations of the FD&C, of which the Dietary Supplement Health and Education Act is a part, need to be taken seriously," said Rick Collins, a partner with the New York-based law firm Collins, McDonald & Gann, P.C., in an emailed statement to Natural Products INSIDER. "The perception that FD&C violations are only limited to one or at most three years of prison exposure is mistaken. Cases involving adulterated products, including dietary supplements, can include charges of mail fraud, wire fraud, money laundering and conspiracy, all of which ratchet up the exposure. Parnell's sentence shows the hammer the Government wields, if it wants to, in an adulterated product case."  
Still, Collins pointed out the prosecution against Parnell involved an egregious set of circumstances: multiple consumer deaths linked to tainted food products and attempts to hide the danger.
"It would be a mistake to read too much into the whopping sentence itself—few dietary supplement company executives who run afoul of the law in adulterated product cases would face anywhere near this exposure," said Collins, a former Nassau County Assistant District Attorney who has represented clients prosecuted under the FD&C.
A federal jury last September convicted PCA's former owner of 67 criminal counts after prosecutors introduced evidence to show peanut executives mislead customers about the presence of Salmonella, fabricating documents that declared the products were free of pathogens when they hadn't been tested or results revealed the food was tainted. The U.S. Attorney's Office also said PCA executives weren't truthful with FDA officials who had visited the company's plant to investigate the outbreak.
"The tragedy of this case is that at a peanut processing plant in Middle Georgia, protecting the public lost out to increasing of profits," U.S. Attorney Michael J. Moore of the Middle District of Georgia said in a statement. "This case was never just about shipping tainted peanut product; it was about making sure individual wrong doers were held accountable and the losses suffered by the victims and their families are never forgotten."
Michael Parnell, Stuart Parnell's 56-year-old brother who worked as a food broker on behalf of PCA, was sentenced on Monday to serve 20 years behind bars. Former PCA executive Mary Wilkerson, age 41, received the lightest sentence of the three defendants: five years in prison.
"To be sure, the long sentences handed down today will not bring back the nine Americans who died after eating contaminated peanut products that Parnell and his co-defendants knowingly marketed, nor will they retroactively undo the sicknesses and hospitalizations of those who survived," said David Plunkett, senior food-safety attorney for the Center for Science in the Public Interest (CSPI), in a statement. "But they will send a very strong signal to food manufacturers that pursuing profits at the expense of food safety can bring the most severe of consequences."
W. Louis Sands, the federal judge in Albany, Georgia, ruled Stewart Parnell and Mary Wilkerson should be held accountable for more than USD$100 million in losses, and Michael Parnell should be held accountable for more than $20 million in losses, the U.S. Attorney's Office said in a news release. He also found Stewart Parnell and Mary Wilkerson should be accountable for harming more than 250 victims, and Michael Parnell should be accountable for harming more than 50 victims, according to the release.
"Americans expect and deserve the highest standards of food safety and integrity," said Stephen Ostroff, M.D., FDA Acting Commissioner, in a statement. "Those who choose profits over the health and safety of U.S. consumers are now on notice that the FDA, working with the Department of Justice, will strive to use the full force of our justice system against them."
Stuart Parnell reportedly apologized before he was sentenced by Sands and told victims, "I think about you guys every day." While Parnell acknowledged problems at his plant, he did not address emails and company records that showed he knowingly shipped Salmonella-tainted food and fabricated lab records, the Associated Press reported.
In an interview earlier this year with INSIDER's sister publication Food Product Design, a lawyer representing PCA's former owner said his client planned to file an appeal following sentencing.
"He had absolutely no idea there was anything wrong with the product," attorney Ken Hodges said. "Otherwise, he wouldn't have eaten it himself. He wouldn't have fed it to his children. He wouldn't have fed it to his grandchildren."
But commenting on the sentences, prominent food-safety attorney Bill Marler wrote in his blog that "justice was served."
Collins said the media's focus on the food-safety case may trigger talks about increasing regulations over foods and supplements, and lead to a bigger budget earmarked for FDA inspections. The agency is notoriously underfunded.
"The push for greater regulatory oversight over the supplement market has been a high-profile priority for both state and federal legislators this past year," Collins said, "and Parnell may be used by some as a poster child for what happens when industry is given too much leeway to regulate itself."
Subscribe and receive the latest insights on the health and nutrition industry.
Join 37,000+ members. Yes, it's completely free.
You May Also Like
---