Oregon AG Wants GNC Lawsuit Heard in State Court
Oregon AG Wants GNC Lawsuit Heard in State Court
The fight over which court hears the lawsuit is the first of what is likely to be many legal battles in a case that symbolizes the states' growing interest in cracking down on the dietary supplement industry.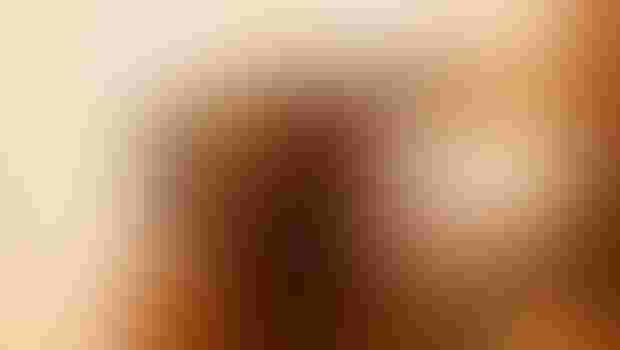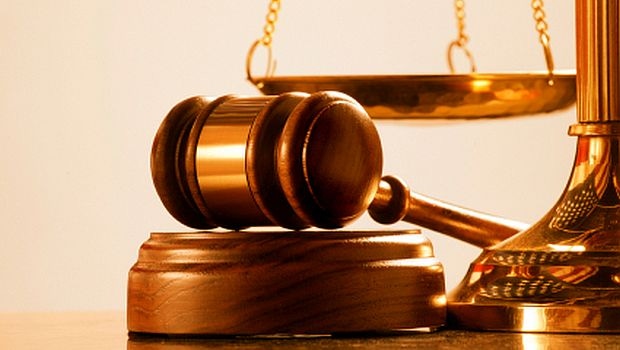 Oregon Attorney General Ellen Rosenblum wants a state court to preside over a lawsuit she filed against General Nutrition Corp. (GNC), the national retailer of dietary supplements. 

On Oct. 23, a day after the complaint was filed in Portland, Oregon-based Multnomah County Circuit Court, GNC filed a notice removing the case to federal court in the same city. Oregon authorities last month moved to remand the case to the circuit court.

The fight over which court hears the lawsuit is the first battle in a case that symbolizes the states' growing interest in cracking down on deceptive practices in the dietary supplement industry. With billions of dollars in sales and storefronts across the United States, GNC is one of the most recognizable names in the US$37 billion industry.

Rosenblum's lawsuit has accused GNC of selling two illegal ingredients in dietary supplements in violation of Oregon's Unlawful Trade Practices Act. GNC's sale of products containing picamilon and BMPEA constitute deceptive practices because the substances do not qualify as dietary ingredients, according to the complaint.

In its notice of removal, Pennsylvania-based GNC argued the federal court has jurisdiction over the lawsuit because it involves a claim under U.S. law.

"Because federal law exclusively determines whether something is a 'dietary ingredient,' Plaintiff's claim arises under the laws of the United States," GNC stated in its notice of removal. "Plaintiff's claim expressly invokes the Federal Food, Drug and Cosmetic Act [FDCA], and the federal question expressly alleged in Plaintiff's complaint is necessarily raised, actually disputed, substantial, and capable of resolution in federal court without disrupting the federal-state balance approved by Congress."

GNC also declared Rosenblum "is acting in excess of her authority: namely, to interpret and enforce a federal statute that the federal government (and not the individual states) has the exclusive authority to enforce."

But GNC failed to acknowledge "state law consumer protection claims embedding FDCA standards are now commonplace, and have been endorsed and sanctioned multiple times by both the Supreme Court and the courts of this District," Oregon authorities responded in a Nov. 20 motion. As the Supreme Court noted in a 1986 case, Merrell Dow Pharmaceuticals. Inc. v. Thompson, "the mere invocation of a standard or definition from the FDCA does not create the kind of 'substantial' federal issue that might, in other circumstances, invite assertion of federal question jurisdiction," the motion stated.

The parties also have butted heads on whether the federal court has a separate basis to hear the case under so-called diversity jurisdiction.

The company has until Dec. 23 to file a response. A spokeswoman for GNC had no comment Wednesday beyond GNC's initial press release saying the case was groundless. GNC plans to file a motion to dismiss the lawsuit within 30 days of the ruling on which court should hear the case, according to court records.

The lawsuit is likely to be followed closely by the dietary supplement industry. Over the past year, U.S. marketers of dietary supplements have increasingly come under attack by the states.

"This is a very important case," said Anthony Young, a food and drug lawyer in Washington with Kleinfeld, Kaplan & Becker LLP. "Obviously if the states can bring cases like this, which I believe they can, it's important that the parameters of how they can bring cases like this be spelled out."

New York AG Actions
Thousands of miles from Oregon, New York Attorney General Eric Schneiderman continues to investigate a number of dietary supplement companies, though it doesn't appear he has filed any lawsuits against marketers of natural products.

In September, Schneiderman demanded in cease-and-desist letters that retailers stop selling devil's claw supplements and produce a detailed response to a number of questions.

Schneiderman accused a number of companies of marketing a plant species (Harpagophytum zeyheri) that is inferior to devil's claw, the commercial name for the Kalahari desert plant Harpagophytum procumbens.

Industry experts questioned the attorney general's analysis, with the American Botanical Council (ABC) describing the two plant species that were found in the devil's claw supplements as "very closely related species" that "are like two siblings."

But Schneiderman's rationale was rooted, in part, on an industry document (Herbs of Commerce) that has been codified into federal regulations. The Herbs of Commerce, the cease-and-desist letters pointed out, associates devil's claw with Harpagophytum procumbens, not the Harpagophytum zeyheri that was found in products.

In an email to Natural Products INSIDER this week, Schneiderman's spokesman Doug Cohen said the "inquiry on devil's claw is ongoing." He declined further comment. An online search Wednesday of lawsuits in the New York state courts failed to reveal any cases involving devil's claw.

Andrea Staub, a spokeswoman for NBTY Inc., a public company with $3.2 billion in annual sales and one of 13 dietary supplement firms to receive a cease-and-desist letter, said the company has provided a response to Schneiderman and continues "to collaborate with the NYAG on this matter."

"We are awaiting any further requests from the NYAG," she said in an email.

NOW Foods in September provided Schneiderman with the requested information, said Jim Emme, CEO of NOW Health Group. "We have received no further communication from them since that time," Emme noted in an email.  

Kim Pearson, general counsel of Thorne Research Inc., said the company also responded to Schneiderman's letter. "Discussions with the NYAG's office are continuing; therefore, the matter is not in litigation," Pearson said in an email.

Schneiderman also sent letters to Alternative Remedies Health & Herbs, Biopower Nutrition, Food Science Corp., the Kroger Co. as the parent of Vitacost.com, Nature's Sunshine Products, Inc., Nutraceutical International Corp., Olympian Labs Inc., RHG & Company Inc. (dba Vital Nutrients), TUDUVZ, Inc. and The Natural Healing Room & End Time Essentials.
None of the above companies responded to requests for comment; INSIDER could not find contact information for Biopower Nutrition.
Cohen, Schneiderman's spokesman, declined to comment on a separate herbal supplement investigation that was first announced in February. Target, Walmart and Walgreens have been under investigation after Schneiderman said products that were tested failed to contain the labeled herbs.


"As part of this investigation, the NY AG is reviewing the sufficiency of the measures that several manufacturers and retailers, including NBTY, are taking to independently assess the validity of their representations and advertising in connection with the sale of herbal supplements," NBTY said in its recent annual report filed with the Securities and Exchange Commission.

Although GNC also was the subject of Schneiderman's investigation, the parties announced an agreement in March.

The supplement industry has repeatedly criticized Schneiderman's DNA testing methodology, saying it wasn't fit for purpose because DNA may become degraded or lost while a botanical extract is being processed.
Randy Hargrove, a Walmart spokesman, said the investigation remains ongoing, and he confirmed there is no pending lawsuit between the company and Schneiderman.

Jim Graham, a spokesman for Walgreens, declined to comment. Joanna Hjelmeland, a Target spokeswoman, said the investigation is ongoing.

None of the three retailers' recent quarterly filings with the SEC reference Schneiderman's probe.
If Schneiderman sues anyone, he is likely to make the development public and file the complaints in New York state court, speculated attorneys for the dietary supplement industry who are not involved in the investigation.
Schneiderman's herbal supplement probe triggered an avalanche of proposed class-action lawsuits against the retailers, and an amended complaint was recently filed against them. But the devil's claw letters may not have attracted the plaintiffs' bar. No private lawsuits based on Schneiderman's allegations have been filed against Thorne Research, said Pearson.
Subscribe and receive the latest insights on the healthy food and beverage industry.
Join 47,000+ members. Yes, it's completely free.
You May Also Like
---